Protect Your Silky Smooth Hair With These 10 Best Hair Oils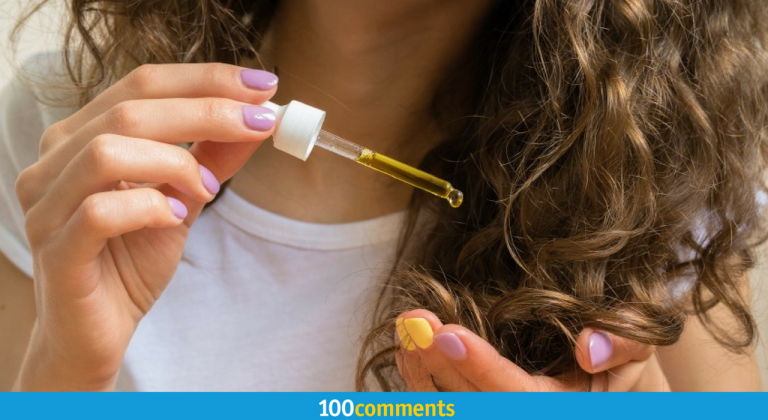 Dry hair happens when your hair doesn't retain or get enough supply of moisture. Lacking moisture reduces its sheen and make your hair appears frizzy, dull, brittle and lifeless. It leads to damaged hair and may cause hair fall, dandruff and many other hair problem. Dry hair is hard to style so you end up tie your hair up or cover it with a cap or scarf. The solution is you need to use the best hari oil that is not only incredibly nourishing your hair but also making your hair healthier and smoother. Protect your Silky Smooth Hair With These 10 Best Hair Oils.
ANAGEN Ginger Essence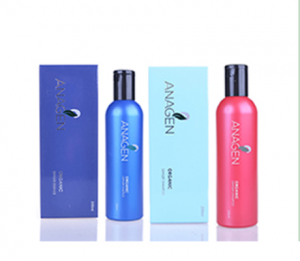 ANAGEN Ginger Essence is suitable for all hair types. It is effective for people who lead a hectic lifestyle with frequent exposure to UV rays, dust and air pollution. It nourishes hair from follicle up to hair shaft. This essence prevents hair loss and broken hair with sustained nutrition to the scalp. It does not only nourish hair but also aids in relieving stress, soothe the nerves, calm emotions and improve sleep. Use this essence to rapidly increase the cell growth, promote the blood circulation of scalp cell as well as speed up hair growth process. Read reviews about ANAGEN Ginger Essence here.
Ginvera Green Tea Olive Oil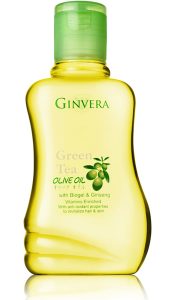 Enriched with green tea essence that enhances the anti-oxidizing effect and removal of free radicals. Ginvera Green Tea Olive Oil makes your hair smooth and silky after use. It is enhanced with unique biogel that makes green tea essence and olive oil molecules smaller to be absorbed by skin and hair cells fully. The presence of ginseng essence helps to improve blood circulation and metabolism. It also rich in vitamins A, D, E, F as it moisturises hair, skin and also lips. You can use this to remove make-up as well. Click to know more about Ginvera Green Tea Olive Oil.
Confume Argan Treatment Oil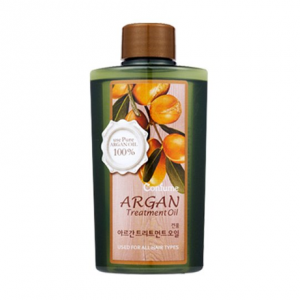 With an immediate regeneration effect, this treatment oil provides care to your hair from the inside oil. It intensively provides nutrition to extremely dry and damaged hair and naturally generates its cell structure to keep your hair healthy as original. Volumizes and prevents your hair from drying with Confume Argan Treatment Oil. It protects hair from heat by strengthening thin and weak hair in a healthy way while maintaining an elastic styling. This product from Confume is a great and powerful oil for your hair. Read reviews about Confume Argan Treatment Oil here.
LUCIDO-L Argan oil Rich Moisture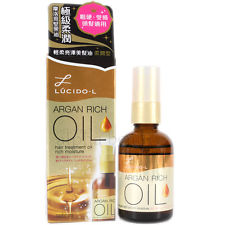 This product contains argan oil which is processed with the extremely high pressure equal to the 10,000-meter deepness of sea to develop high concentration oil. It intensively moisturises thick and damaged hair for a consistent healthy shine and suppleness. This oil also repairs damaged hair such as split end and hair breakage. Formulated with heat protection to protect hair from heat due to the usage of hair dryers or styling tools. Excessive exposure to strong heat cause hair to damage. It also formulated with UV protection that protects hair from UV rays. Click to know more about Lucido L Argan Oil Rich Moisture.
Garnier Fructis Long & Strong Strengthening Serum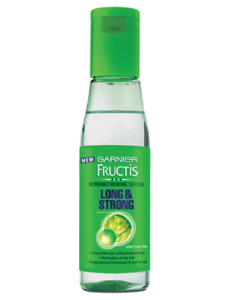 Do you dream of having smooth, long and shiny hair? Are you tired of having dry, brittle hair with split ends? Worry not, you can use Garnier Fructis Long & Strong Strengthening Serum from now on. This serum smoothes hair without any heaviness. It detangles unruly hair and helps prevent breakage and also split ends. Care your hair with this serum. A great investment for a long silky smooth hair. Click to know more about Garnier Fructis Long & Strong Strengthening Serum.
Body Buddy Around Me Argan Damage Hair Oil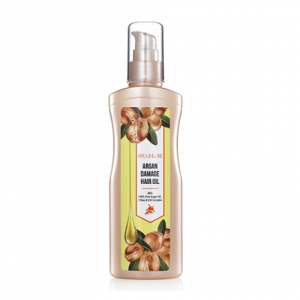 Argan oil is known as remarkable and powerful oil that penetrates deep into the skin to moisture. It decreases the firmness arising from losing water and keeps skin luminous filled with nourishment. This oil is rich in natural vitamins and contains 4 times more vitamins and mineral than olive oil. You can use this oil as an anti-ageing as well as the presence of unsaturated fatty acids maintain the moisture of the skin and prevent it from ageing. Not only suitable for hair, it also fits for skin in reducing wrinkles, and as a UV blocking. Read reviews about Body Buddy Around Me Argan Damage Hair Oil.
NAVEEN Sleek Hair Oil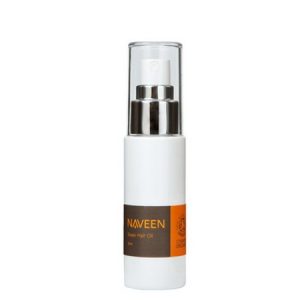 NAVEEN Sleek Hair Oil locks in moisture, penetrates into the hair shaft and protects hair from the damage due to heat, chemical or over processing. It instantly transforms dryness and frizz to smooth, manageable and luminous shine. It contains Sunflower Seed Oil, Olive Fruit Oil, Citrus Lemon Peel Oil, Rice Bran Oil which are all from certified organic agriculture. It is a 'leave on hair care' that you can use after finish showering. NAVEEN is the first and only cosmos Organic and Halal Certified Personal Care in Asia. Click to know more about NAVEEN Sleek Hair Oil.
Original Sprout Tahitian Hair Oil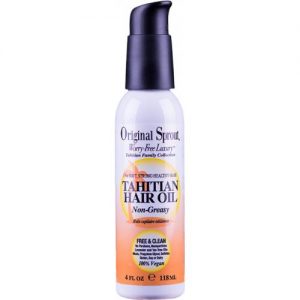 Favourite hair oil among women. Tahitian Hair Oil is a healthy and proven effective oil for your hair. This hair oil is not only non-greasy but it also smell delicious! Use it on your hair or even your skin and it will immediately soothing dry hands, elbows, feet and hair into silky softness. Treat yourself to this multi-use, divinely healthy vegan moisturiser. Read reviews and info about Original Sprout Tahitian Hair Oil.
Lavigato Lavi.oil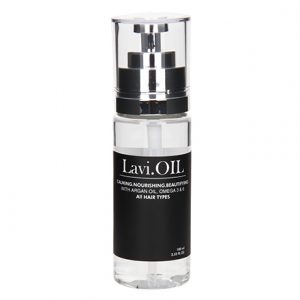 Formulated with Alcohol Free and Argon Oil, Omega 3 & 6 pampers hair to give extraordinary smoothest, softness and shine to your beautiful hair. Packed with a strong detangling and nourishing action, this oil is a perfect addition to care your hair. Lavi.Oil is a special remedy that blends to calm frizzy ends, strong anti-oxidant and anti-static action that brings the hair for stronger growth. Click to know more about Lavigato Lavi.Oil.
Naturals by Watsons Argan Hair Oil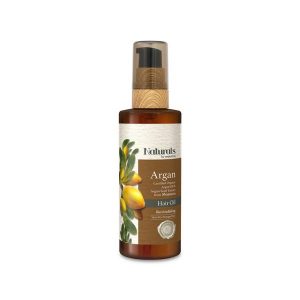 Naturals by Watsons Argan Hair Oil has a lightweight non-greasy formula that nourishes and protects for bouncy, shiny-looking hair. This product from Watsons features argan oil which is the best of all oils. Argan oil is proven to be nourishing and moisturising hair effectively. Argan oil is not only for hair, it also can be used on your skin to keep your skin hydrated and glowing. Read more about Naturals Watsons Argan Hair Oil.