Postpartum Treatment Made Accessible by Esther Postpartum Care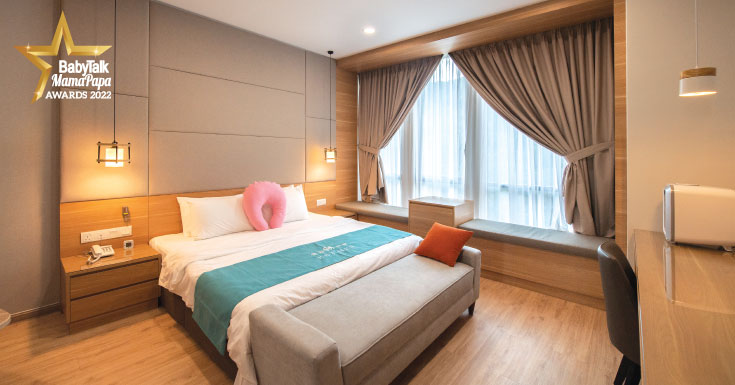 While pregnancy is probably the most anticipated moment in an expecting mother's life, it can come with several challenges which require immediate attention. Even after childbirth, new mothers can face challenges that are overwhelming and can lead to excessive worries and anxiety.
However, with modern healthcare facilities and post-natal treatment, new moms can overcome these challenges easily and set out on a lifetime of excitement and adventure with their newborn.
What is post-natal confinement and why is it important?
Childbirth is a physically draining process, and no matter how excited you are knowing that your baby is finally here, childbirth can leave you exhausted. So, it is usually recommended that new mothers take a break following the birth of their little ones. Childbirth takes a huge toll on the physical and mental health of new mothers as well as nursing mommies and some time in confinement can be really beneficial.
The confinement period allows new mothers to recuperate and spend time with their new babies. Post-natal confinement has been a common practice in East Asia for ages and has played a vital role in protecting infants and new mothers from diseases. Not only has postpartum confinement and care greatly lowered the mortality rates of infants and new mothers, but it also helps new mothers fight postpartum depression.
About Esther Postpartum Care
If you are an expecting mother, know that new challenges await you. But with Esther Postpartum Care by your side, you can rest easy. Esther Postpartum Care operates in Malaysia and has emerged as a successful post-natal confinement centre in Malaysia with over 14 years of experience to its name. It has been recommended by many Malaysian mothers, who vouch for the 5-star experience offered by the establishment. The peaceful, calming environment offers speedy recovery and recuperation to new mothers, rejuvenating their bodies and soul.
Why should you consider the confinement experience from Esther Postpartum Care?
Staying at Esther Postpartum Care is always a rewarding experience for new moms. Interlaced with local culture and traditions, the postpartum treatment at Esther Postpartum care comprises the latest healthcare facilities and continuous attention and vigilance to new mothers and their infants. To help mothers restore their vitality within a short duration, Esther Postpartum Care offers nutritious diets with the best Taiwanese delicacies prepared with lots of love and care, tonic soups and herbal tea to promote health.
Alongside the infants, new and nursing mothers are also privy to special attention to their physical and mental well-being. The postpartum package also includes expert guidance regarding lactation and breast care, regular physical and psychological counselling by highly skilled medical professionals and nursing staff, and much more!