Postnatal Rejuvenation at LYC SOG Mother and Child Centre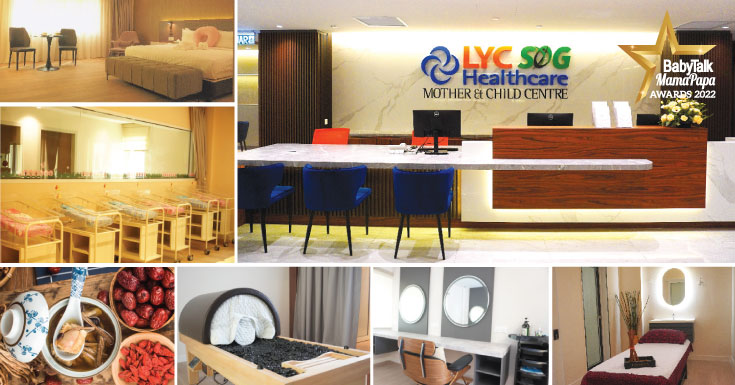 Childbirth is not just one of the most anticipated moments in a woman's life, but it is also associated with the joy and excitement of finally getting to meet your little bundle of joy! However, as amazing as it sounds, childbirth can also be challenging as it takes a toll on a woman's body. It can leave new mothers physically drained, and can sometimes lead to postpartum depression too. So, it is important to give new mothers a comforting, safe space to be with their babies and replenish their bodies and rejuvenate their minds. And this is where the utility of a confinement centre comes into the picture.
About LYC SOG Mother and Child Centre
Situated at the heart of Johor Bahru, Malaysia, the LYC SOG Mother and Child Centre is one of the largest confinement centres in Malaysia that specializes in providing the best confinement packages alongside quality healthcare services to new mothers and their babies. The LYC SOG Mother and Child Centre is the first confinement centre operating under the management of a publicly listed company in Johor Bahru.
This blissful retreat for new mothers comes with 71 top-tier rooms with the best amenities and ensuite bathrooms. New mothers can quickly regain their vitality supported by the comfort, and postnatal care offered by the experienced staff. Food and nutrition are vital aspects to consider, so LYC SOG Mother and Child Centre makes sure that new mothers are treated to nutritious, well-balanced meals every day for a speedy recovery. In addition to delicious cuisines, in-house professional dietary consultation is also available.
Why should you choose LYC SOG Mother and Child Centre?
Postnatal care is never an easy task, and new mothers need all the help they can get to be able to regain their health during this period. The expert staff at LYC SOG Mother and Child Centre is well-versed in all kinds of postnatal services that new mothers might need. In addition to qualified, registered caregivers, the residents receive professional check-ups from in-house doctors too. Furthermore, nursing mothers can benefit from lactation specialists to seek help on proper breastfeeding techniques and prevent breast engorgement.
LYC SOG Mother and Child Centre also conducts educational programmes and wellness classes, postnatal exercise and beauty services to help new mothers rejuvenate their bodies. Complete with 24-hour security surveillance and daily housekeeping services, LYC SOG Mother and Child Centre guarantees a secure, comfortable environment for new mothers to regain their vitality in no time.