Philips is Championing a Healthy Smile For Every Malaysian This World Oral Health Day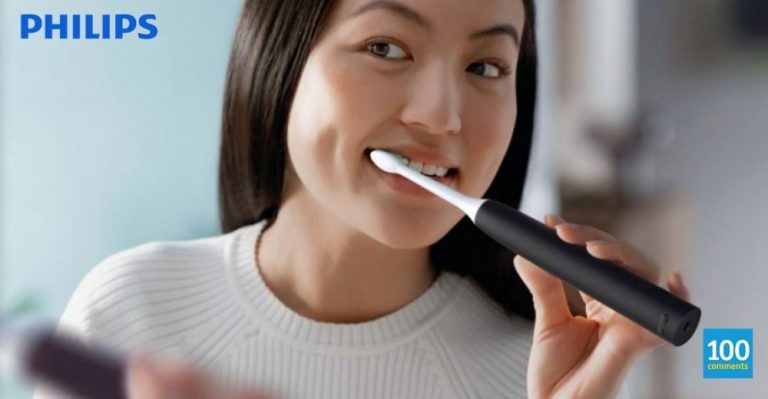 To shine the spotlight on the importance of maintaining good oral health for overall well-being, Philips celebrates the occasion with its Sonicare range of electric toothbrushes
This World Oral Health Day, Royal Philips (NYSE: PHG, AEX: PHIA), a global leader in health technology, is calling public attention to the importance of adopting good oral hygiene habits to keep our teeth and gums health in our later years by partnering dental professional Dr Leroy Kiang to develop an educational infographic on maintaining oral hygiene. It will also be launching its Sonicare 3100 electric toothbrush in a limited Black edition to mark the occasion.
Numerous studies show a strong link between poor oral health and chronic diseases such as diabetes, heart disease and stroke[1],[3]. The World Health Organization has also adopted an important resolution which underpins that maintaining a healthy mouth can reduce your chances of developing wider health issues. Globally, around 3.5 billion people suffer from preventable oral diseases – such as tooth decay and gum disease[4]. As with many major health issues, prevention and early detection of oral disease is key to stem any negative repercussions on the rest of your body.
"The mouth is often regarded as the mirror of one's health. At Philips, we always keep the health of our consumers first and consider their needs in our innovations. Our advanced personalised solutions are developed to support you in maintaining a set of healthy teeth and gums not just for cosmetic reasons, but also because a healthy mouth now may mean less health-related issues for you in the future," said Mr Muir Keir, Business Leader, Personal Health, Philips ASEAN Pacific.
As one ages, the state of our mouth also changes. Our teeth will shift and lose bone mass, and gums will recede. Tooth loss can also occur due to long-term dental neglect and as our teeth enamel wears down. Dental caries, commonly known as tooth decay, and periodontal disease are among some of the most common dental diseases seen in Malaysia. While dental caries affects people of all ages, gum diseases are a common issue as we age.
Keeping your mouth young and healthy with good habits
Maintaining healthy teeth and gums is a lifelong commitment that starts with good personal oral hygiene habits. Philips partners with dental professional Dr Leroy Kiang to share tips on preventing your teeth and gums from aging faster than your body, and how you can maintain a state of optimal oral hygiene.
"It is a common misconception that losing all of your teeth is a natural and inevitable part of aging. This is no surprise; even as recently as 20 or 30 years ago, it used to be common for tooth extraction to be prescribed as first line treatment for teeth with decay or gum disease. Thankfully, dentistry has come a long way since then. With conservative dental treatment, regular dental visits and proper oral hygiene practices, more patients can look forward to keeping a healthy set of natural teeth well into their golden years, "said Dr Leroy Kiang, dentist at Orchard Scotts Dental.
Innovation that supports the adoption of good oral health habits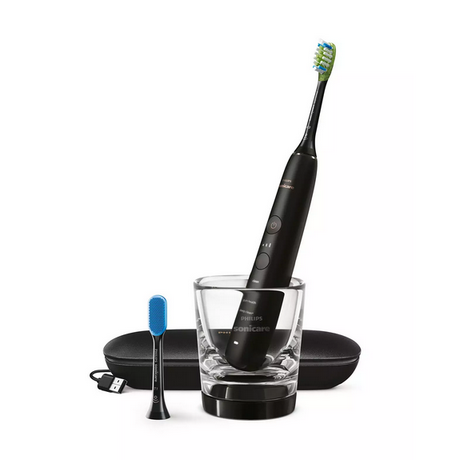 Get a helping hand with the Philips Sonicare DiamondClean 9000 for a whiter, healthier smile. Our advanced electric toothbrush is powered by innovative sonic technology with 62,000 movements and dynamic fluid action ensures in-depth cleaning including hard to reach interdental space, removing up to 10x more plaque than a usual toothbrush. Its in-built pressure sensor alerts you when brushing too hard, so you will achieve a gentler clean, improving your gum health up to 6x vs a normal toothbrush.
Paired together with the Philips Sonicare Cordless Power Flosser, experience a complete clean in just 60 seconds[5]as it reinvents traditional flossing with QuadStream technology. The unique x-shaped Quad Stream tip separates flow into four water jets, covering more area between teeth and gum line for a faster, deeper clean without the hassle of string floss. The Pulse Wave technology guides gentle pulses of water from tooth to tooth, sweeping bacteria and food debris away from the gum line and in between teeth effortlessly removing up to 99.9% of plaque from treated areas[6].
The Philips Sonicare DiamondClean 9000 is available in Black and Pink at RRP 949 Ringgit Malaysia and the Cordless Power Flosser is available in White at RRP 599 Ringgit Malaysia through all major consumer electronics stores including Harvey Norman, Best Denki, Tan Boon Ming and ESH, as well as online platforms such as Lazada.my and Shopee.my
Making oral care accessible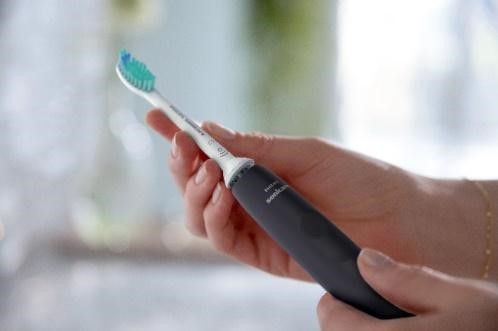 In line with World Oral Health Day, get started on your oral care routine with Philips Sonicare 3100 and Sonicare 1100 series. The easy-to-use accessible range of Philips Sonicare 3000 and Sonicare 1000 series electric toothbrushes are powered by innovative sonic technology that provides a superior clean. Combined with our brush action, it gently removes plaque up to 3x better than a normal toothbrush[7]. The in-built pressure sensor on the Philips Sonicare 3100 Series flashes red to alert you when it detects you are brushing too hard, allowing you to achieve a gentler clean, improving your gum health and preventing gum recession.
Let the QuadPacer guide your brushing, ensuring you are spending the optimal amount of time brushing each section of your mouth. Coupled with SmartTimer which comes with a 2-minute signal, it ensures you are adhering to the dentist-recommended brushing time each time you brush. Designed around the users, the Philips Sonicare 3100 and 1100 Series is slim, ergonomic, and comes with a familiar toothbrush shape that lets you transition into electric toothbrushing experience seamlessly.
The Philips Sonicare 1100 is available in White-Mint at RRP 189 Ringgit Malaysia while the Philips Sonicare 3100 is available in White and Black (World Oral Health Day exclusive edition) at RRP 279 Ringgit Malaysia at all major consumer electronics stores including Harvey Norman, Best Denki, Tan Boon Ming and ESH, as well as online platforms such as Lazada.my.
For more information on World Oral Health Day and its related promotional offers, please visit: https://www.philips.com.my/c-w/promotions/wohd-2022
[1] Dietrich T, Garcia RI. Associations between periodontal disease and systemic disease: Evaluating the strength of the evidence. J. Periodontol 2005;76:2175-2184.
[3] Barnett ML. The oral-systemic disease connection. An update for the practicing dentist. J AM Dent Assoc 2006: 137 (suppl): 5S-6S.
[4]  Global, regional, and national incidence, prevalence, and years lived with disability for 354 diseases and injuries for 195 countries and territories, 1990–2017: a systematic analysis for the Global Burden of Disease Study 2017. Lancet 2018; 392: 1789–8583
[5] in clean mode
[6] in an in-vitro study, actual results may vary
[7] Versus manual toothbrush for healthier teeth and gums