Packed with love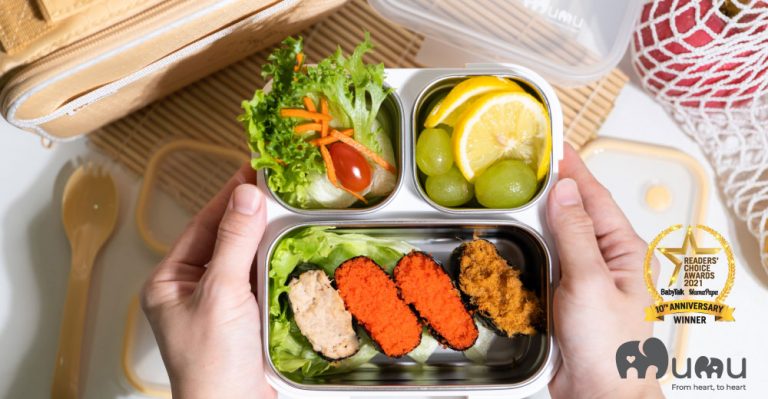 Packing food for children is a loving gesture by parents who want to ensure that their offspring are adequately nourished while away from home. The quality of a child's take-away container matters a lot for it will make a difference in the freshness as well as the safety of the packed food.
Bagging the award for Compartments Lunch Box For Child this year is Mumu, the producer of quality lunch boxes. They come in a choice of three models that make food-packing for kids a joy!
Mumu Tiga is a built-in 3-compartment lunch box where else Mumu M3 is a detachable 3-compartment model – the compartments can also be used individually. Mumu Lima on the other hand features five compartments.
The brand advocates the suku-suku-separuh advice by the Bahagian Pemakanan of our Ministry of Health, where meals should be well-proportioned for healthy living. All models fulfil this requirement with room for fruits and vegetables (½ of the meal portion), followed by ¼ each of protein and carbohydrate foods, while the Mumu Lima can accomodate more assortment in the packed food. All three models feature watertight lids and each set comes with its own spork which all fit nicely in a stylish, insulated bag. Mumu Lunch Boxes are made BPA-free with food-grade materials, and are freezer-safe.
A balanced plate is a healthy plate.
Eating healthy is not about avoiding one or more food groups altogether. Healthy eating comes from awareness of which food should be consumed more, and which food should be consumed less. The key to eating healthy is moderation.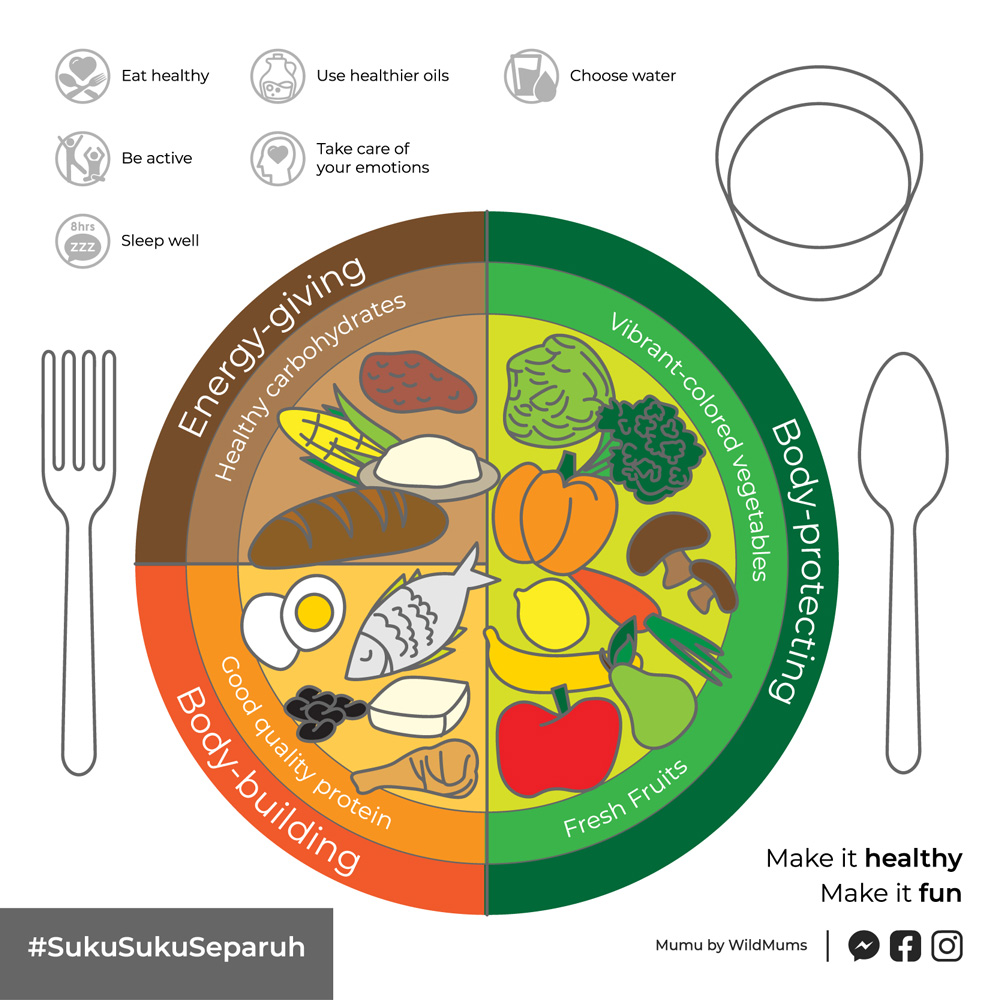 Suku-suku-separuh is a good way to practice healthy eating habits. Whether cooking at home, or eating out, we encourage you to eat according to the correct proportions for each group, as shown in the Malaysian Healthy Plate Model.
Let's go suku-suku-separuh,
½ portion of body-protecting vibrant colored veggies & fresh fruits (at least 3 servings of vegetables and 2 servings of fruits daily, with different colors)
¼ portion of body-building good quality protein (e.g. poultry, seafood, beans & legume, tofu, dairy)
¼ portion of energy-giving healthy carbohydrate (e.g. grains, pasta, bread, corns, potatoes)
choose water
How to practice
eat 3 main meals with balance diet at regular time
fi­ll your plate with this concept of suku-suku-separuh
choose at least half of the grains products from whole grains
choose ­sh and legumes more frequents than meat and poultry
eat at least 3 servings of vegetables and 2 servings of fruits daily (with different colors)
Feeling lost? Don't worry, Mumu's award winning lunch boxes are here to ease you through!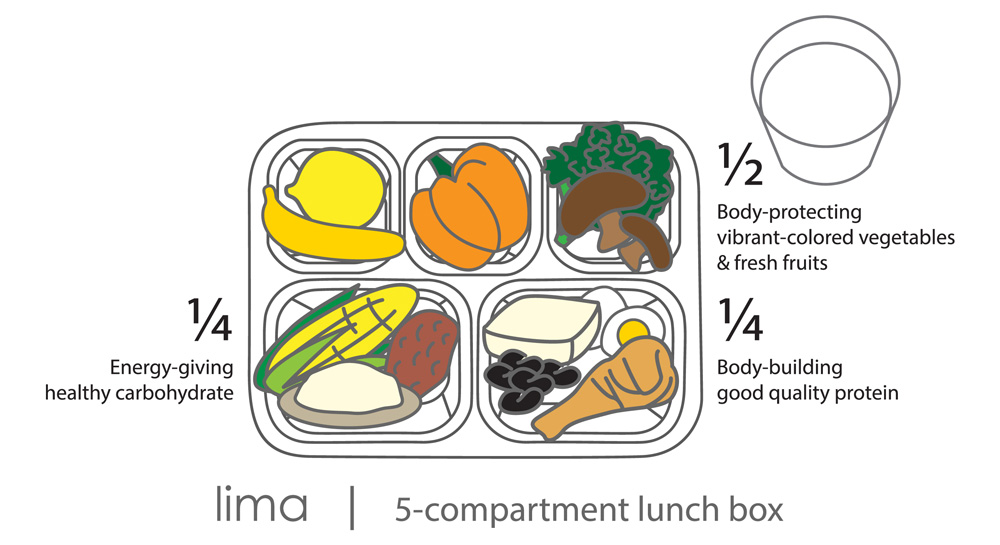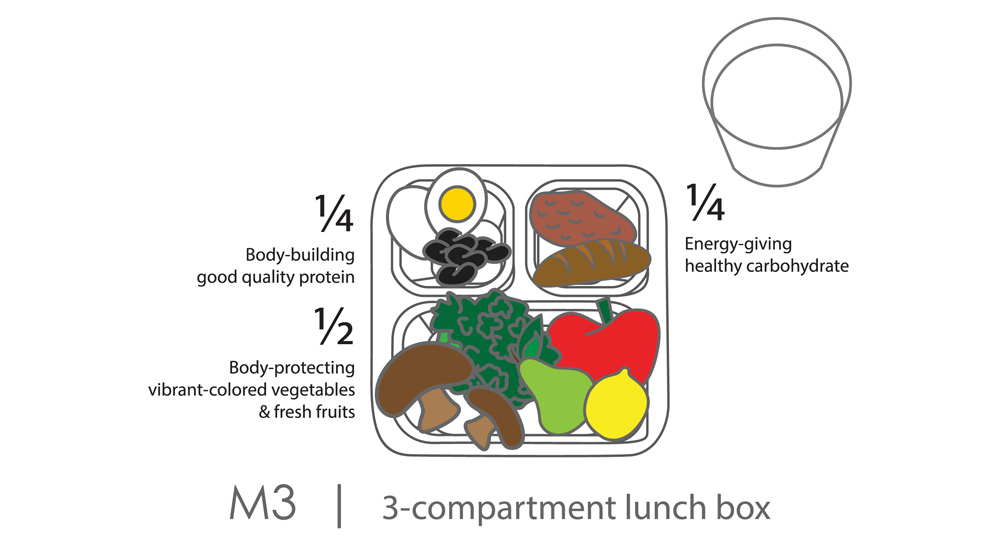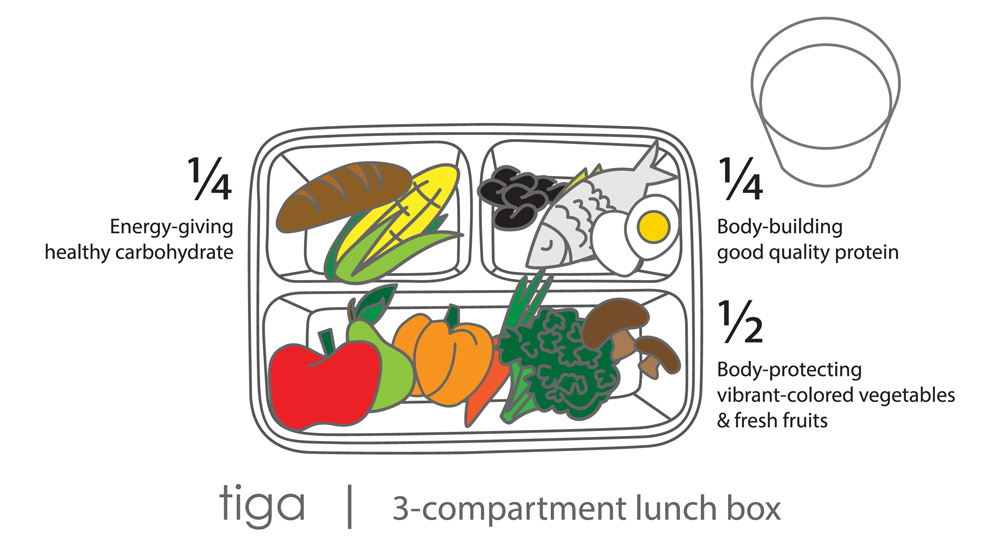 HELLO10
exclusively for registered members
applicable for our award winning lunch boxes, too
store-wide 10% off with no minimum spend
3-months installment plan with ZERO interest
15% Reward Points redeemable for your next purchase
Mumu has emerged as the winner in three categories in the recent BabyTalk Readers' Choice Awards 2021, namely Compartments Lunch Box for Child, Toddler Training Potty and Baby Wooden Toy.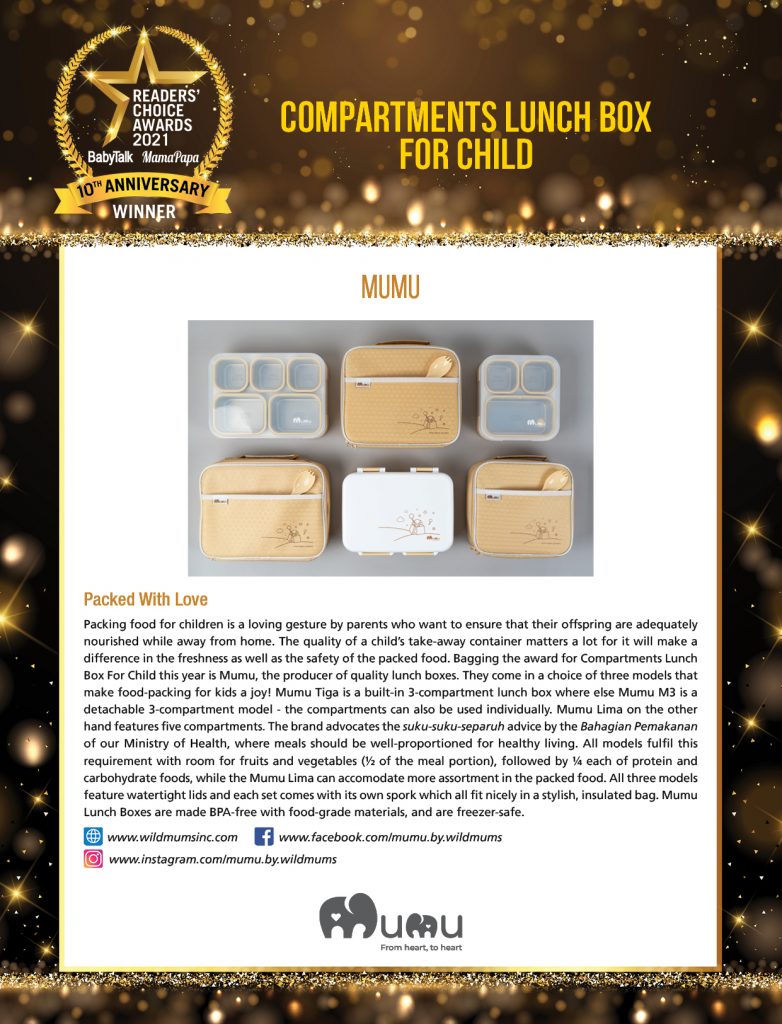 For more details, visit their website,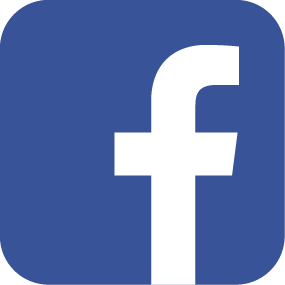 Facebook and 
 Instagram today!