Overcome Pregnancy Aches with Ecobb Maternity Pillows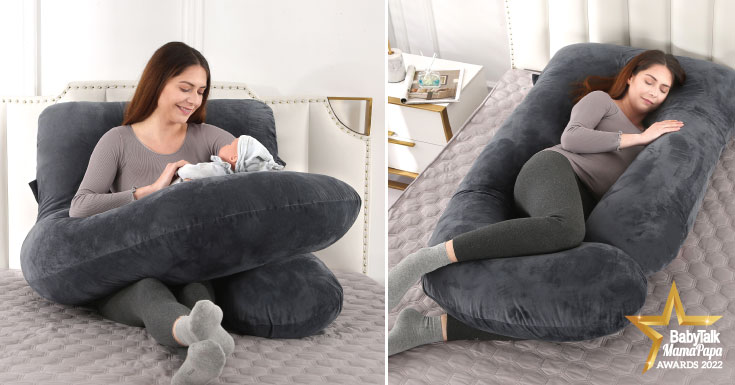 Pregnancy is really an excellent time for women. While waiting in anticipation to meet your babies can be exciting and miraculous, pregnancy is not always a breeze. With pregnancy comes several challenges, but none as prominent as physical discomfort and the unpleasant pressure around your baby bump. However, you are in luck, for the uneasy feeling can be easily aided by specially designed maternity pillows that offer guaranteed support during the advanced stages of pregnancy!
What are maternity pillows?
Maternity pillows are specifically designed to help women sleep during the advanced stages of pregnancy. Pregnancy significantly changes the curves and contours of a woman's body, so maternity pillows are specially crafted to be able to support the baby bump and help the woman sleep comfortably. Maternity pillows are highly recommended during the later stages of pregnancy when sleeping in a normal posture seems like an impossible feat.
Generally recommended from the 20th week of pregnancy, in addition to supporting the body, maternity pillows help regulate the circulation of blood while sleeping, and help alleviate aches and pains caused by the increasing body weight.
Why should you choose a maternity pillow from Ecobb?
Ecobb is one of the leading brands in Malaysia that specializes in pregnancy and postnatal care products. Established in 2020, Ecobb has already won the hearts of Malaysian mothers with its quality-assured products that are just as affordable as they are cute! The Ecobb Extra Large U-Shape Maternity Pillow is one of the most sought-after maternity products that offer guaranteed support to expecting mothers, allowing them to have a good night's sleep during the later stages of pregnancy. It also helps relieve back aches and pelvic cramps on difficult nights.
The Ecobb Extra-Large U-Shaped Maternity Pillow is designed to accommodate the changing contours of the woman's body and provide adequate support throughout the pregnancy. With dimensions like 120cm x 80cm x 180cm, this maternity pillow is ideal for resting your shoulders, back, belly, hips, legs, and head and provides pregnant women with a comfortable resting posture so that they can have a sound sleep.
Made with high-grade breathable cotton fabric and inner-filled cotton, these maternity pillows are completely safe for pregnant women. Furthermore, these maternity pillows come with a zipper removable and washable cover, making them durable and easy to maintain. The Ecobb Extra Large U Shape Maternity pillow can be used for nursing and lounging after childbirth too, making them the ideal gift for expecting as well as new mothers.