Oilum – All Day Skin Protection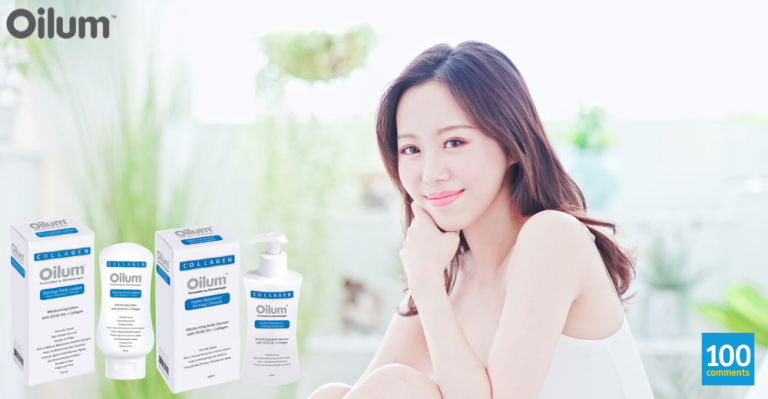 The Covid-19 pandemic has led health authorities to remind people to wash their hands for at least 20 seconds or use hand sanitisers to prevent the virus from spreading.
However, frequent hand-washing and the use of harsh alcohol-based sanitisers can strip the skin from its natural protective barrier resulting in cracked and dry hands. Thankfully, here are some simple and effective methods to prevent our hands from being dry and irritated.
1. Use Lots of Moisturizer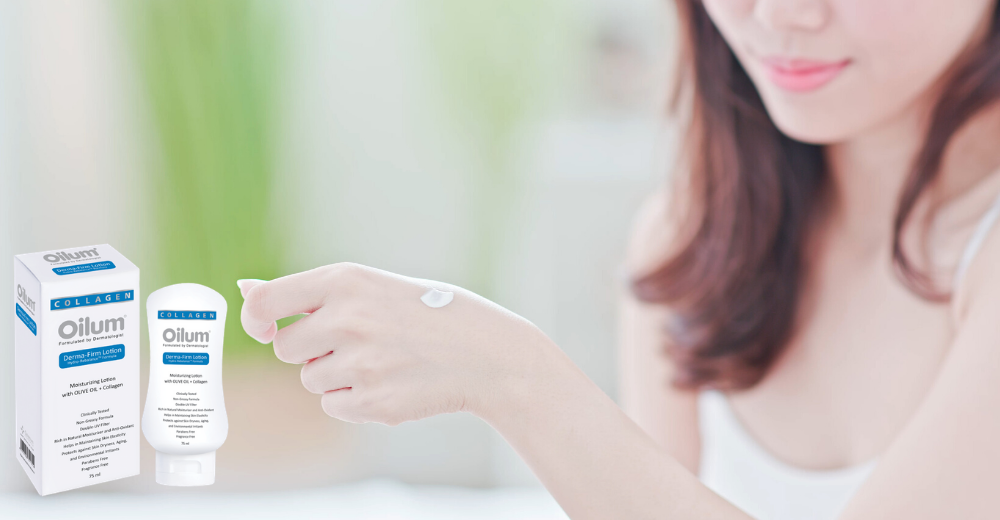 Find relief from all that hand-washing with Oilum Derma-Firm Lotion, an award-winning product that is clinically proven for its efficacy, safety, non-sensitivity and non-irritancy formulation. One of the active ingredients of Oilum Derma-Firm Lotion is lactic acid, a proven and natural-sourced acid that sloughs away dead skin cells while promoting cell-renewal process.
This not only improves the skin texture, but also increases the production of collagen. Hence, using Oilum Derma-Firm Lotion regularly will improve the skin's natural hydration balance as it protects against excessive dryness. When used daily, it helps to halt the premature formation of wrinkles. Other than that, the nourishing olive oil is another active ingredient that steps up as an antioxidant to protect skin from free-radical damage. While the Double-UV Filter keeps skin further protected from UV damage. On top of that, its fragrance-free formulation is well-suited for all skin types, especially sensitive and problematic skin.
We recommend that you keep Oilum Derma-Firm Lotion handy at home and at the office. This will make it convenient to apply the lotion on your hands every time after washing them, so that they are moisturised and soft throughout the day.
2. Choose a Natural and Skin-friendly Cleanser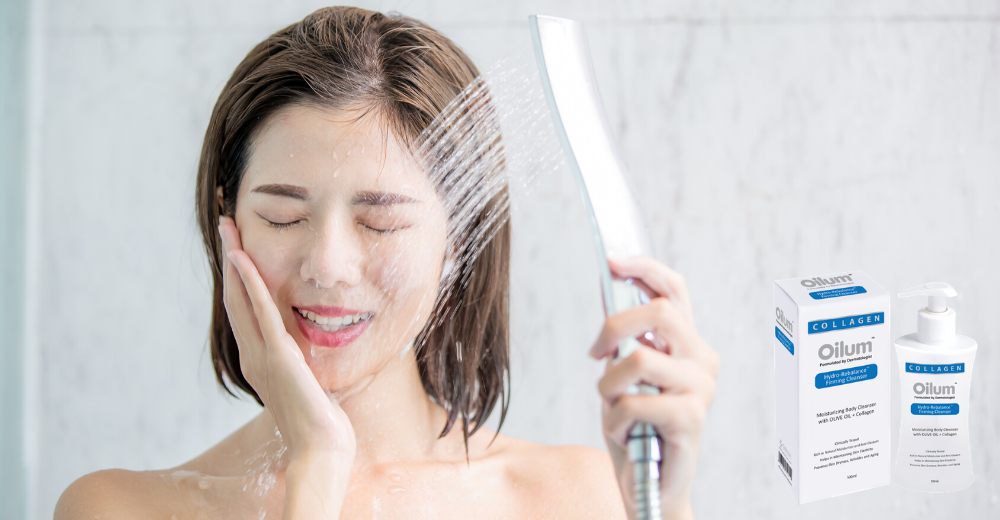 In addition, this pandemic also resulted in people bathing more frequently than usual to prevent the virus from spreading to loved ones at home. Some soaps that contain strong fragrance and harsh chemicals can cause the skin to be irritated and may aggravate certain skin conditions such as eczema.
One of the best ways to protect your skin is to use a natural and gentle cleanser such as Oilum Hydro-Rebalance Firming Cleanser. This multi award-winning cleanser helps to maintain the integrity of the skin's natural protective function, hydration balance and healthy structure. Formulated with natural olive oil and collagen, this unique cleanser stands out from the rest. Collagen helps keep the skin supple and free from wrinkles while olive oil is a powerful antioxidant which protects the skin from free-radical damage, a major cause for rapidly ageing skin. All in all, Oilum Hydro-Rebalance Firming Cleanser helps support the skin's natural protection and hydration functions, which keeps our skin moist and youthful when used regularly.
All Day Protection From Dry Skin
Those with dry, sensitive and eczema-prone skin need to be careful with the skin products that they use. A proper cleansing routine is important to maintain the skin's natural ability to protect our skin barrier and prevent it from being overly dry. If our skin barrier is compromised due to improper cleansing care, not only will it start to age rapidly, but it also increases the vulnerability to debilitating skin issues that are associated to excessive dryness, for instance, severe dry skin will cause itchiness and scratching. This in turn may cause scarring of the skin. Thus, the use of the natural Oilum Hydro-Rebalance Firming Cleanser followed by Oilum Derma-Firm Lotion will give you all the protection you need for your skin to combat dry skin especially during this pandemic due to increased personal hygiene.
If you love this skin-friendly combo, leave a review at Oilum Hydro-Rebalance Firming Cleanser and Oilum Derma-Firm Lotion. For more information, visit Oilum's Facebook page.