Nutritious, Delicious Surprise Every Day for New Moms at Their Doorstep!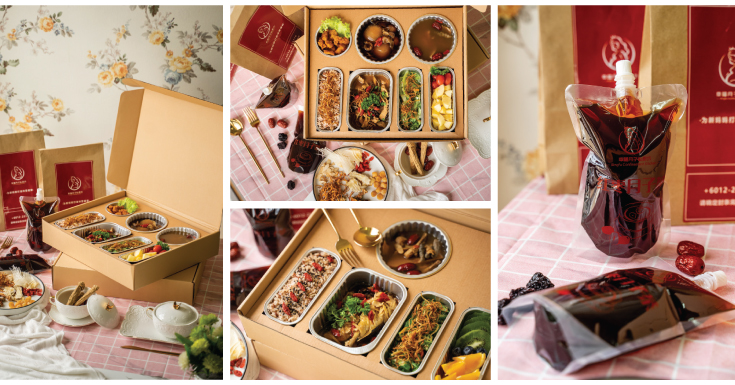 It is no secret that during a new mom's postpartum recovery period, her diet is particularly important! After her baby is born, a new mother's body needs sufficient nutrition to restore her physical strength and improve her immunity towards diseases later on in her life.
Xingfu Confinement Kitchen has been successfully meeting this need of new moms living in Kuala Lumpur and Selangor through its 5-star nutritious confinement meal delivery service. In fact, Xingfu Confinement Kitchen has created the first ever confinement meal surprise box in Malaysia for new mothers. It contains nutritious confinement meals in aluminum foil trays, making them safe and hygienic, and ready to put a smile on new moms' faces when they open their meal box to reveal a surprise confinement meal inside!
Nourishment for the different stages of postpartum
Xingfu Confinement Kitchen adheres to a proven method of nourishment by stages to fulfill the needs of new moms at the four important stages of postpartum.
They are:
Stage 1: Detoxification – The meals provided for moms at this stage will help their bodies to restore their physical strength, hydrate, and detox.
Stage 2: Regulation – During stage 2, meals from Xingfu Confinement Kitchen will help new moms to regulate their yin and yang, promote cell metabolism, and improve their ability to self-repair.
Stage 3:  Nourishment – This is the stage where the meals provided will help to nourish the new moms' kidneys and replenish their energy to help restore their vitality, glow and beauty. The meals will also help to promote lactation for more confident breastfeeding.
Stage 4: Tonic – Stage for of the postpartum period calls for meals that nourish the qi, blood, liver, and kidney, promote hematopoietic function, and strengthen muscles and bones
With more than 8 years of experience under its belt, Xingfu Confinement Kitchen has served more than 3,000 families, and launched the first aluminum foil packaging confinement meal surprise box in Malaysia. The meals are safe for consumption, being sealed and resistant to high temperatures which may prompt other foods to go bad. They are also easy and convenient to heat up too.
Regardless if it is for one's own consumption, or if it is to be gifted to a family member, or friend, the Xingfu Confinement Kitchen confinement meal surprise box promises an exciting and appetising meal for new moms, as they are always kept guessing the contents of their meal box.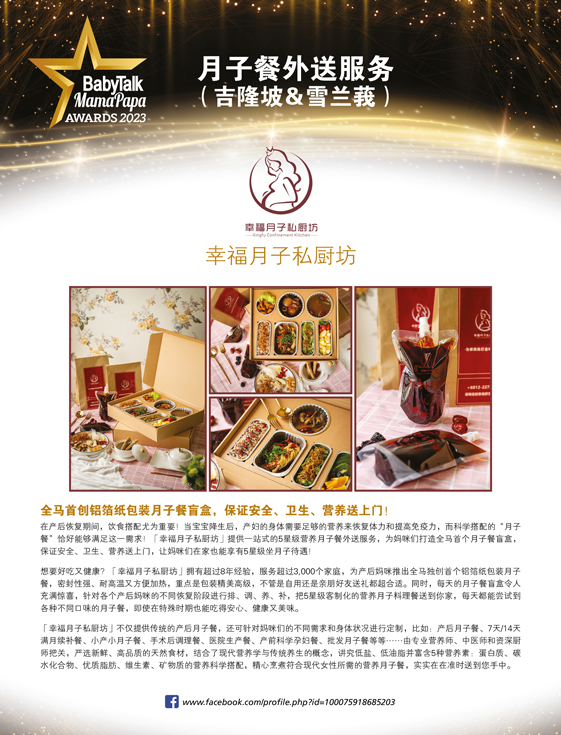 The ultimate 5-star customised confinement meal created and adjusted for nourishing the different stages of postpartum recovery. It always offers a variety of delicious and healthy confinement meals in wholesome flavours which can be consumed safely without doubts.
Xingfu Confinement Kitchen ensures that new moms have their surprise confinement meal box delivered to their doorstep with their precious nutrition intact, allowing them to enjoy their 5-star meals in the comfort of their own homes!