Nurturing Young Minds and Hearts at Cubs Early Years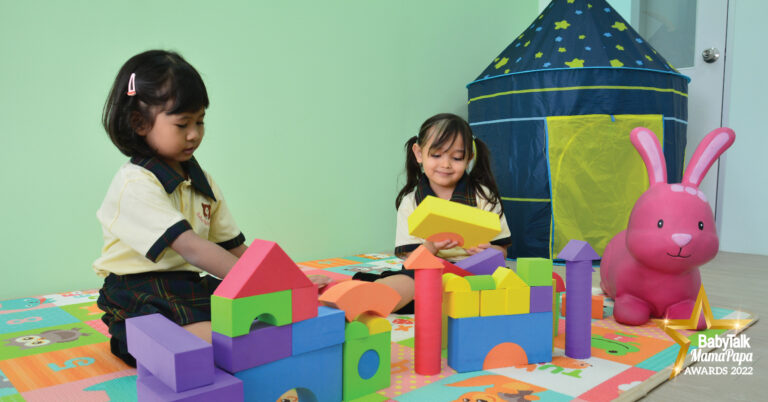 The brain of a child grows rapidly during the first six years of his life, making early childhood education critical. Preschool is an important part of every young child's life because it is where 'formal' learning begins. As such, when selecting a preschool for your child, it is important to ensure that the environment is nurturing and that your child will be exposed to the best learning environment possible.
At Cubs Early Years, a team of experienced and reputable academic facilitators who are passionate about providing children with the foundations for life-long learning are always on hand to ensure your children learn and play in a safe, nurturing, conducive, and inclusive environment.
The Cubs Early Years (CEY) Programme offers indoor and outdoor learning opportunities that give children the freedom to explore, share ideas, express their emotions, form friendships, and interact with their peers, all of which contribute to their language development. Through outdoor education, children also learn to love and understand nature while connecting to the world and to their own communities.
Encouraging Multlilingual Learners
Thanks to its in-house designed and comprehensive curriculum that introduces and exposes children to three main languages (English, Bahasa Melayu, and Mandarin), the programme instils in children a love of learning, fosters their sense of curiosity and responsibility, and prepares them for formal international or national school settings.
Also, as children are still developing as individuals, they may feel lost in a preschool environment where their native language is not spoken. By having the three languages spoken in the classroom – and not just English, Bahasa Melayu or Mandarin alone – it will encourage the development of their sense of self as multilingual learners. Through this multi-lingual setting, the educators at Cubs Early Years validates and nurtures the development of each child's identity. The children are encouraged to recognise that their multilingualism is a strength and to be able to comfortably mingle with friends from different cultures. When this happens, children will have the confidence to navigate the world without compromising the culture, language, and identity they inherited from their families.
Cubs Early Years was recently awarded the BabyTalk MamaPapa Awards 2022 as the Best Preschool Programme.
If you are searching for a preschool that would help your kids develop to their fullest potential, look no further than Cubs Early Years. For more information, visit their website, Facebook and Instagram pages.