Noodle NLP: Sort Your Lives from Within, Emerge Happier than Ever Before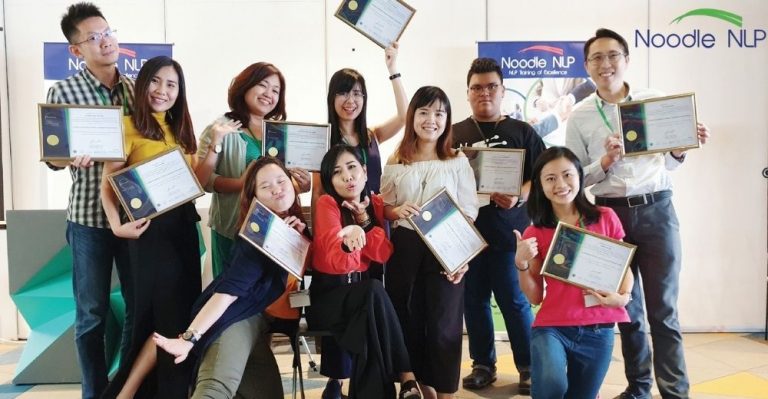 While many individuals recognise and appreciate the values of personal development and growth, not many actually get around to taking action towards it. BabyTalk recently got to chat with Florence Tee, the founder of Noodle NLP and quizzed her on the importance of a deeper connection with one's own self and how Neuro Linguistic Programming (NLP) can help each person find the best version of themselves and live a happier, more contented life. Here's what she had to share.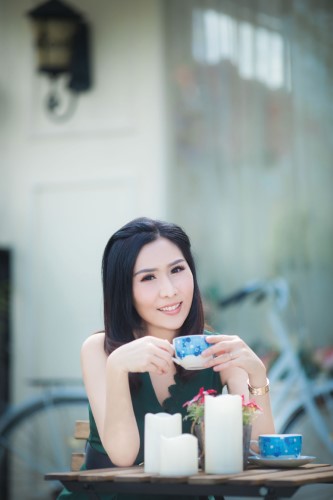 BT: COULD YOU PROVIDE US WITH SOME BACKGROUND INFORMATION ON HOW NOODLE NLP CAME TO BE?
FT: It all began with me wanting to improve myself. Although I took a NLP practitioner's course, I never really thought about setting up an academy, for my initial intention was just to sort myself out. Once I attended the 7-day course though, I realised that it really worked to transform me into a happier person with more clarity in my life by helping me to eliminate negative emotions and limiting beliefs and so on. So I thought, why not pursue this all the way and become a NLP Trainer so that I can help others, and so, that's exactly what I did before setting up Noodle NLP.
BT: IN YOUR OPINION, WHY IS IT IMPORTANT TO PAY ATTENTION TO PERSONAL GROWTH IF WE TRULY SEEK HAPPINESS?
FT: Firstly, I would like to affirm that happiness is the final outcome of any areas which we seek to improve, be it our career, health, finances, etc, and that relationship with others ( our family members, friends, co-workers, superiors, relatives, partners, etc) is the basis of our happiness. If we have good relationships in our lives, the better our outcomes, where else if we have poor relationships, the poorer the quality of our lives. One of the main aims of NLP is to help individuals build better relationships in order to create more happiness and also to succeed in life. A breakdown in communication is the main culprit when it comes to most relationship issues. What we really have to realise here is that each of us have a different way of communication, for we each have different filters in our minds. When someone is trained in NLP methods, that individual is better able to break through these filters and experience more gratification in terms of communication, which then leads to much more enriching relationships. In short, people who are capable of building good relationships achieve better satisfaction in life on the whole.
Next up is stress, for this is a real killer of happiness. And it's also the reason for poor health among us. Stress is actually an accumulation of negative emotions and limited beliefs that each of us would have accumulated throughout our lives. Stress, for most people, causes a list of different problems in their lives including poor relationship with others as well as serious health issues. NLP helps to release these negativities and bring about a happier and healthier outcome. We'll be better able to manage our lives and avoid unwanted stress, and therefore we'll begin to enjoy more success and happiness in our lives.
Another benefit of personal development courses such as NLP, is that it will help to increase productivity which in many individuals, is being slowed down by issues such as procrastination. An overload of negative emotions in really deep levels may also be the root cause for this. Emotions such as sadness, hurt, guilt and so on will hold a person back from taking required steps to achieve his or her goals. They'll also tend to always play the 'victims'. preferring to put the blame on others instead of trying to move on and achieve success in their lives. Attending a personal development course will help an individual to release all of the pent up negative emotions and help them achieve more clarity in their lives to the point of being able to move forward and achieve their goals.
Also, I'd like to point out that life is never without issues and challenges to be faced, but when you are NLP trained, you'll have more resilience and will be able to bounce back quicker from life's never-ending challenges and issues. You'll learn how to take responsibility for your own life and learn valuable lessons to be learned from life, emerging stronger than ever, instead of letting every single thing bring you down. This too will be a priceless quality to own, for it means that whatever life throws at you, you'll know how to manage it without letting it destroy you, emotionally or physically.
BT: HOW HAVE YOUR OWN EXPERIENCES IN LIFE SHAPED AND GROOMED YOU TO BECOME THE WOMAN YOU ARE TODAY?
FT: Well, it is because of the traumatic experiences in my life that I am the woman I am today – someone who is happier, more satisfied and grateful for my success in my career, my marriage, my working relationships and all other areas of my life as well. I have endured an abusive first marriage which left me broken-hearted, angry, frustrated and hopeless at the time. I was torn apart between staying in the marriage for the sake of my child, or ending it. Consequently I made the important decision to end it and from then on, I started to take other steps to improve my life, one of which is to attend a 7-day NLP practitioner's course. By doing so, I chose to change things for myself and to stop playing the victim anymore. This was what helped me turn my life around to the point of being much more happier and with a new zest for life! Till now, I still try to take up a personal development course at least once a year, for I believe there is still much to learn and there is always room for improvement in my life.
BT: HOW CAN NOODLE NLP HELP AN INDIVIDUAL ACHIEVE GREATER LEVELS OF SUCCESS IN THEIR LIVES?
FT: Noodle NLP can help you release all negative emotions that are holding you back, help you achieve your life goals in a shorter period of time, get rid of procrastination which also keeps you stagnant in whatever situation you are in, change bad habits, provide more clarity, build more confidence in whatever you do in your life, improve communication skills and of course, helps you to build simply better relationships which is fundamental in achieving true happiness in life.
BT: CAN NOODLE NLP BE HELPFUL TO PARENTS?
FT: Yes, indeed it will be helpful. A parent who is trained in NLP will be able to view things from a different perspective, and they'll be able to see where their kids' thoughts and actions are coming from. This will give them a clearer picture of what their children are going through and help them overcome their unique challenges as growing children. Most children go through a tough period of time, especially during adolescence, for that is when they are discovering their own identities. Parents generally have a rough time too, trying to figure out ways to understand and help them. Misunderstandings between parents and their children will result in kids becoming rebellious and difficult.
Parents who are NLP trained will be able to think at their kids' wavelengths and see things from their kids' perspective as well, compared to parents who don't have a clue as to what's going on. That way, parents can focus on the issues or problems and not blame their children for the problems being created. Idolizing celebrities, or being obsessed with anime, for instance, are phases which most teenagers go through. A parent who is not NLP trained may not be able to understand why their child seems to be 'wasting time' with what seems to be unproductive in their own eyes. They fail to see the importance of certain things in a growing kid's life, and hence, there will be problems between parent and child because of this ignorance. Once again, it boils down to relationship and communication! The aim of NLP at the end of the day, is to help parents to be there for their children, supporting them in all areas of their lives, and lead them safely to where they want to be in their lives. It's not an easy job, as many parents can testify, but if parents are well prepared for this, it will help simplify things for themselves and their children and make this an easier and more gratifying journey for everyone.
BT: HOW CAN NLP TRAINING HELP A PERSON WHO IS EXPERIENCING EXTREME HARDSHIP IN CERTAIN AREAS OF THEIR LIFE?
FT: If an individual is going through particularly high levels of hardship in any area of their life, what I'd recommend first and foremost is for them to be coached. By that I mean a one-on-one coaching session done personally with me, so that I'll be able to understand the root cause of their problem and help them get around it more effectively. Sometimes, it could be that they have values that aren't in the right hierarchy, and this will give rise to deep emotional issues as well as communication breakdowns. While the 7-day NLP training is excellent for practically everyone, for persons who are going through a particularly difficult phase in life, this coaching will be paramount to shift those values, together with the Timeline Therapy (™) before proceeding to any other personal development courses. Then only will they be able to take the appropriate steps to achieve their goals.
BT: WHY DO YOU THINK NOT MANY PEOPLE BOTHER TO LOOK INTO AREAS OF THEIR LIVES SUCH AS PERSONAL GROWTH, AND WHY SHOULD THEY CHANGE THAT?
FT: Most people grow up being funded by their parents for all their needs and wants, hence they feel that it is not their responsibility to pay attention to areas in their lives such as personal development. They feel as if they have already achieved what they need to achieve without having to take up the responsibility of self improvement, and they proceed to chase after lifestyles which they fancy for themselves, not realising that there are challenges to overcome in real life. As adults, they may also tend to assume that things such as self-improvement courses and training should be funded by their employers and they should not have to invest in such programmes. When setbacks do appear, chances are these individuals may not even know where to begin when it comes to solving them, for they do not realise that the problems may be with themselves and how they perceive things, how they communicate and how they hold up relationships in their lives. There are also individuals who feel uncomfortable with changes and hence resist doing anything that will prompt changes in their lives, no matter how much they need it! Until they own up to their responsibilities and take the crucial step of changing these things through personal development courses such as NLP, they'll have difficulties moving forward and achieving their goals.
BT: HOW CAN NOODLE NLP HELP AN INDIVIDUAL TO HELP OTHERS?
FT: First and foremost, it is crucial that we would have to sort ourselves out first before attempting to help another individual with their issues in life. Imagine trying to help another person when you yourself have deep emotional issues and limiting beliefs – all these negative elements would then be transferred to the individual which you are trying to help , and that's not helping at all! Ensure first that you are qualified and trained in useful programmes such as NLP so that you can offer good quality service to others who may need your help. When you are skilled in releasing negative emotions, communicating with others, building good and lasting relationships, eliminating limiting beliefs and so on, you will be able to help others do the same.