NITORI Opens Its Largest Malaysian Store At The Mall, Mid Valley Southkey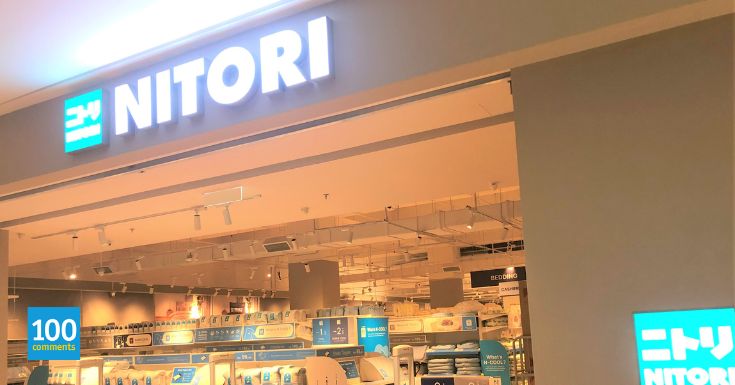 Following the success of its first Southeast Asia stores in Malaysia and Singapore earlier this year, Japan's largest furniture and household retail company, NITORI has announced a target of 3,000 stores by 2032 and sales of ¥3 trillion (US$ 26.3 billion), with overseas expansion being a vital part of the growth strategy.
The first NITORI store in Southeast Asia opened in January 2022, in the Mitsui Shopping Park LaLaport Bukit Bintang City Centre in Malaysia, followed by the second in Singapore in March 2022 on Orchard Road, which is the largest main shopping street in Singapore. The fifth and largest store so far will open on 15th December in The Mall, Mid Valley Southkey of the Johor Bahru district in Malaysia.
This is just the first step in NITORI's expansion into the Southeast Asian market. Over the next five years, it plans to open 20 stores in Malaysia and 10 stores in Singapore as part of its overall expansion target. Furniture giant NITORI currently has 692 stores in Japan, 88 spread across Taiwan, China, and the US, and plans to increase outlets to 3,000 in the next decade.
Commenting on these targets, Founder, CEO and Chairperson Akio Nitori said, "For decades, we have been providing products and services to satisfy our customers, which offer exceptional value for money, quality, and functionality. We hope that our mission of "enriching homes around the world" is one step closer with our new stores in Southeast Asia, and we are very pleased to be able to deliver our products to customers in this important region, which is experiencing remarkable economic growth."
NITORI provides all its functions, from product planning to manufacturing, logistics, and sales, in-house and continues to evolve its business across the globe with accelerated store openings. The Southeast Asia stores will help NITORI Group achieve its Vision 2032 by embedding the brand more fully in the growing Malaysian market.
A pre-opening event for The Mall, Mid Valley Southkey Store will be held on Saturday, December 10, between 2 and 4 pm, to which members of the press and media are invited.