Nestlé Unveils Sweet New Ingredient for Vegan Bakers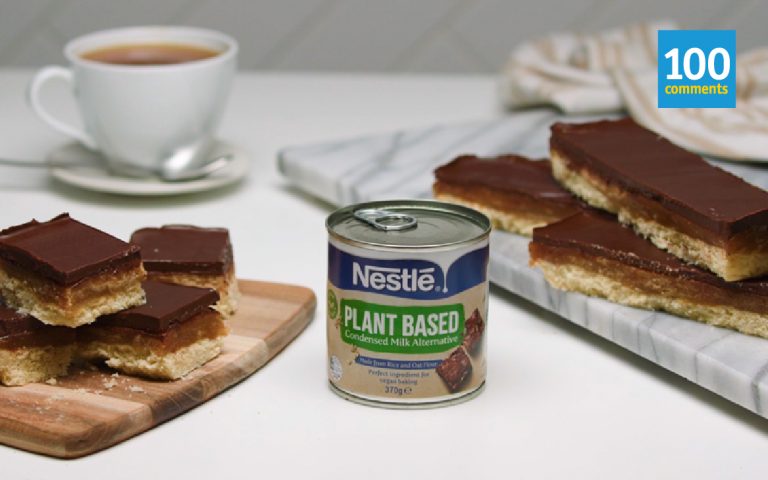 Pantry staple Sweetened Condensed Milk gets a plant-based twist
Vegan bakers rejoice! Classic favourite sweet treats are back on the menu with the launch today by Nestlé of its new Plant Based Condensed Milk Alternative. 
The new alternative, based on rice and oat flour, makes it easy for those who choose a plant-based diet to whip up delicious vegan friendly desserts and treats, creating a truly unique addition to vegan baking.
With Nestlé Plant Based Condensed Milk Alternative, vegan home cooks now have the perfect addition to create treats such as Caramel Slice, Brownies and Choc Chip Cookies without using dairy ingredients.
To celebrate the launch, Nestlé has collaborated with vegan lifestyle advocate and chef Cherie Tu (@thrivingonplants), who has created a range of vegan recipes using Nestlé Plant Based Condensed Milk Alternative.
The recipe range, including traditional favourites like Chocolate Brownies and Raspberry Cheesecake to ice cream and Key Lime Pie, will help home bakers rediscover sweet baking with a vegan twist.
Nestlé Business Manager Anna Stewart said: "We know some people struggle to find the right ingredients to replicate even the simplest of dairy free recipes, so we're excited to see home bakers use this new product as an easy solution for their sweet creations.
"With at-home baking and plant-based diets on the rise across the country, we are excited to introduce a tasty alternative to sweetened condensed milk for Aussies who enjoy a sweet treat as much as a plant-based diet."
Nestlé Plant Based Condensed Milk Alternative will be available nationally from most major Supermarkets from May (RRP: $3.99).
If your mouth is already watering and you want to try these recipes at home, you can explore the full list of recipes at www.recipes.com.au/plantbased