NAVEEN: Organic, Multitasking Skincare That Just Works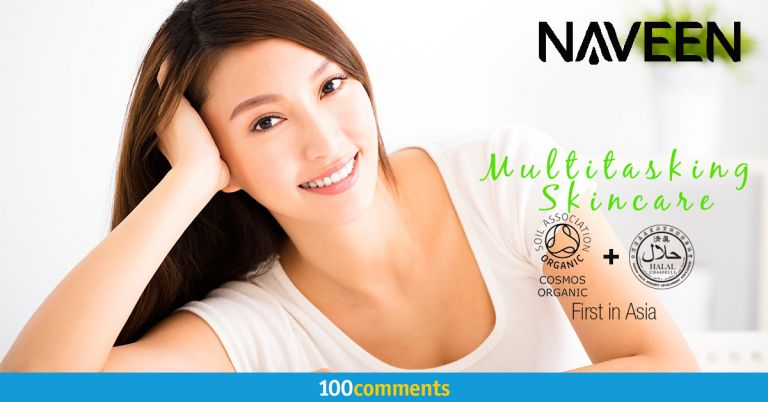 The typical modern-day woman is pressed for time and often finds herself multitasking tasks and roles just to get through the day. Is it any wonder that she would appreciate an equally multitasking, high-quality skincare such as NAVEEN Organic?
NAVEEN Organic the first and only COSMOS Organic and Halal Certified range available in Malaysia, as well as being vegan-friendly and not tested on animals. Find out how NAVEEN Organic's amazing products can shave off your time in the bathroom without compromising your skin health and beauty.
More Than Just A Toner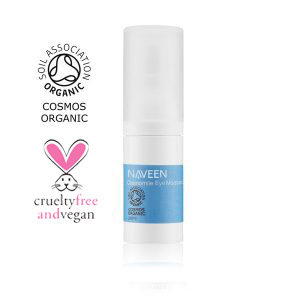 Most people will use the toner as an automatic step after cleansing the face to balance the pH level of the skin. They will pour a small amount on a cotton pad and swipe it across their face to feel cleaner. However, NAVEEN's Chamomile Moisturizing Essence is gentle and lightweight enough to use as a toner, mask essence, hydrating moisturiser and eye cream.
NAVEEN Chamomile Moisturizing Essence provides intense hydration that lasts thanks to its natural Hyaluronic Acid that penetrates deep within the skin to lock in moisture. Say hello to firmer, bouncy and poreless-looking skin that glows. It is absorbed quickly into our skin and is comfortable to use in hot and humid weather such as ours.
Beauty From Head To Toe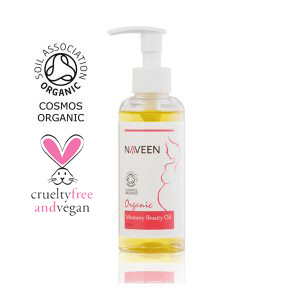 NAVEEN's Organic Mommy Beauty Oil is not just for mummies, anyone can benefit from this amazing multitasker. Apart from nourishing, repairing and softening your face and body, it can also double up as a hair oil leaving your locks silky and shiny.
This 100% natural, plant-based beauty oil contains oils such as Certified Organic Sunflower and Camellia Seed oils that are great for the skin and aromatherapy benefits on the mind and emotions. You will feel calm, confident as well as a general sense of wellbeing – which is perfect to start and end your day. Use this oil regularly to prevent stretch marks on the tummy, thighs, buttocks and belly, and to treat stretched, itchy skin.
For Sensitive Skin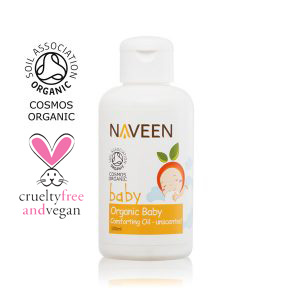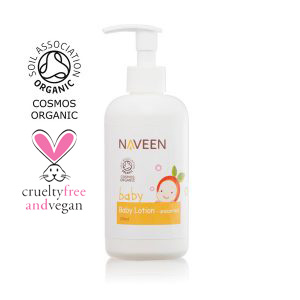 NAVEEN's Organic Baby Lotion
 and
Comforting Oil
 can be used on the face as well as the whole body for babies and adults suffering from allergies and sensitive skin.
At NAVEEN, their entire baby range of products are made using only the purest and safest ingredients because they truly believe that babies deserve only the best products that would nourish and not irritate their skin. And of course, what's good for babies is also good for grown-ups!
The Best Choice For All
The good news is, all of NAVEEN Organic products are great multi-taskers because they believe that less is the NEW more. Imagine all the space you can save in your beauty cabinet or travel luggage when you use any of these NAVEEN products! With NAVEEN, you and your family can enjoy being pampered with a quality product that is good for your skin, overall health as well as the environment.
For more information, head over to www.ilovenaveen.com and www.facebook.com/ilovenaveenorganic/.