NATURE-BASED PERSONAL CARE BRAND BURT'S BEES SETS UP HIVES IN SEPHORA OUTLETS NATIONWIDE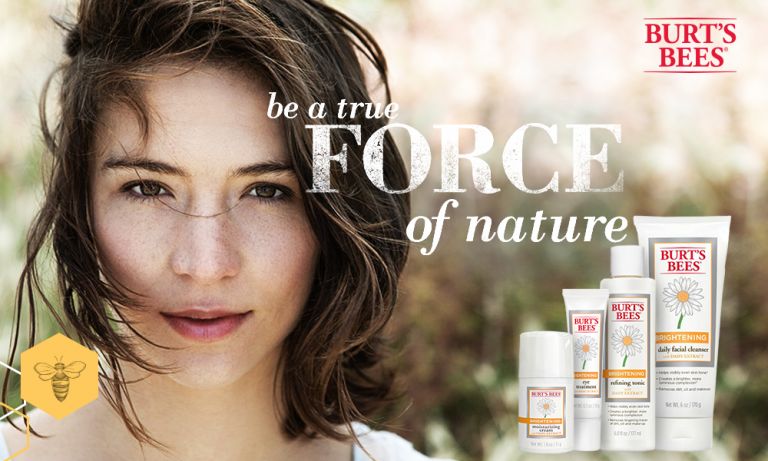 Kuala Lumpur, 19 December 2018 – Natural health and beauty enthusiasts and fans of Burt's Bees – one of the world's most popular nature-based personal care brand – can now make a beeline for any of Sephora's 20 outlets nationwide to satiate their clean skincare and beauty needs.
As a leading provider of personal care products committed to providing natural health and beauty solutions, Burt's Bees' products are 99 to 100 percent natural and contain no harmful chemicals or synthetic preservatives especially parabens, phthalates, petrolatum or sodium lauryl sulfate (SLS).
Not only are Burt's Bees products packed with natural ingredients, each ingredient has been carefully studied and selected for its variety of complimentary nutrients that work together as a team. These nutrient-rich ingredients – packed with vitamins, minerals, antioxidants, essential fatty acids and other phytonutrients – are then purposefully formulated to ensure the right mix, just the way nature intended.
Furthermore, when possible, Burt's Bees strives to use ingredients that offer multipurpose benefits. For example, where some products use a synthetic silicone to improve texture, Burt's Bees uses coconut oil for its skin moisture barrier function as well as its antibacterial, antifungal and antioxidant properties, in addition to its delightful texture.
"Formulating with natural ingredients from the start is what sets Burt's Bees apart," said Rhoda Delos Reyes, Burt's Bees' Southeast Asia Brand Manager. "We were natural before natural was cool and everything we do is for the Greater Good of the company, our consumers and the world we all live in."
In line with its Greater Good philosophy, all Burt's Bees ingredients are also responsibly sourced from all around the world to ensure sustainability, transparency and quality across the supply chain. Product packaging is not only recyclable but incorporates post-consumer recycled material. The company has also maintained its strict no-animal testing policy since its inception 30 years ago.
Nature-based approach recognised and clinically proven as superior to synthetic regimen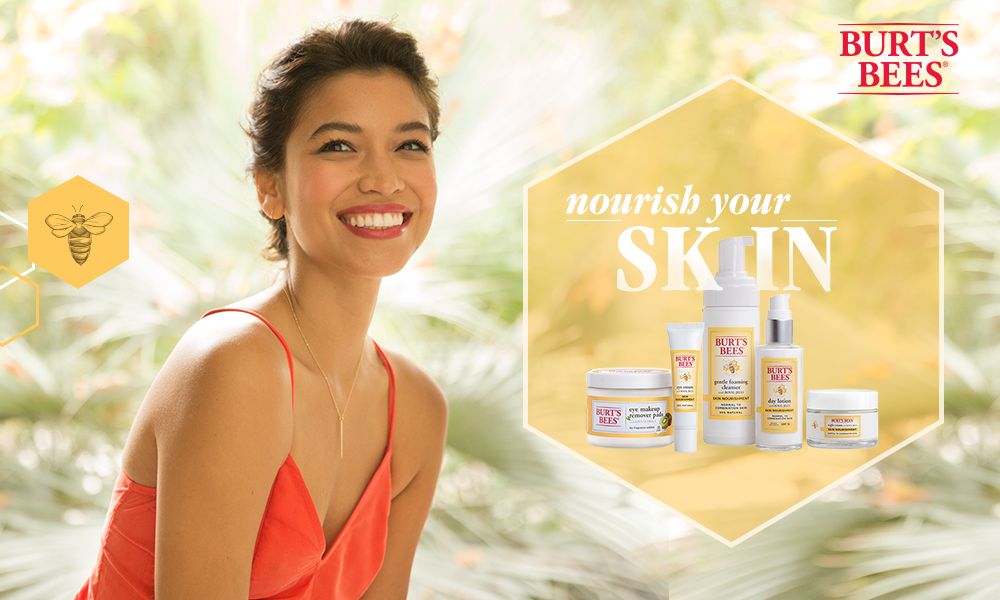 The efficacy of Burt's Bees nature-based regimen has been further validated with its Sensitive skin care line.
Recent clinical data that has been peer reviewed and published in the renowned Journal of Drugs in Dermatology (JDD) demonstrates that Burt's Bees' nature-based sensitive skin regimen delivers improved skin health superior to the control – a leading dermatologist-recommended synthetic regimen.
The four-week, double-blind, randomised study was conducted in 120 women with sensitive skin who suffer from clinically diagnosed rosacea, atopic dermatitis/eczema or cosmetic intolerance. Results demonstrated that Burt's Bees Sensitive Skin Regimen clinically and statistically improved overall skin appearance by 31 percent to 38 percent with similar improvements in visual and tactile smoothness, clarity and radiance. In contrast, the maximum improvement in women using the synthetic regimen was 11 percent (atopic dermatitis/eczema).
Earlier this year, the Burt's Bees Sensitive skin care line was also awarded the National Eczema Association (NEA) Seal of Acceptance™, which maintains rigorous standards for approval
"We're pleased to see the data support the efficacy of Burt's Bees nature-based regimen, and even exceed the synthetic control regimen," said Delos Reyes. "People are increasingly curious about the ingredients they put on their skin, and interested in nature-based solutions to meet their skin care needs. With the clinical results and NEA Seal of Approval, we're pleased to offer patients with sensitive skin an effective nature-based regimen."
Pricing and availability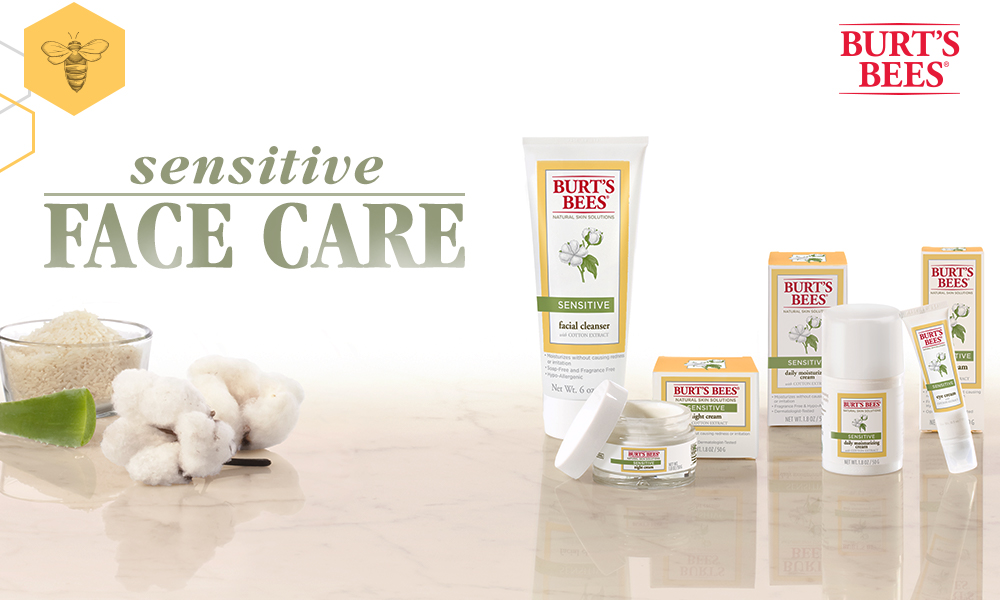 Starting with the iconic Burt's Bees Beeswax Lip Balm, a wide range of nature-based skin care, make up and lip care products are now available in stores including:
Moisturising Lip Balms (in 10 different exotic flavours); RM20.00
Glossy Lip Crayons (in six lush shades); RM77.00
Lipsticks (in 18 versatile shades); RM77.00
Tinted Lip Balms (in six floral-inspired shades); RM54.00
Intense Hydration Mask with Clary Sage; RM156.00
Soap Bark & Chamomile Deep Cleansing Cream; RM91.00
Sensitive Face Care Collection, which includes:

Sensitive Facial Cleanser; RM96.00
Sensitive Daily Moisturising Cream; RM127.00
Sensitive Eye Cream; RM127.00
Sensitive Night Cream; 127.00

Skin Nourishment Face Care Collection, which includes:

Gentle Foaming Cleanser; RM88.00
Day Lotion; RM133.00
Night Cream; RM140.00
Eye Cream; RM140.00

Brightening Face Care Collection, which includes:

Facial Cleanser; RM88.00
Refining Tonic; RM88.00
Moisturising Cream; RM168.00
Eye Cream; RM00
Burt's Bees natural personal care products are ideal for gifting for any holiday season or occasion.
To find out about the latest promotions available and for more information on Burt's Bees product range in Malaysia, please visit www.sephora.my.
For more information about Burt's Bees, please visit www.burtsbees.com.