MyGenius Kindergarten @ Kota Kemuning: A brilliant start enroute a Chinese Primary School Education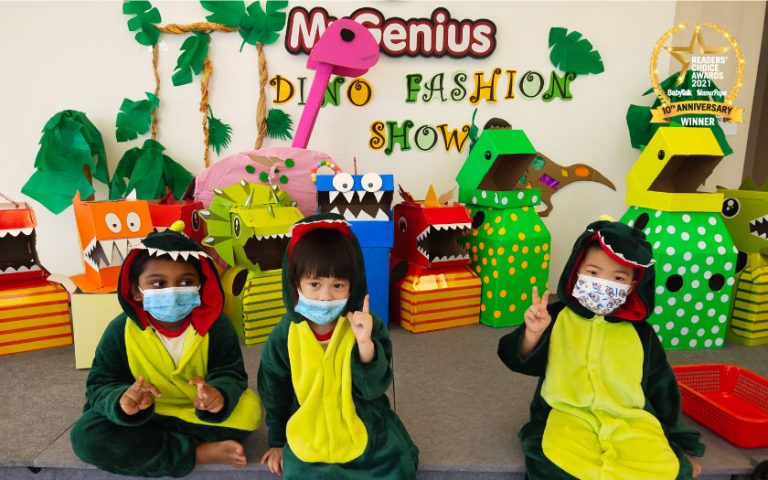 It's such a norm nowadays to hear of Malaysian parents of all races wanting to enrol their children into a Chinese primary school. However, it's also evident that it's not that easy to get into one. Forward thinking parents are turning to MyGenius Kindergarten, and in doing so, they are confident that their kids will have a better chance of entering into any Chinese primary school they wish to. Let's find out why!
It goes without saying that young, malleable minds pick things up quickly from their environment, including languages. Mandarin is the main medium of instruction at MyGenius Kindergarten, whereby children are exposed to a Mandarin speaking environment everyday, through formal and informal ways. Other than Mandarin subject, math and science classes are also conducted in Mandarin. Hence, more than 10 hours of lessons are conducted in Mandarin each week at MyGenius! With such a solid Mandarin foundation during their critical growing years, it was found that more than 98% of the students at MyGenius were able to hold a conversation in that language with ease. Plus, the graduates of MyGenius are able to recognise at least 500 Chinese characters by the time they enrol into primary school.
Who teaches these children, you may be wondering? The educators at MyGenius are made up of dedicated staff who not only possess strong Mandarin backgrounds, but they are passionate teachers as well. They are a team of graduate professionals who know the syllabus inside and out, and they know each student well too. They keep a close watch and carefully track their students' progress, while regularly updating parents on their children's development. Through the patience, caring and supportive attitude from all MyGenius teachers, parents can rest assured that there will be marked improvements in their child's Mandarin language, both written and spoken, and this is even for children who have zero Mandarin background!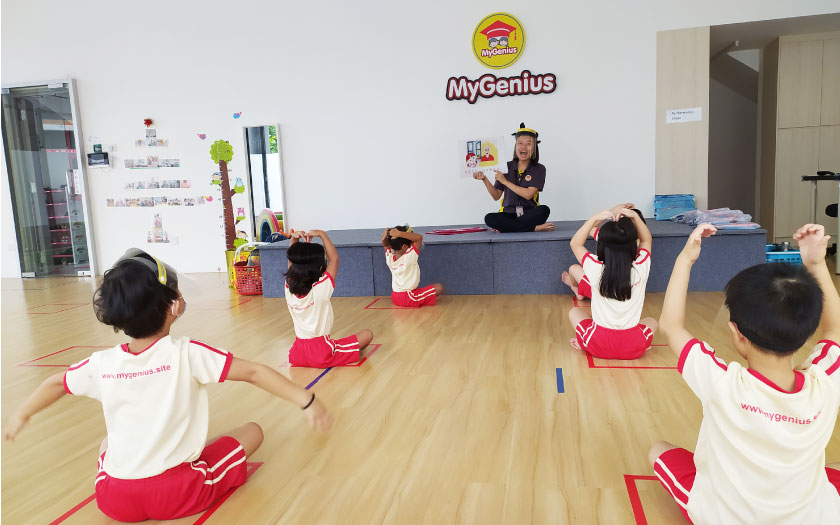 Whilst focusing and maintaining a strong, reliable Mandarin foundation for their students to pick up the language and be proficient in it, the MyGenius Creative Teaching offers its students a balanced education inclusive of everything else they need in preparation for their schooling journey ahead. There are 5 Key Focus areas of education at MyGenius that are said to be responsible for the brilliant outcomes of the bright, happy graduates of this outstanding kindergarten.
They are:
Trilingual Mastery. Children are exposed to the three main languages of our country, Mandarin, English, and Bahasa Malaysia. Other than reading and writing in these three languages, children will also tend to converse and think in these languages too. This gives them an advantageous edge in their lives from a very young age.
 Exploration and Experiential Learning. The award-winning kindergarten provides a space that simulates a formal classroom learning, with theme-based, explorative and experiential learning for subjects such as Math and Science. Children are offered both indoor and outdoor learning experiences in vibrant settings and top-notch facilities.
Moral and Character Building. Children are encouraged to show kindness, empathy and assertiveness with others via their communication and actions. MyGenius acknowledges that it takes patience and skills to teach these qualities to this age group and ensures that their teachers have what it takes for the task.
Social and Life Skills. Sharing, listening, following instructions, cooperating, showing kindness and gratitude are valuable social skills that are not inborn but need to be taught. Likewise, skills such as personal hygiene, toilet habits, keeping one's environment clean and tidy, and the list goes on; these life skills, when picked up at an early age, tend to stick to children for their lifetime. They are an integral part of the early childhood education experience at MyGenius.
Physical Development. Within their conducive and children-friendly space, MyGenius ensures that their little students have all the movement they need to keep their bodies and their minds active, healthy and thriving. Fine motor skills that are crucial for young children are develop here too.
Parents of students can always be proud of their children, knowing that the full-day kindergarten programme provides their children with self-esteem, social skills, politeness, and confidence in addition to academics.
Complete, balanced, and with an excellent reputation for preparing children for enrolment into any Chinese primary school of their choice, it's not hard to see why MyGenius is one of our country's top choice of kindergartens and a favourite among parents!
MyGenius has emerged as the winner in two categories in the recent BabyTalk Readers' Choice Awards 2021, namely Kindergarten (Cyberjaya), and Kindergarten (Kota Kemuning, Shah Alam).