Mommy Mansion Confinement Centre – The Ultimate Sanctuary for New Moms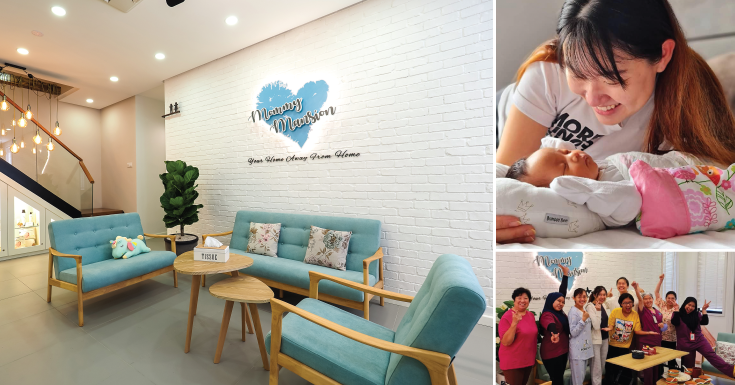 Every mother deserves to be pampered during her confinement period. At Mommy Mansion Confinement Centre, Klang, they pride themselves on providing top-notch care for both mothers and newborn babies. Mommy Mansion's dedication to excellence has earned them the prestigious BabyTalk MamaPapa Award as the Best Confinement Centre in Klang, Selangor for three consecutive years (2021-2023).
The founders of Mommy Mansion aim to provide comprehensive and professional postpartum care that goes above and beyond expectations. Their highly trained staff & service providers offer exceptional postpartum care including healthy confinement meals, traditional massage services, lactation consultation, and parenting sessions.
A Royal Treatment for Postpartum Moms
Mommy Mansion takes pride in providing meticulous confinement care for every postpartum mommy. The goal is to ensure that mommies can enjoy a rare confinement "staycation", feeling like queens. Mommy Mansion prioritises a comfortable and enjoyable environment for new moms. They offer a range of beautifully themed suites that provide a sense of luxury, familiarity and relaxation.
Their confinement meals are carefully prepared to be both nutritious and delicious, aiming to assist mothers in regaining their strength after giving birth. To further enhance the experience, a wide range of convenient facilities such as Wi-Fi, smart TVs, and closed-circuit television (CCTV) access are provided to enrich the confinement life of mothers so they can fully recover their mental and physical strength in a positive environment.
Mothers are also offered a range of activities that allow them to express themselves with other mothers of similar experiences. Alternatively, they can choose to enjoy quiet moments alone as well. With rejuvenation at the heart of Mommy Mansion, the experience is for all mothers to feel comfortable in a place just like home.
Understanding the importance of allowing moms to rejuvenate after childbirth, Mommy Mansion has provided postpartum mothers with a sense of comfort away from home, as can be attested by their many happy customers.
With a focus on meeting every aspect of a mother's recovery journey after childbirth, Mommy Mansion sets itself apart from other competitors in the industry. They believe every mother should have access to personalised care that ensures her physical and emotional well-being during this crucial time. Thanks to Mommy Mansion, new moms can enter their next chapter in life with confidence and joy.
Experience a 'Home Away From Home' confinement experience at Mommy Mansion Confinement Centre – where your comfort and satisfaction are their top priorities.
For more information, visit their website, Facebook, and Instagram.