Mindvalley Stamping its Mark in Malaysia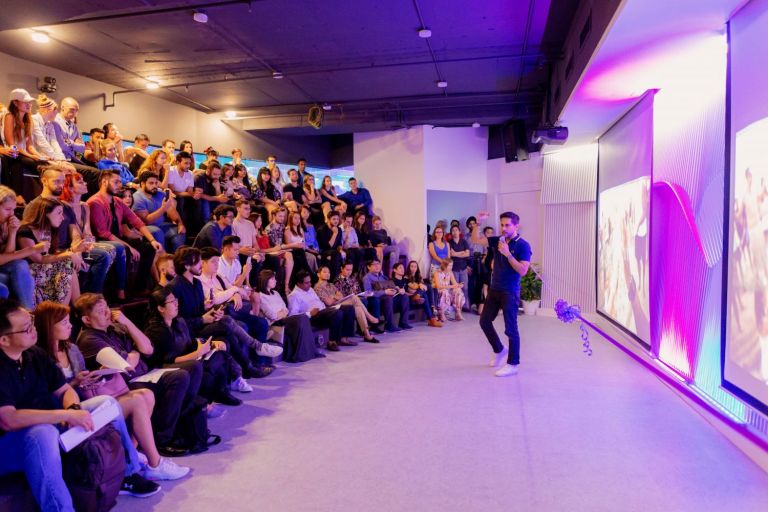 KUALA LUMPUR, 26 September 2019 – Homegrown personal growth education company Mindvalley launches its Hall of Awesomeness, a RM1.3 million state-of-the-art auditorium in Menara UOA, Bangsar in Kuala Lumpur.
The new auditorium has allowed agility in the workplace for more creativity and innovation that stimulate divergent levels of thinking, with Mindvalley striving to provide employees with the best working environment that is conducive to their needs. It was built with the purpose of sharing and celebrating company achievements, as well as for social gatherings within the company, and hosting tech and startup events.
The 150-capacity auditorium, which is fully equipped with cutting-edge sound system and live video streaming capabilities is the latest addition to Mindvalley's award-winning office in the heart of Kuala Lumpur.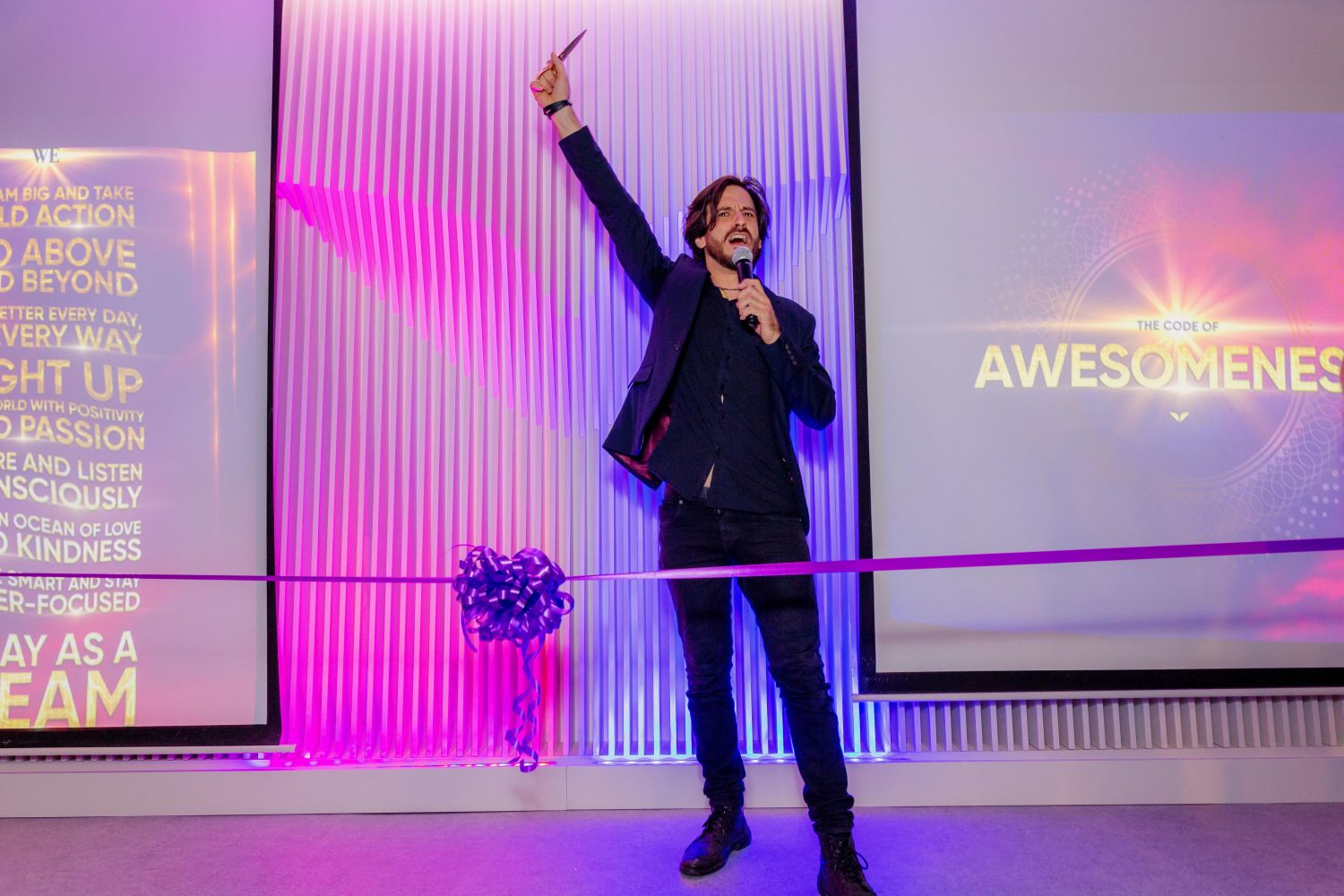 A Truly Inspiring Workspace
Mindvalley's most recent recognition is making it to Inc's World's 10 Most Beautiful Offices of 2019 and it has grew to become a company with more than 300 employees from over 59 different nations. The man behind it is Australian Workspace Experience Designer, Luke Anthony Myers, who has created a workplace experience unlike any other.
"More than 30% of usable space has been increased in the office by building split-level mezzanine platforms. The space was designed to reflect the company's values, beliefs and its diversity. With one of our core values being 'Happiness' is the new productivity, it's no surprise you'll see lots of bright colours and natural light incorporated into the spaces," said Luke.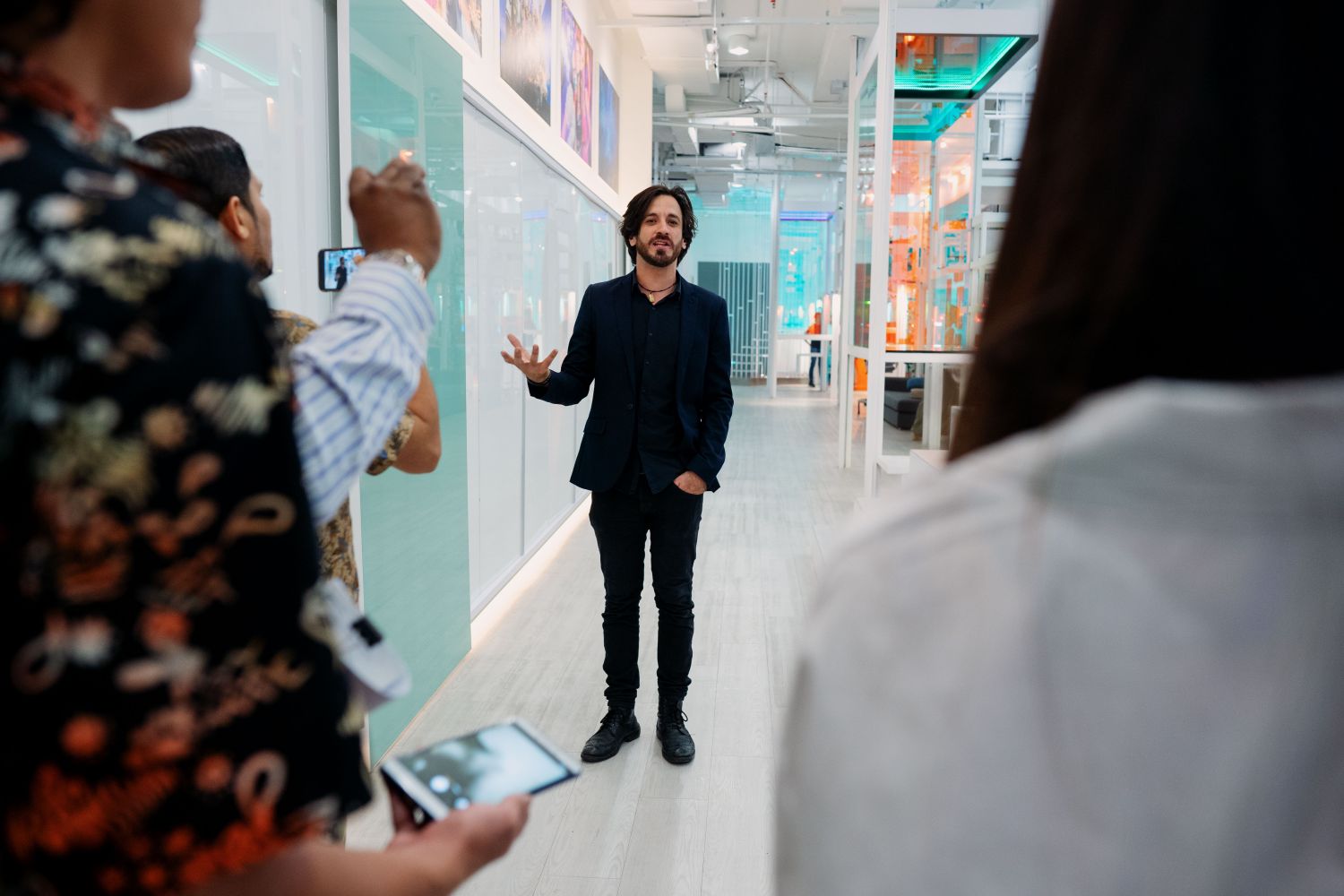 Transforming Lives
Established in 2003, Mindvalley has gained global recognition especially in the United States, for inspiring and transforming lives as it builds itself into the most innovative company in the field of transformational education. The brainchild of the company is Malaysian-born Vishen Lakhiani, who believes in raising human consciousness by evolving the way people learn, grow, work and co-create. His vision has led Mindvalley to inspire people through empowering every area of the human mind, body and spirit, focusing on what is not taught through the traditional education system. Mindvalley is the world's largest online personal growth platform with over 10 million members worldwide.
"The key to being extraordinary is knowing what rules to follow and what rules to break," said Vishen Lakhiani, Founder & Chief Executive Officer of Mindvalley.
Written by him, The Code of the Extraordinary Mind, made the New York Times Business Best Sellers List in 2016, and has hit the coveted #1 spot on Amazon for five times in 2017. Citing the book, U.S. Tennis Open 2019 winner Bianca Andreescu is a shining example of how personal growth can help empower and shape not just  mindsets, but athletic victories. With Vishen's drive, Mindvalley is getting closer to its mission: to touch 1 billion lives by 2038.
Mindvalley's plans for expansion in Malaysia include collaborating with local companies as well as government agencies and aim to increase their performance in key areas of life such as productivity, career, relationships, parenting, mind & spirit, health & fitness and more. Besides that, Mindvalley has been nurturing and contributing to the local talent pool with a heavy focus on technology through its learning experiences, events and programmes.