MILO® UHT Bento Box Workshop packs nutrition, energy for champions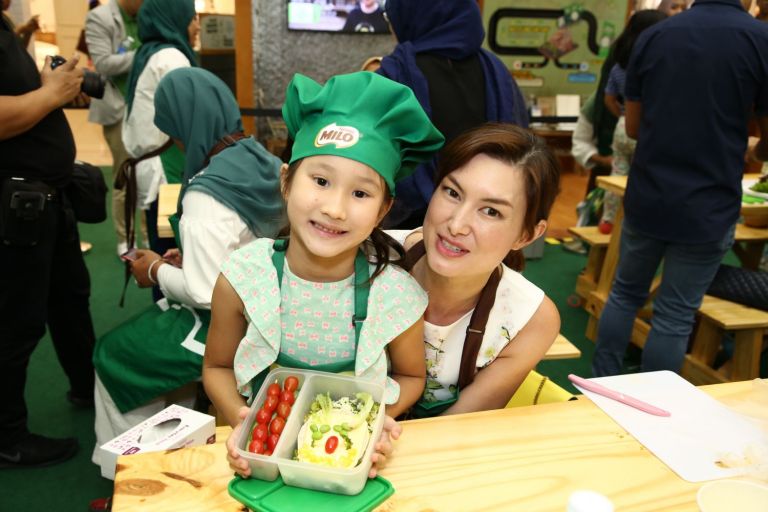 PETALING JAYA, 5 January 2019: MILO® recently came to the aid of parents preparing to send their kids back to school, through the 'Pack in the Energy for Champions: Bento Box Workshop'. Now in its third year running, the workshop taught parents tips on packing balanced meals which were full of energy for their primary school going children. The workshop was held as part of a three-day on-ground activation for MILO® UHT at 1Utama, Bandar Utama to usher in the new school year.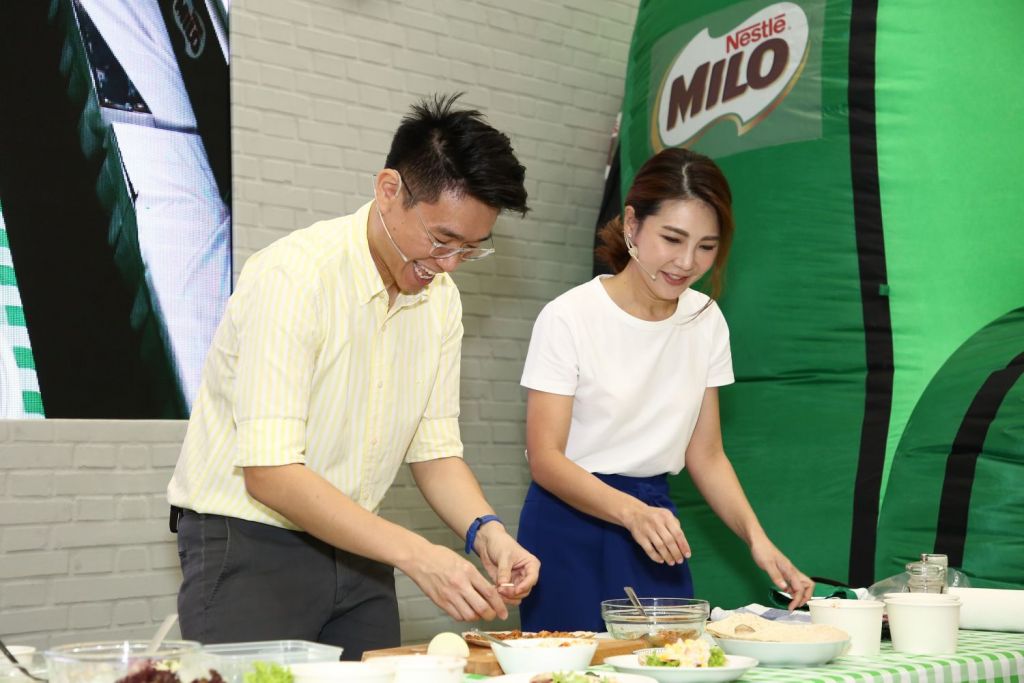 "We are on a mission to help parents ensure that their children receive proper nutrition that not only benefits their mental and physical developments but also meets their daily energy needs. Making a conscious effort to pack balanced, nutritious meals into a recess box for your children before they leave home helps them acquire better consumption choices out of home and reinforces healthy eating habits," said Angeline Lim, Consumer Marketing Manager – MILO®, Nestlé Ready-to-Drink Business Unit, Nestlé (Malaysia) Berhad.
During the workshop, MILO® also took the opportunity to enlighten parents on a little known fact – that children require more energy throughout the day than expected, which impacts their dietary intake. For instance, many parents are not aware that an average primary school going child uses up to 1,500kcal a day – the same amount of energy to run half a marathon or swim 50 laps in a pool!
"Our children's day is much bigger than we think. Research has shown that approximately 80% of energy stores are lost overnight1. It is therefore important for parents to help their children start their day right and stay energised in school. As an advocate for healthy eating, we share with parents the importance of packing a wholesome, balanced home-prepared meal that will replenish the energy and nutrients for their children to take on a challenging school day," she added.
The workshop featured Georgen Thye, dietitian and founder of Georgen Cooking who highlighted the dietary needs of a growing child and pointers for preparing a balanced home- prepared recess box based on the Malaysian Healthy Plate model of "Quarter-Quarter-Half", dividing portions of a meal to a quarter for protein, a quarter for carbohydrates and a half for vegetables and fruits. He emphasised the effect of skipping breakfast that could cause children to experience a dip in energy levels.
"As the first meal of the day, the importance of breakfast cannot be overstated. One out of three school children has lower levels of physical activity when they skip breakfast2. To help children stay focused and pay attention to classroom lessons and extracurricular activities, it is important that parents provide a balanced and healthy breakfast. A home-packed meal also helps children fill the energy gap, especially one that is made up of nutrient-dense foods like whole grains, vegetables and fruits, lean meat, legumes, nuts and seeds," explained Thye.
He joined Lee Samantha, food artist renowned for her whimsical, colourful and unique creations in a demonstration on simple and quick recipes for healthy meals to pack for school.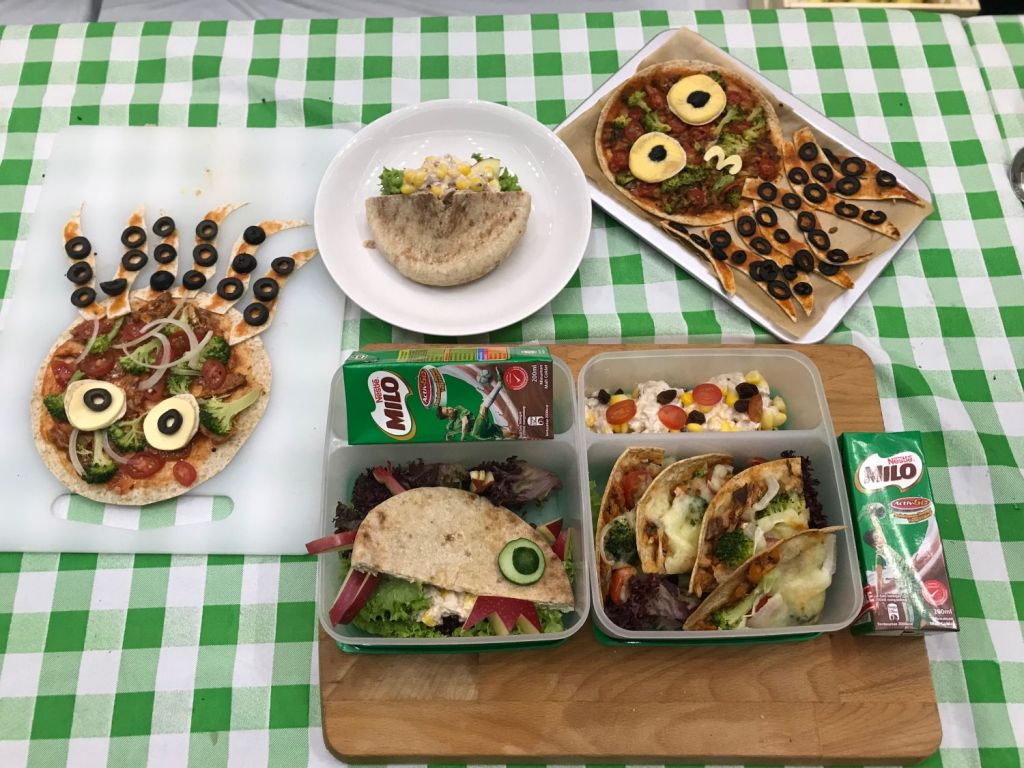 Using everyday tools and fresh, healthy ingredients – with a dose of imagination – Lee shared useful tips on making simple decorations from food cut-outs to spruce up the bento box that will make kids look forward to their recess meals.
"Packing foods for school is a fun and meaningful way for parents to strengthen the bond with their children and educate them about food and nutrition. It also gives them a peace of mind knowing that their children are eating nutritious, home-prepared meals to help them perform better in school. As a mother myself, styling food is about making wholesome, balanced meals fun for my two girls to enjoy – not to mention, an excellent way to reduce food waste as I believe in using as many parts as possible in my decorations," she remarked.
Easy and convenient to pair with wholesome and balanced home-packed meals, MILO® UHT helps time-pressed parents to ensure that their children are getting adequate amount of energy to get through their day. MILO® UHT contains ACTIV-GO®, a unique combination of PROTOMALTTM, essential vitamins and minerals for efficient energy release from food. The nutritious beverage also contains calcium and Vitamin D to help maintain stronger bones and teeth. Children who consume malted drinks have higher micronutrient intakes and are more likely to meet the Recommended Nutrient Intake (RNI) for calcium, phosphorus and B vitamins3.
MILO® UHT comes in convenient single serve packs of 125ml, 200ml and in a multi serve pack of 1L. It is available in all convenient stores, mini markets, supermarkets and hypermarkets. For more information, visit www.milo.com.my.
Pack a MILO® UHT in your child's bag pack for the energy they need to take on the day!
1 Jeukendrup, A.E.; Gleeson, M. Sport Nutrition: An Introduction to Energy Production and Performance; Human Kinetics: Leeds, UK, 2010; pp. 124–125. 2 Nutrition Society of Malaysia; MyBreakfast Study, 2013.