Meet Your Neck's Best Personal Trainer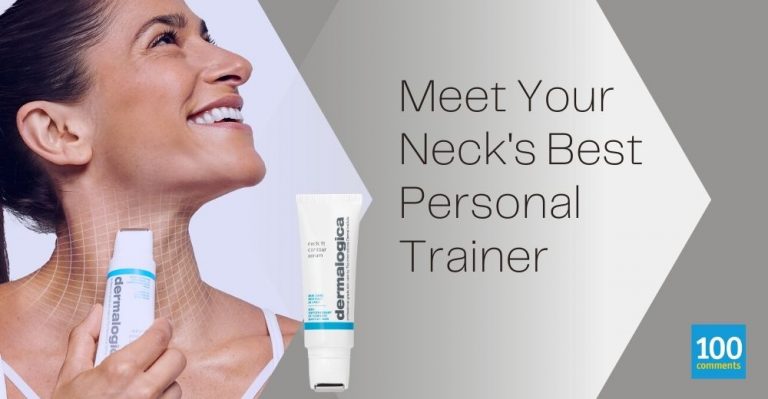 No matter how healthy your face looks, your neckline can tell a different story. That's because neck skin is thin, delicate, and more vulnerable to sun damage, photosensitization from fragrances, and the wrinkle-deepening motion of looking down at your devices. It also loses strength and flexibility with age while neck muscles weaken underneath. These factors can exacerbate the appearance of lines, creases and sagging.
Enter Neck Fit Contour Serum, your neck's best personal trainer. This lightweight, roll-on serum immediately tightens skin, and tones it over time, for a more visibly lifted and sculpted appearance.
Immediately Tightens Skin with Flex Lift Contour Technology
Neck Fit Contour Serum takes on wrinkles and creases with high-performance Flex Lift Contour Technology, which acts like invisible mesh to provide a visible lifting and tightening effect. It also smoothes fine lines and helps protect skin against pollution, which can lead to premature signs of skin aging.
Tones Skin Over Time with Plant-Based Science
Rye Seed Extract works with a novel Palmitoyl Tripeptide-42 and Rambutan Extract to deliver Retinol-like results, visibly smoothing, firming and toning skin. A Resurrection Plant-inspired polysaccharide helps strengthen skin's moisture barrier for a smooth, even appearance. Griffonia Seed Extract provides antioxidant defense to help safeguard results against free radicals.
Choose Your Neck's Best Workout
Neck Fit Contour Serum comes with personalized neck workouts to help sculpt your neck's appearance from both the inside and the outside. While Neck Fit Contour Serum trains your skin to look tighter and more toned, you can train your neck muscles to appear longer, leaner and more contoured – complete with guidance from a Dermalogica skin therapist. To get your personalized workout routine, visit www.neckfitcontour.com.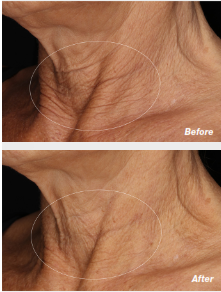 *Clinical test, 31 subjects, 2 applications/day, 12 weeks. Results may vary.
How to Use:
Turn applicator ON. Tilt chin up and roll applicator over entire neck, from the décolleté up to the jawline. Gently squeeze tube to dispense a thin layer of serum while rolling. Return the applicator to the OFF position and continue rolling it in an upward motion over skin to massage in the serum. Keep chin up until serum dries. Then apply your recommended Dermalogica moisturizer, if needed. Use this serum morning and night.
Watch the full video here: https://www.youtube.com/watch?v=y0TuHnnJdao
Availability:
The NEW Neck Fit Contour Serum, 50mL retails at RM398 and is available from 1 February 2021 at authorised Dermalogica skin care centres nationwide by Esthetics International Group Berhad.