Meet the Roomba® j7+, The Only Robot Vacuum That Avoids Pet Messes, Cords and Obstacles on Your Floor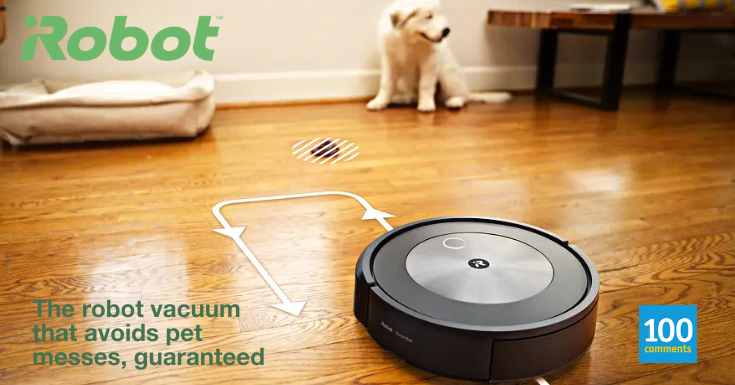 Pet owners know the joy of having a furry friend—and the frustration that comes with it, especially when their pets accidentally leave droppings on the floor. If you own pets, you'd probably cringe at the thought of coming home expecting a clean home thanks to your robot vacuum, only to find that it has smeared poop all over the living room!
Imagine the hassle of having to clear the mess manually using wet wipes, towels or rags. The robot vacuum, which was supposed to make your life easier, has instead created more problems for you – an extremely frustrating experience indeed.
Thankfully, with the Roomba® j7+ robot vacuum, such pooptastrophies are a thing of the past. Yes, it can cleverly avoid pet messes and do a whole lot more than other robot vacuums. Read on to see if this awesome robot vacuum is right for your home!
It avoids messy obstacles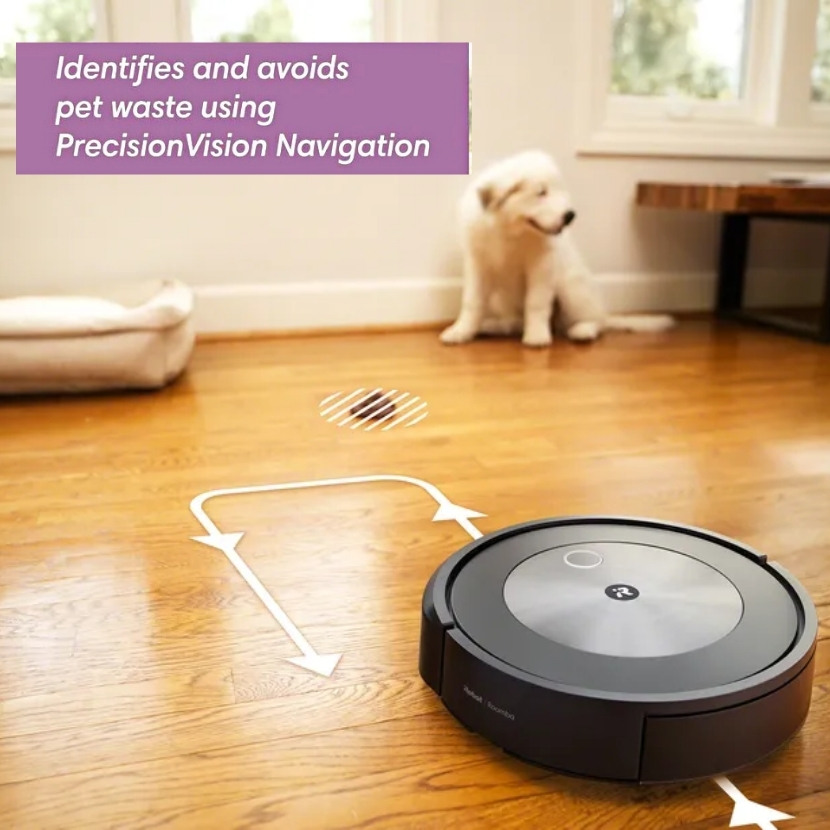 The Roomba® j7+ cleverly detects and avoids pet droppings for catastrophe-free cleaning
The Roomba® j7+ uses PrecisionVision Navigation to identify and avoid obstacles like cords and certain obstacles like socks or shoes with laces. This technology gives it a deep understanding of your home environment, recognising objects to improve navigation.
It is tough on dirtier spots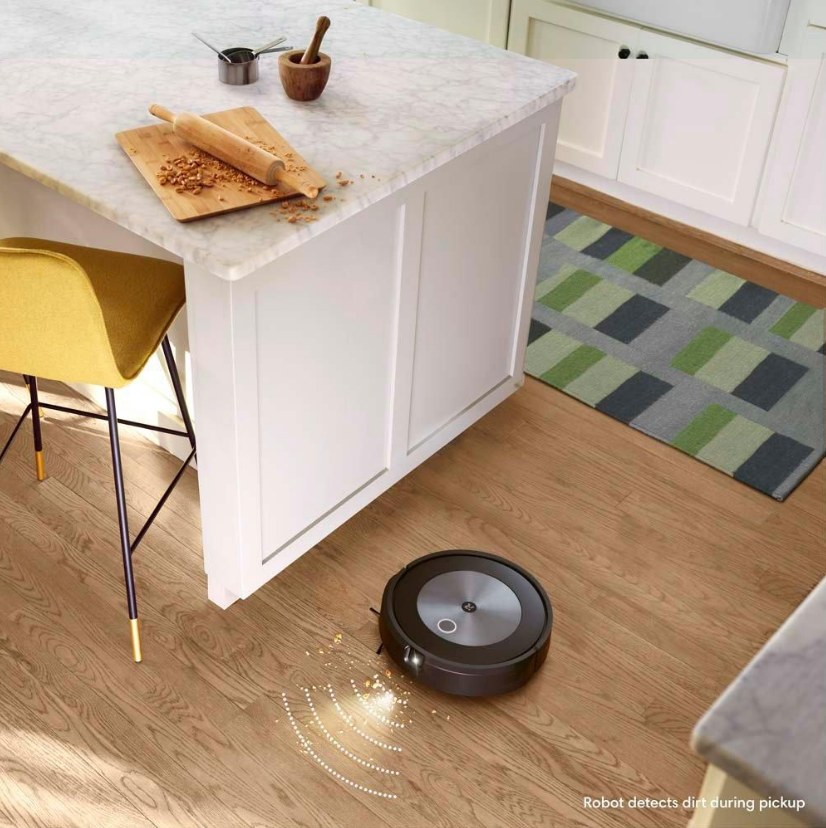 The Roomba® j7+ can focus on dirtier spots in your home and clean them thoroughly
The Roomba® j7+ robot vacuum recognises the dirtier areas of your home thanks to its patented Dirt Detect™ Technology. This helps guide it to clean certain spots more thoroughly, such as high-traffic areas in your home.
It can be directed to clean or avoid a specific spot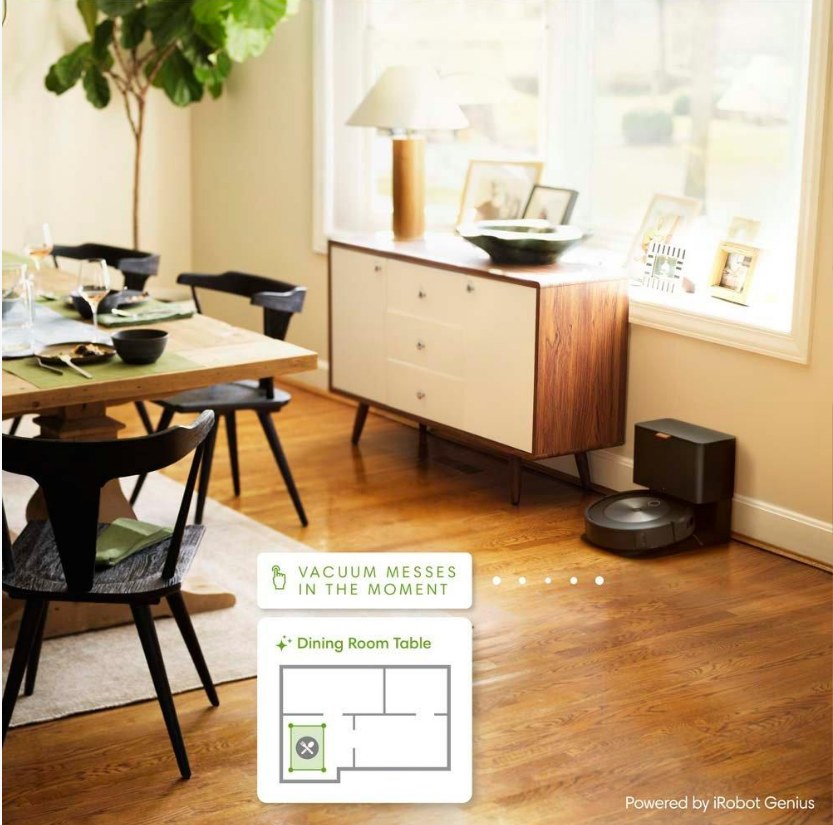 The Roomba® j7+ can be directed to clean a specific spot
It comes equipped with Imprint™ Smart Mapping, which enables specific room and targeted area cleaning. So, instead of just cleaning the entire level or single room, you can also direct your Roomba robot vacuum to clean a specific spot, like in front of the kitchen counter, so it can clean messes as they happen. You can also map certain areas where you don't want your robot to clean e.g., fragile home decor vases or your pet food bowls with the Keep Out Zones feature. Say goodbye to the hassle of picking up knick-knacks every time before you clean!
It comes with not one, but two bristle brushes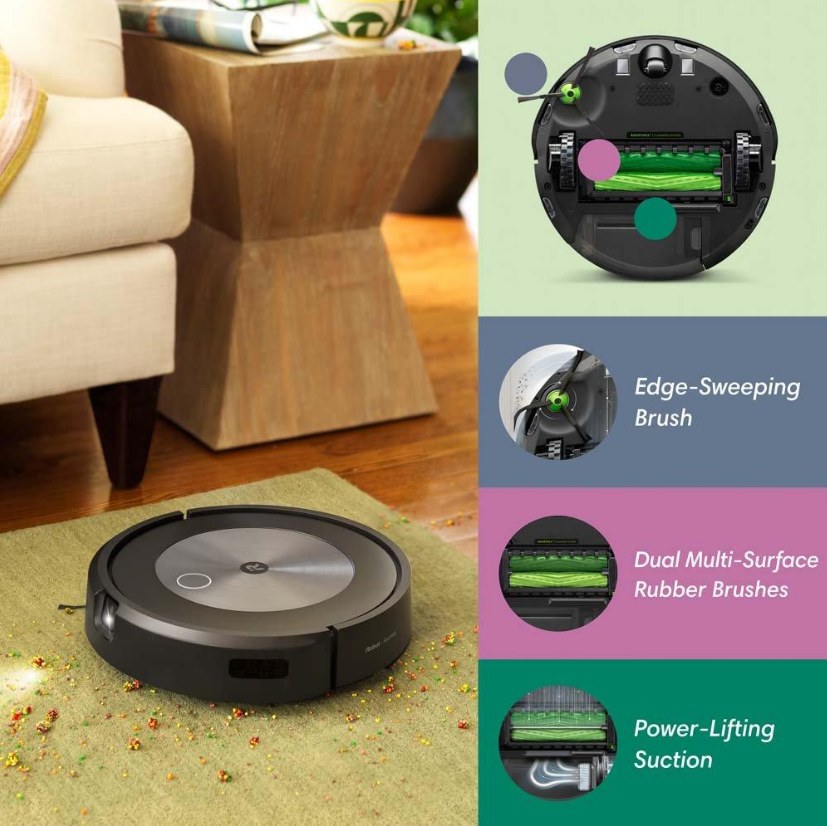 The Roomba® j7+ has a powerful 3-Stage Cleaning System that can handle any dirt and debris it encounters
Its dual multi-surface rubber brushes can effortlessly pick up pet hair without getting tangled. This makes the Roomba® j7+ suitable for different floor types, including hard floors and carpets. The counter-rotating brushes work in perfect synchrony, with one loosening and the other lifting. Its Edge-Sweeping brush at the side of the Roomba® j7+ cleans hard-to-reach edges and corners, ensuring a thorough clean.
It is part of the Roomba® robot vacuum family
Roomba® robot vacuums are renowned for being one of the smartest and technologically-advanced robot vacuums on the market. They work really well to thoroughly clean the house with their power-lifting suction. Roomba® j7+ is designed with a three-stage cleaning system and suction power that is 10 times stronger than its predecessor, the Roomba® 600.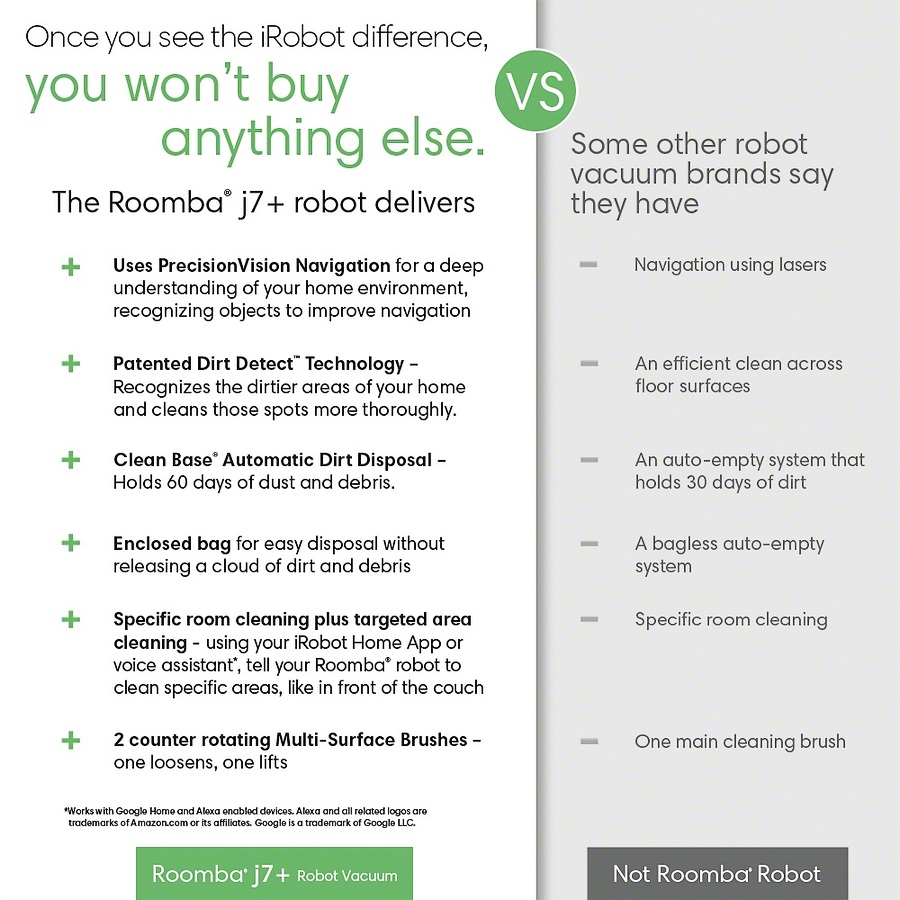 See the iRobot difference
It helps you forget about vacuuming for months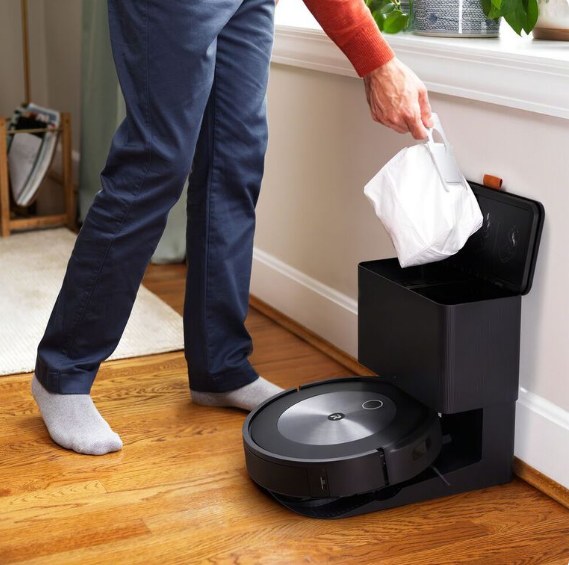 It automatically empties its bin into an enclosed bag, which holds up to 60 days of dirt
Its Clean Base™ Automatic Dirt Disposal automatically empties its bin into an enclosed bag for up to 60 days. This means that it can hold up 60 days' worth of dust and debris. It also comes with an AllergenLock™ bag for easy disposal without releasing a cloud of dirt and debris and captures 99% of pollen and mould. You'll forget about vacuuming for months while living in a dust-free home every day.
It knows how to resume cleaning after a charging break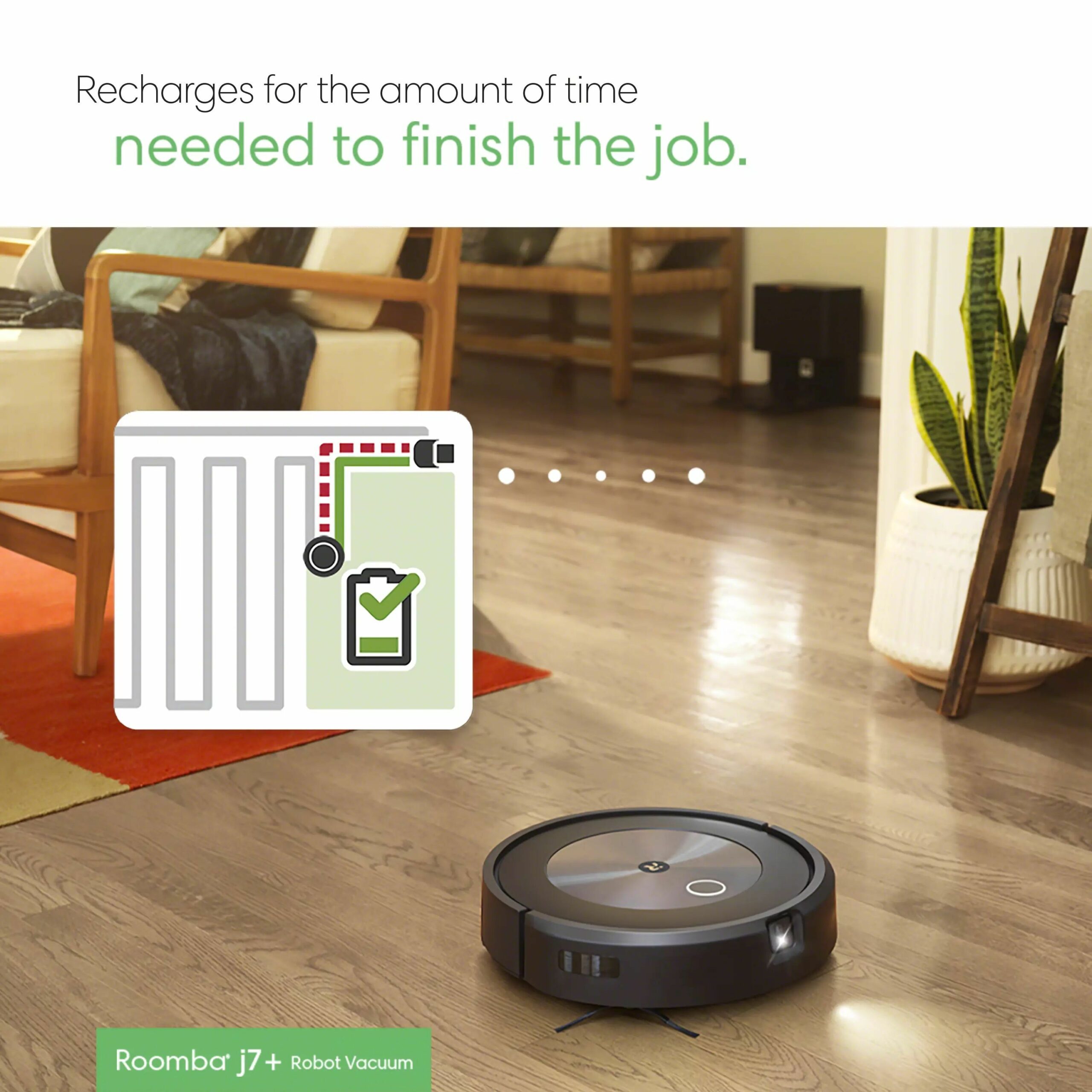 It knows how to resume its task after it recharges itself
Its Smart Charge and Resume feature lets it know how long it needs to recharge to finish cleaning and then resumes cleaning right where it left off. It also works with Google Home and Alexa-enabled devices. Just tell the j7+ to clean a dirty area right away using the voice assistant, and you're done.
Best of all, Roomba® robot vacuums require very little maintenance. Your only task is to periodically replace the bag or empty the container—or every 60 days in the case of Roomba® j7+.
And, if you own the Braava jet™ m6 robot mop, you'll be glad to know that it syncs seamlessly with the Roomba® j7+. This means that after it finishes vacuuming, the Roomba j7+ is can instruct the Braava jet to start mopping. Vacuuming and mopping your house has never been so effortless!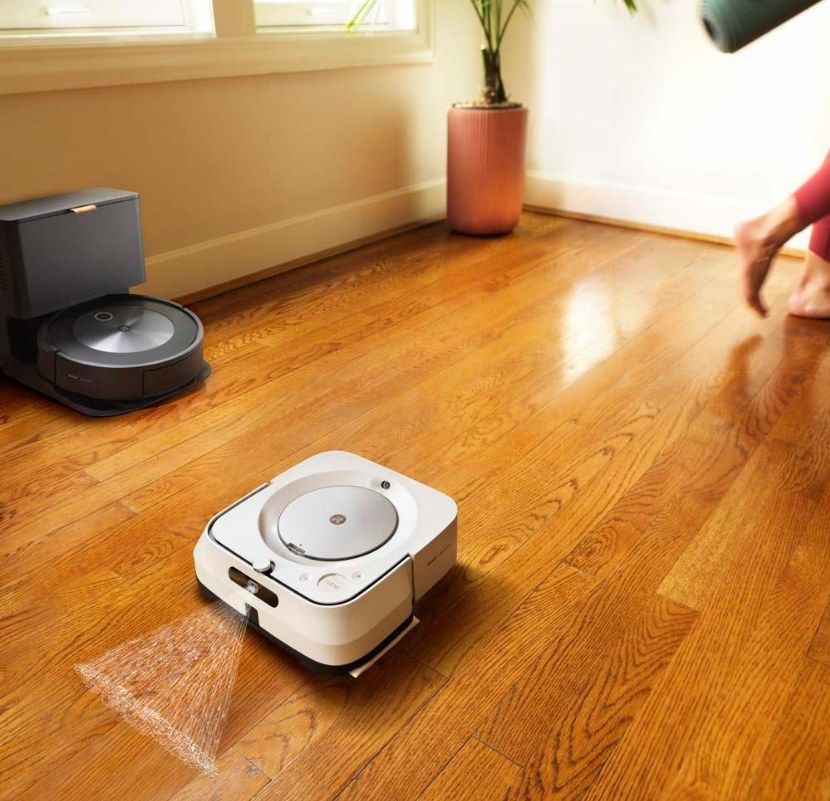 The Roomba® j7+ syncs seamlessly with the Braava jet™ m6 robot mop to instruct the latter to begin mopping after the vacuuming is done
So, if you are looking for an easier way to keep your floors clean, make sure you check out Roomba® j7+! It truly is the smartest way to keep floors clean, whether you have pets or not. For more information, visit their website, Facebook and Instagram pages.
If you love it, leave a review here.