Medklinn partners Ace Hardware in Indonesia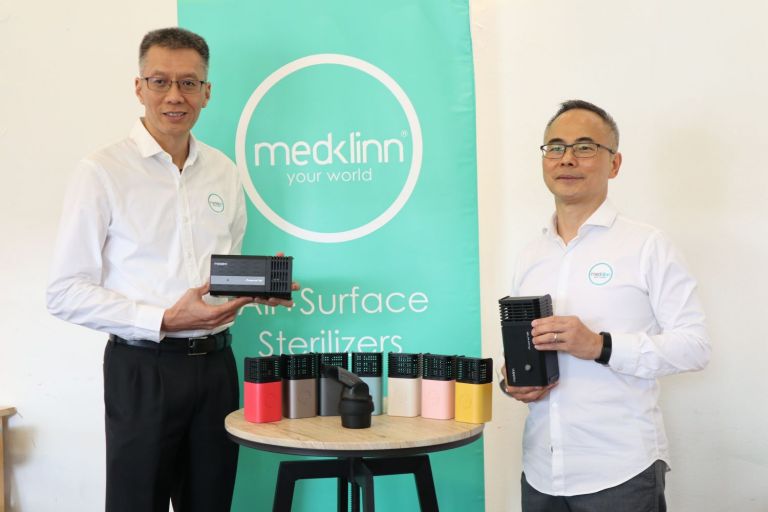 KUALA LUMPUR, 13 November 2018: Medklinn International Sdn Bhd today announced that it has signed a dealership agreement with PT ACE Hardware Indonesia Tbk (ACES) to market its air and surface sterilizers in 170 stores throughout Indonesia.
With this move, Medklinn has entered the lucrative Indonesian consumer market after having served institutional and commercial customers there for the past two years.
ACES operates the ACE Hardware brand which is the largest modern network in the retail home improvement and lifestyle business in Indonesia under franchise from the US-based ACE Hardware Corporation.
With this collaboration, Medklinn, the company that creates healthier living spaces by sterilizing air and surfaces now has a consumer presence in Malaysia, Singapore and Indonesia.
Medklinn Managing Director Peter Tham said it has always been part of the group's vision to go regional for both commercial and consumer segments. Medklinn already has commercial customers in Malaysia, Indonesia, Singapore, Philippines, Vietnam, Thailand and Myanmar.
"We are happy to be able to work with such a renowned brand and credible partner to serve Indonesian retail consumers. In Indonesia, we already serve commercial clients in the hospitality sector," said Tham.
"We see great potential in the Indonesian market. Not only due to the fact that it has a population of more than 260 million, but also because Indonesia has much in common with Malaysia, in terms of climate and culture. Therefore, we know that Medklinn is a viable solution that will greatly benefit everyone in Indonesia," he added.
"Ace Hardware Indonesia customers can now benefit from Medklinn's unique air & surface sterilizing technology whether at home, in the office or in their car. We're happy that Medklinn will be able to help Indonesians get better indoor air quality wherever they are and wherever they go.
"Our Cerafusion® technology enables our Medklinn range to offer a fuss-free solution to cleaner, fresher indoor air and thoroughly sterilised surfaces. Now with Medklinn, we can stop compromising and start sterilizing," he quipped.
In a message for the occasion, Merchandising Director of ACES, Tarisa Widya Krisnadi, said ACES realised its consumers needed an effective and efficient solution to indoor air quality and was happy to team up with Medklinn to offer a selected range.
"As the destination for home improvement and lifestyle needs, ACES offers thousands of products. This collaboration with Medklinn's patented technology is expected to complete the collection of air purifier at ACES. Now customers can enjoy better indoor air quality while also sterilizing surfaces which is a unique two-in-one proposition" she said.
"Better still, no periodic cleaning is needed at all. All our customers have to do is change a cartridge annually and they can get the cartridges from the same ACES stores throughout Indonesia," she added.
Medklinn units are being supplied into stores immediately and will gradually be available in all 170 by the end of this month.
The launch prices of Medklinn units are IDR 1,799,000 for Asens+ 20 and IDR 2,229,000 for Asens+ 40. The in-car units are priced at IDR 1,299,000 for Autoplus while the Autoplus Dockings are sold at IDR 499,000. Cartridges for the Asens+ range will be priced at IDR 500,000 and the Autoplus range at IDR 300,000.