Medicas Genomics DNA Test for Mothers: Be your best for the love of your family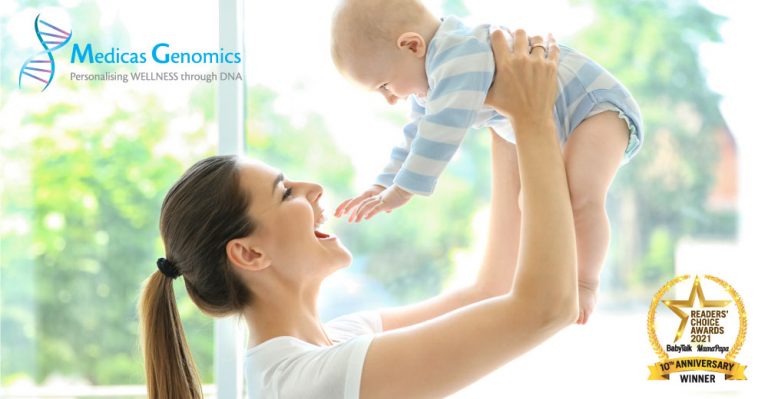 As a mother, what does health care mean to you? How far would you go to ensure your good health as well as the health of your loved one? If you truly believe that prevention is better than cure, and would like to know how DNA testing can be of great help to you and your child, this article is for you.
Can you imagine the level of relief you would have if you could make informed choices on health care actions for yourself as well as for your child based on genetics? Yes, we're talking about DNA testing and the answers they can provide for us.
These days, DNA testing is no longer something new, and it is actually quite accessible to us all. But wait, you need to know that they are not all the same. If you are thinking of investing in a DNA testing service/kit, shouldn't you consider a reputable and reliable one? Well, we certainly think so!
Speaking of DNA testing Medicas Genomics bagged two awards in DNA testing categories, in the 2021 BabyTalk Readers' Choice Awards, and you're about to find out why.
DNA testing for moms: Why you should you look no further than Medicas Genomics
When you are seeking to reveal important genetic information, you do not want any compromises. Medicas Genomics, first and foremost, comes well-accredited by the College of American Pathologist (CAP), Illumina Propel, and the Singapore Ministry of Health, and therein, eliminates any concern one might have on its reliability. Furthermore, the acclaimed DNA testing company uses a state-of-the-art genetic technology called Microarray, making it possible to attain results from multiple gene expressions from a single trait.
Test options: What would you like to know, Mommy?
Medicas Genomics offers a selection of different tests, so it would be good to know what you want.  Nevertheless, there are three kinds of tests which might interest all mothers out there. They are MediEssential, MediChild, and MediHealth.
MediEssential
Consisting of Nutrition, Fitness and Derma tests, MediEssential is a DNA test that can look into 55 traits in total using 1260 genes. The Nutrition tests, for example, will reveal, advise, and help address nutritional deficiencies, food allergies and sensitivities. The Fitness test reveals important information to help you with your weight management, injury risks, muscle properties and much more, allowing you to be at your fittest! A fit mom, is after all, a healthy, happy mom, wouldn't you agree? And then, there is the Derma Test, which allows you to understand what your skin needs (and what to avoid!) so that a younger, more youthful appearance will no longer seem unattainable.
All-in-all, MediEssential helps mothers to make informed choices in all the aforementioned areas so that they can live their best lives with their families. They will be better equipped to really look after themselves due to knowing their personal genetic makeup and also knowing the right actions to take. Believe us, nothing beats the advantage of knowing exactly what will work for your diet, your fitness as well as your skincare, to the point of your efforts paying off all the time.
MediChild
Could your child be having a hidden talent that may go undiscovered? Could there be a predisposition in your child that you know nothing about? What can you do to bring out the best in your child? Here's a test that can answer all those questions and so much more! Ii is the MediChild from Medicas Genomics and it looks into 34 traits using 1720 genes related to his or her personality, temperament, weaknesses, strengths, talent, as well as their health and diet aspects!
Now, imagine being in the position to make the best parenting choices ever, and also knowing the best actions to take all the time. MediChild helps mothers uncover everything they need to know about their children that otherwise might go unnoticed. The difference this makes in the life of children and their families cannot be overemphasized. With time and resources saved, and you knowing exactly what to do to help your child thrive, wouldn't that make you feel like a supermom indeed?
MediHealth
Having to deal with allergies can take a toll on one's quality of life. Certain allergies can even be-life-be threatening too. But what if you knew beforehand, the kind of allergies your child as well as you are predisposed to, and what are the possible causes for reaction. This is where the MediHealth test comes in. Think about it, wouldn't life be so much better lived if you knew exactly what to avoid and hence prevent unwanted incidents?  MediHealth, which looks into 22 traits from 1366 genes, will be particularly useful for children, taking into consideration that as they grow up, they will be exposed to more and more substances which may be potential allergens.
Regardless if you yourself have a family history of allergies, you can't deny that this is one test that will be immensely useful to prevent the unwanted in your lives.
Medicas Genomic: Why go for anything less
Mothers will always have their plates full in terms of responsibilities, and it makes a world of difference to be able to be at their best health. It doesn't just affect them, but their families as well.
The DNA tests from Medicas Genomics allow mothers to take the initiative to prepare and plan beforehand for the best outcomes for their children as well as for themselves. They will be better equipped to make the best decisions in important areas such as health (diet, nutrition, fitness, etc) and lifestyle (hobbies, hidden talents and potentials, etc) and of course, make the best choices in education for their children too, based on the DNA results of their strengths, weaknesses, habits, and much, much more!
The databases, made up of Asian and Caucasian references, are constantly being updated, and this plays a part in precise assessment of each DNA result. And one does not have to wait forever either, so to speak, for the turnaround time is exceptionally short – just three weeks and the results will be in your hands!
In case you're wondering, you need not crack your head trying to figure out fancy jargon or complicated readings, for the results delivered are all user-friendly. They are also available in various languages for your convenience and ease of use.
To top it all off, let's not forget about the actionable recommendations, written by experts. Medicas Genomics goes the extra mile by providing personalized solutions for skin health and nutrition, with products made based on our DNA, using ingredients that are all customized to address genetic risks and lifestyle needs.  This leads to tangible results due to the high accuracy of 99% of your specific and unique needs. Plus, they come with endorsement from the professionals.
Medicas Genomics bagged the award for the category of DNA Test For Mothers in the 2021 BayTalk Readers' Choice Awards.
For more information, please visit their website,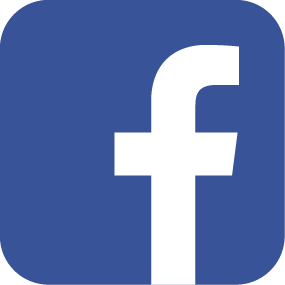 Facebook page and 
 Instagram page.