Medela Freestyle Flex: Double Electric Breast Pump to Fit Into Your Lifestyle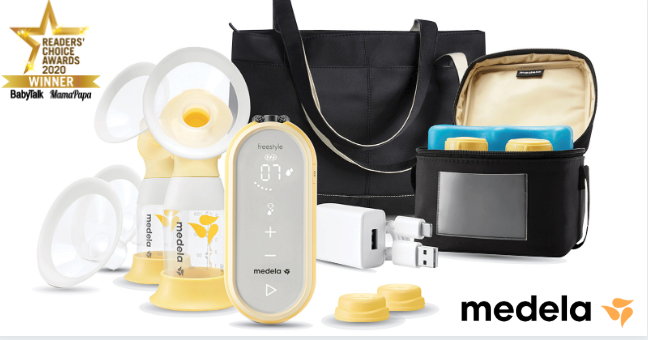 Breast pumps are a busy new mom's best friend. They are especially useful when she has to get back to work or be out and about but still wants to breastfeed her baby. Expressing one's milk need not be a hassle, and it is worth considering the type of breast pump that would best fit your lifestyle.
For moms who do not wish to pump regularly — just when they are out for a night or two in the week — a single or manual pumping breast pump will suit their needs well. But for those who are working in the office or want to exclusively pump their milk for a variety of reasons, then a good double breast pump would fit the bill.
Double pumping ensures that breast milk will be pumped faster. You can expect to save up to two hours per day with a double pump compared to a single breast pump if you pump each breast for 15 minutes at a time, eight times a day.
Compact and Discreet
The Medela Freestyle Flex™ double breast pump will ensure a smooth and pleasant experience for new moms. Like what its name promises, Freestyle Flex™ is a breast pump designed to fit into your lifestyle. With its diminutive size and weighing less than 300g, Freestyle Flex™ can easily fit into your bag or pocket, making it easy to pump on-the-go. It also has a built-in USB rechargeable battery for moms to express anywhere without having to search for an outlet.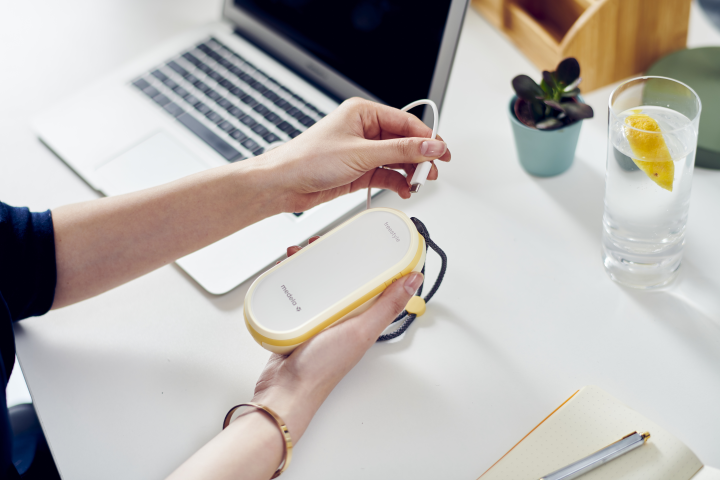 Not to mention that it is extremely quiet too. Your partner and your colleagues may not even notice that you are pumping, which is great news when you wish to pump discreetly.
The electric breast pump's illuminated digital control panel allows you to start or pause pumping, as well as customise your expression modes and vacuum levels. Activating the Delay start function via the panel gives you ten seconds before Freestyle Flex™ starts, gives you time to put breast shields in place without needing to rush. The Medela PersonalFit Flex™ breast shields that it comes with can be adapted to fit your breast shape for individual comfort and have been clinically proven to increase milk flow by over 11.8%.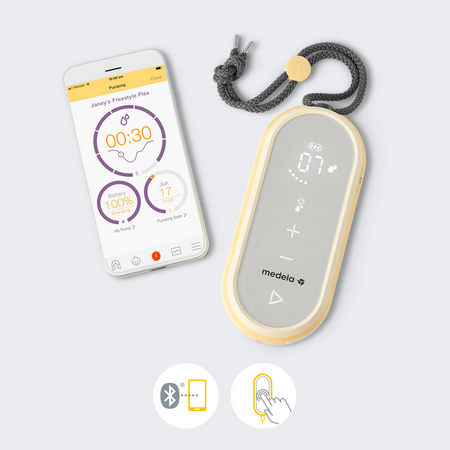 Freestyle Flex™ has overflow protection, which helps prevent your breast milk from entering the tubing or motor during pumping. It also comes with a full support kit including a carry bag and a cooler bag to help keep breast milk fresh if you are pumping away from home. You can also track your pumping progress thanks to its connectivity to the free MyMedela app, which also offers a wealth of information to support your breastfeeding journey.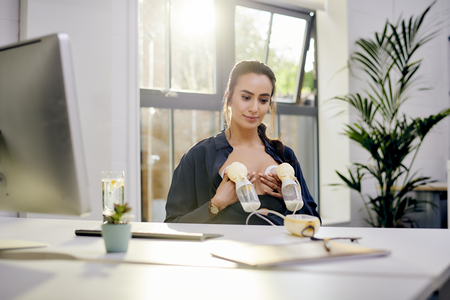 Freestyle Flex™ uses the 2-Phase Expression® technology that mimics your baby's sucking rhythm, resulting in 18% more milk on average, compared to single pumping. Here is the summary of the benefits of double pumping with Medela's 2-Phase Expression® technology: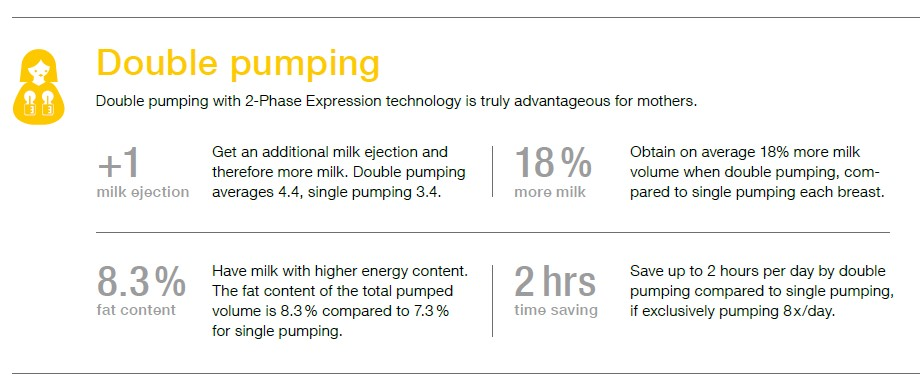 Freestyle Flex™ has recently won the BabyTalk Reader's Choice Awards as the Best Double Electric Breast Pumps.
For more information, visit their website at www.medelabreastfeeding.asia/my, www.facebook.com/medelamalaysia (Facebook) and www.instagram.com/medela_my (Instagram).