Malaysia's First Edutainment Learning Experience Education Group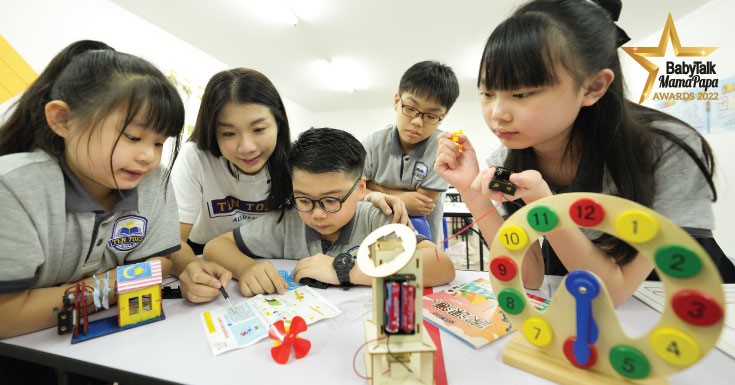 As Malaysia's First Edutainment Learning Experience Education Group, Ten Toes Academy's goal is to provide the best innovative, age-appropriate, and child-centred teaching practices to help children achieve holistic development at their own pace. Hence their slogan "Joyous Genius Born Here!"
The child must be the "master" of their own learning and develop a willingness to learn. Ten Toes believes that if children can thrive in a nurturing environment, they will acquire a wide range of abilities and be able to overcome challenges – all of which will serve them well into adulthood.
Where Children Fall in Love with Learning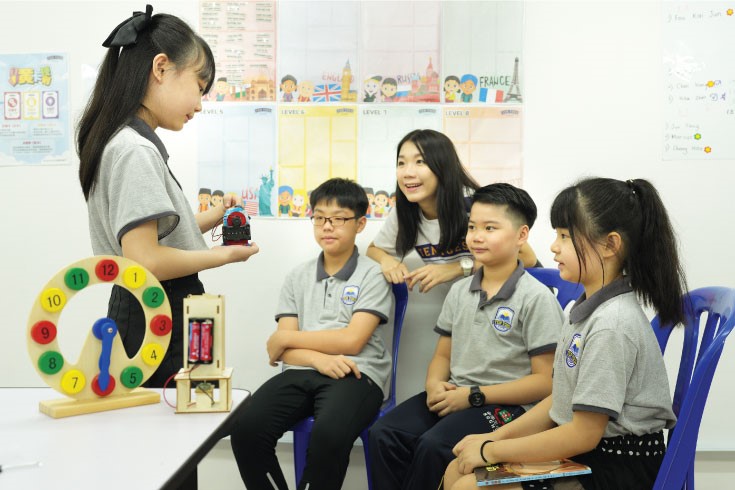 Inspired by Finland's educational system, which emphasises creative and innovative learning experiences, Ten Toes' programme delivery includes the 5 E-Sequence self-learning model and the use of play to foster a positive environment for learning. The 5Es stand for Edu Learning, Edu Tech, Edu Space, Edu Life, and Edu Toys, and they have shown to be engaging, inspiring their young students to love learning.
Learning should be enjoyable, interactive, and dynamic. Ten Toes Academy is the ideal place where young children may explore the preschool environment and socialise with their friends and adults. The Ten Toes practitioners recognise that every child has distinct interests and aptitudes that should be nurtured from an early age. This is a period of exceptional growth when children rapidly develop, gain new abilities, and progressively approach physical, cognitive, and social-emotional milestones.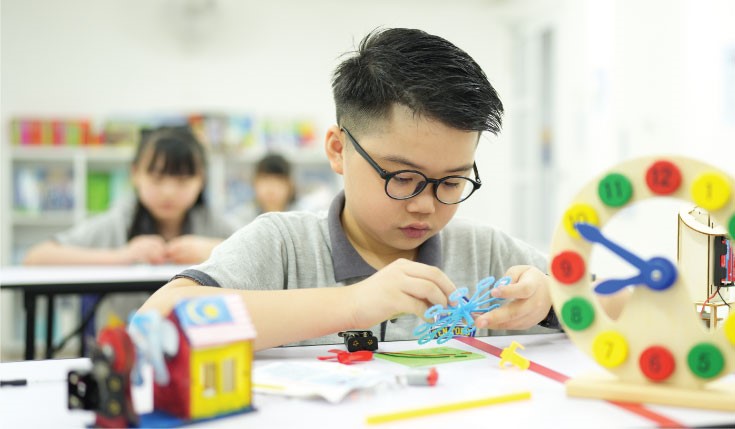 Ten Toes Academy's programme aims to enhance children's abilities by nurturing language, practical life skills, social ability, technical capability, and the ability to care for people and prepare them to overcome challenges they will encounter beyond their time at the academy. There are currently 50 Ten Toes preschools and primary centres serving up to 2,500 students nationwide.
A Renowned Preschool Enrichment Brand
Ten Toes Academy is a renowned preschool education and enrichment brand with a rich history of developing "Joyous Geniuses" for over a decade. It offers the ideal licensing opportunity to aspiring preschool business owners who want to hit the ground running with a system that is proven to work. Licensees will benefit from the comprehensive curriculum materials, lesson plans, marketing materials, extensive training and support from the highly experienced Ten Toes management team.
Ten Toes Playschool was recently selected as the gold winner in the recent BabyTalk MamaPapa Awards 2022 as the best Enrichment Licensing Programme.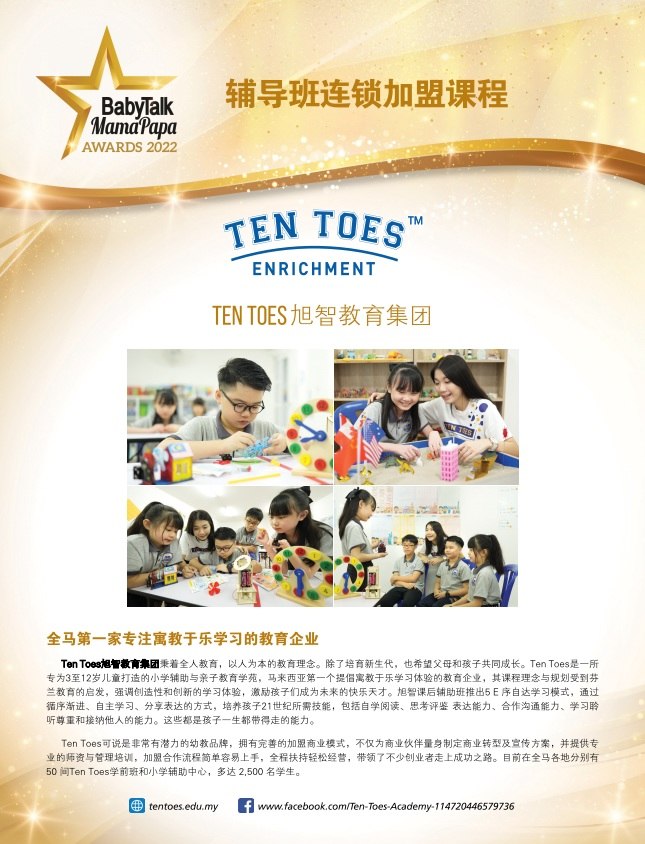 For more information, visit their website and Facebook page.