Malaysia's exclusive & innovative children's aesthetic education model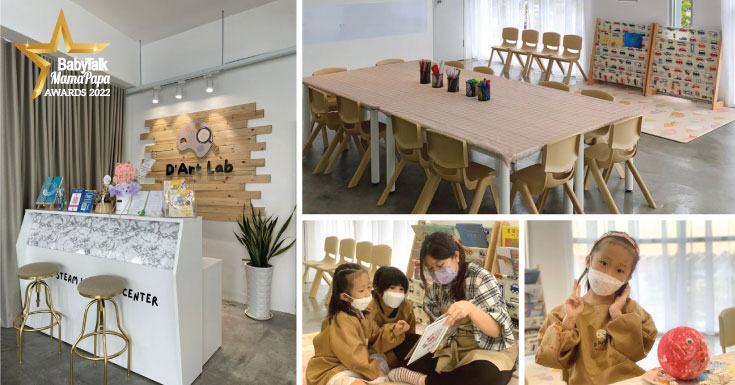 All children are artists! Through art such as drawing, painting, colouring and crafting, children can open up their perception of beauty and the world besides enriching their imagination. This is why D' Art Lab Art Center strives to promote aesthetic education towards the development of children aged between 3 to 10 years old.
Integrating Chinese Aesthetic Education and the STEAM Education, this modern Art & STEAM Education Center advocates painting techniques, and encourages parents to cultivate their children's aesthetic skills. The STEAM teaching module combines children's art & craft, storytelling and scientific experiments to form a unique 3-in-1 syllabus. This approach can help the growth of children by unlocking their imagination and creativity.
Creative and aesthetic appreciation can also help develop your pre-schoolers confidence, language, physical and thinking skills, besides imagination and emotional understanding. This is why aesthetics, or a set of values relating to nature and the appreciation of beauty, should be incorporated into early childhood development.
D' Art Lab Art Center offers a variety of interesting courses and themes every month, so students can gain experience in a variety of different handicraft and art forms. This helps enhance their motivation to learn, subsequently improving the child's focus, hand-eye coordination, emotional intelligence, artistic-aesthetic ability, as well as problem-solving and cognitive skills. The hands-on activities also help children break away from indulging in frivolous cartoons and mobile games, while having active-fun.
Led by its founders Clamy Tey and Katarine Cho that jointly hold an MBA with Honours and a Bachelor's Degree in Early Childhood Education and Nursing, the staff of D' Art Lab Art Center also consists of educators with professional MQA certified diplomas. On top of that, the Center practices in a small ratio classroom setting with personalised guidance, so every child can shine!