Malaya Optical: Your One-Stop Centre for Quality Eyewear and Eyecare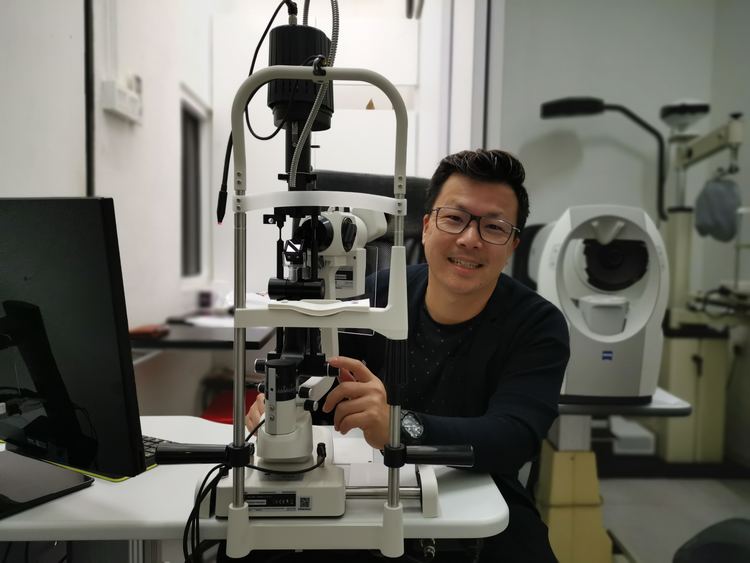 Malaya Optical has been serving people in the Klang Valley for over 65 years since 1957. Ryan Ho is the third-generation owner of the company founded by his grandfather, who started the business selling pens, watches, and glasses side-by-side with his other merchandise in the heart of China Town, Kuala Lumpur.
Since taking over the Damansara Uptown optical centre in 2001, the optometrist has been driven by a desire to help people not only see better but also look fashionable. Ryan's background in science and as a regional dealership manager for an American company fuelled his entrepreneurial spirit to rebrand the company and provide the best service possible for his customers.
The company has seen significant growth since its humble beginnings, and today operates three optical centres in the Klang Valley region – located in Subang Jaya, Jalan Imbi and Damansara Uptown.
The Eye Experience Boutique for Everybody
Each of its optical centres in the Klang Valley has up-to-date eyecare equipment and a large selection of the latest eyewear, including frames and lenses.
A big believer in quality over quantity, Ryan is not in favour of expanding the Malaya Optical brand as a massive chain store. "When you walk into our Damansara Uptown centre, you will find the widest range and quantity of the most renowned and popular eyewear in town including LINDBERG, RYAN ADDA, Mykita, Gotti, Oliver Peoples, Eyevan, Maui Jim and many more," Ryan explained. He added that if they were to have 10 stores or more, the inventory would be spread thinly and not every store would carry all the brands and products. "I would say that we have 10 times the inventory of what a typical optical shop may have at any one time."
On the subject of reliable lenses, Ryan advised, "Hoya Lenses are great for everyday comfort because they are thinner, flatter, and lighter. For those who want to reduce glare and eye strain from prolonged exposure to digital screens, Essilor Lens Eyezen is a good option. Carl Zeiss is also a well-built and reliable brand you can count on."
Malaya Optical also offers customised peripheral reduction lenses for children, digital lenses, and progressive or multifocal lenses for adults over the age of 40.
Ryan continues to bring in the latest and most iconic brands in order to provide his customers with the best possible options. "It is an honour to be chosen as a dealer by a renowned and selective brand like LINDBERG. That demonstrates how highly they regard Malaya Optical and are confident that their brand is in good hands," Ryan elaborated.
Importantly, the Malaya Optical team truly cares about their customers and provides them with the best possible experience – something that can only be found in a boutique optometrist rather than a large chain store where customer service is often impersonal.
An Equal Emphasis on Eyecare
In addition to quality eyewear, Ryan has invested heavily in the eyecare part of things, with a substantial amount of shop floor space dedicated to cutting-edge eye health equipment. Malaya Optical has one of the most complete eyecare and eyewear ecosystems. Its flagship store in Damansara Uptown, which serves as a one-stop solution centre for an extensive range of refractive disorders, has two refraction rooms equipped with diagnostic equipment and six optometrists on staff to provide the best possible care for patients.
For sound eyecare advice, customers can ask the friendly and well-trained optometrists in the centre to recommend the best lenses for their needs as well as conduct full eye examinations. The optometrists will be able to test for lazy eye, squint, cataracts, glaucoma, binocular vision problems, retinal problems, and other eye disorders.
The Damansara Uptown centre optometrists are experienced with keratometry, while the Subang Jaya SS15 centre provides eye examinations as well as treatment for children with myopia or nearsightedness. The optometrist can help children manage the progression of myopia by using a special single vision spectacle lens. Both children and adults with myopia can benefit from advanced contact lenses that use cutting-edge technology to slow the rate of progression using a technique known as Ortho-K therapy.
In short, customers of all ages will be assured of a highly personalised eyecare experience from the moment they walk into a Malaya Optical store. "Our team (of up to 10 optometrists) wants to get to know each customer on a more personal level in order to better understand what they need and want when it comes to their eyecare," said Ryan. "As such, we encourage customers to make an eyecare appointment either through a phone call or our website so that we can allocate the appropriate amount of time needed for each individual."
Growing from Strength to Strength
When Ryan first took over the business, he rebuilt everything from scratch, developing a community of loyal customers and creating standard operating procedures for excellent customer service. He also addressed major human resources issues the company was facing. Through these growing pains, Ryan learned how to become a leader and manage a team effectively.
"I discovered that one of my strengths is leading by example, and I don't believe in micromanaging my team," he said. Thanks to his leadership qualities and the nurturing company culture, he was able to retain staff over the long term. "Many who joined us as interns and then left for other companies soon returned because they love working here," he said with a smile.
"It took years to build the momentum after the rebranding and rebuilding exercise, but it was worth it. We're the neighbourhood optical shop with a difference – we really care about our customers and they know it," smiled Ryan.
Today, Malaya Optical is known for its wide selection of top-quality eyewear, and its friendly and knowledgeable staff. Ryan and his team are dedicated to providing each customer with the individual attention they deserve and assisting them in finding the best pair of glasses or sunglasses for their needs.
Serving Generations of Happy Customers
Malaya Optical's loyal customers go a long way back, and they have served generations of families. "We are a business that focuses on quality and customer service rather than quick and flashy promotions. Our prices are reasonable, and we offer high-quality, top-of-the-line products. We believe that taking this approach will help us thrive in business in the long run," Ryan stated.
Malaya Optical has garnered multiple awards over the years, underscoring its stellar reputation, including the prestigious BrandLaureate Award in 2009 and 2010. Its comprehensive online store is also touted as Malaysia's Largest Online Contact Lens Shop.
It is so well-known in the community that celebrities such as Harith Iskandar, Bront Palarae, and others frequent its Damansara Uptown branch.
So the next time you want to visit the optometrist near you in the Klang Valley, think of Malaya Optical, because it has everything you could possibly need and more!
For more information, visit their website or book an appointment or just simply contact Retail or Online.