Making Online Shopping Easy for Expecting and New Mothers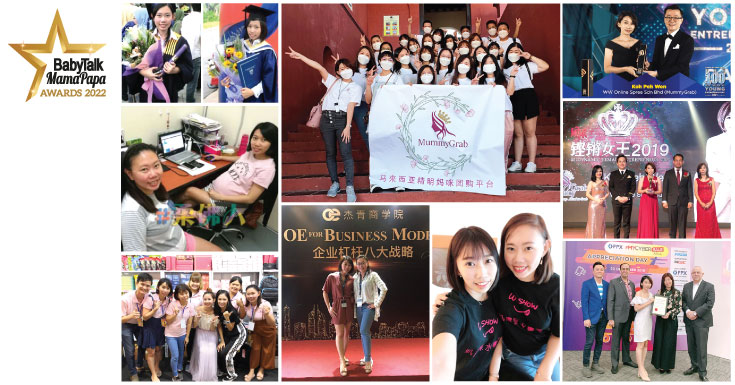 Pregnancy and motherhood are probably some of the most anticipated moments in the life of a woman. And while pregnancy is mostly associated with joy, it can often be challenging as well. Pregnancy in its advanced stages can be highly uncomfortable and put would-be-mums through a trying time.
However, you have to prepare for the arrival of your bundle of joy and must shop for essentials for your little one. But how do you do that if you can't go out? The answer is MummyGrab.
MummyGrab is here to offer you an amazing shopping experience, especially for expecting and new mothers.
What is MummyGrab?
MummyGrab was established in August 2015 with the joint efforts of PehWan and Peggy who shared the dream of witnessing their children's growth stage. MummyGrab was their entrepreneurial success in hosting various products and service deals targeted to expecting and new mothers. Over the years, MummyGrab has gathered a wide client base and has started getting recognised by international brands, and has efficiently imported quality products from countries like Japan, Taiwan, and South Korea. MummyGrab offers a unique opportunity for expecting and new mothers – it allows you to browse through a vast number of products and services, and compare reviews from satisfied customers for making an informed decision regarding a purchase.
Why should you choose MummyGrab?
The baby market is one of the fastest-growing industries at present times and hosts a wide array of deals, products, and services targeted at infants and new mothers. MummyGrab is an ideal online platform which makes available all these services and deals under one roof so that you can browse and shop for your little one at your convenience.
MummyGrab has recently been the talk of the town due to its amazing offers and convenient features. Offline shopping could be tedious at times, and exceptionally more when you're expecting. So, to eliminate all the hassle of going through shops or skimming catalogues, comparing prices and features, MummyGrab is here with a concise online user interface that helps make shopping decisions easy based on past reviews, customer preferences, and suggestions.
With MummyGrab's extensive offerings and easy-to-compare features, online shopping can now be an absolute delight for new and expecting mothers. In addition to making budget-friendly purchases, MummyGrab also offers guaranteed deals on exclusive items and services as well as incredible chances to win great gifts! You can also chance upon exciting benefits like free delivery options, new arrival alerts, flash deals, cashback, and more!