Making Your Home Eco-Friendly
Everyone knows about the 3 Rs – Reduce, Reuse and Recycle. But what else can we do to help the environment?
Taking an inventory
One of the first things you should do is make an inventory of your home's power consumption and trash wastage. Look to see where you can cut back on energy use. Even something simple like unplugging appliances that aren't being used can reduce your energy consumption. Take a note of which appliances use up the most energy.
Electronic Appliances
The biggest energy hog in your home are appliances. In the past, appliances were just made to work, not to be efficient and take up as little power as possible. As more and more people realized that this is an issue, companies started to scale back on the power, and now offer a variety of electrical appliances that are energy saving, and eco-certified. They have less moving parts, and in some cases can be recycled properly.
When you're shopping for appliances, whether you are looking for a new refrigerator, washing machine, air conditioning unit, or any sort of electrical option, you absolutely need to make sure that you look for the ratings on the option. You will find that manufacturers are starting to highlight this as a selling point, so it will not be hard to locate. Just remember, it's important to look for the ratings and reviews on these. Do not compulsively buy anything, read up on the solution you want to buy.
Entertainment
Fridges and air conditioners are not the only things that use electricity. Entertainment devices such as televisions, game consoles and computers all use a not insignificant amount of power. To be eco friendly, there are a few simple methods you can use to reduce power wastage.
When purchasing a television, look for the energy rating. As mentioned above, you will find that there are companies building more efficient equipment, including television sets. Look for a good energy rating, and a solution that has a lot of bells and whistles. Before you go overboard, the reason this is mentioned is because a lot of smart televisions now come equipped with streaming applications, wireless internet access points, and much more.
At first thought, you may find the notion of spending more up front to be too much, but hold on. When you get a smart television, and it's rated well for efficiency, you will be losing the connection you may have right now. That means that you will not have to purchase a separate streaming media device, or even a blue ray player, as some televisions do it all.
If you're going to purchase other electronic appliances, try to consolidate them into one or two devices, as you will find that having too many devices can crowd outlets and use up more power. Computer systems are also something to reconsider, especially if you're not going to use them all the time. Unless you need it for work, consider purchasing a tablet instead of a proper desktop, as it will use less power while still allowing you to use most of the programs on a computer.
Lighting
Every home needs lights. Unless you want to live in a medieval castle and carry around candles everywhere, there's really no way around this. Lanterns work, but in a tough breeze, you'll find that darkness seeps in quite easily. In order to have a more efficient home, you will want to replace all your bulbs with higher efficiency solutions. Many of today's bulbs are efficient, which means that they will last upwards of 5 to 10 years, and emit better light than the previous incarnation.
Water
Conserving water is a matter that is very crucial to the sustainability of the planet Earth. Millions of people take this notion for granted and waste a lot of water during their daily routines. Whether it involves washing dishes with the water on, flushing the toilet too often, or taking long drawn out baths, there is a lot of water that can be wasted. Here are a few simple ways to conserve water and help make your home more eco friendly.
Watering Plants – Water your plants a lot less. Plants, especially grasses, don't need to be flooded with water on a regular basis. You can get away with watering them less, and more efficiently over time.
Take Showers, not Baths – Switch from baths to showers and then try to limit your time in the bathroom. This may be a bit complicated for some, but it's one step forward that helps.
Install Efficient Showerheads – If you haven't switched your showerhead out yet, a simple and low investment could help you save on water bills and help the planet. An efficient showerhead doesn't mean that you'll get a trickle of water, you'll still have great pressure, but will be able to get through your routine far easier and faster.
Low Flow Toilets – Change out the toilet and install low flow options. This will help save water with every single flush, and could very well be a simple solution towards conserving water.
Living in a green household
When it is all said and done, going green is not a complicated endeavor. There are plenty of tips, tricks and ideas on how you can protect the environment. Even if some of them may seem too complex, there's always a few simple things you can do. Just one change can be enough to make a difference.
A Look at a few breakthrough Energy Savers!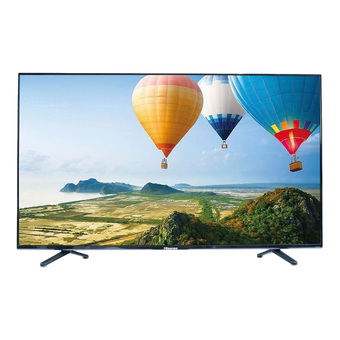 Hisense 32″ HD LED TV 32M2160P
Televisions no longer need to be bulky and discolored like before. Nowadays, it needs to be slim and slender, with lifelike replications in both looks, color and detail. If you're seeking to improve your entertainment area, the Hisense 32D50 LED TV is one of the many models Hisense has to offer. It supports HD resolution for greater depth and detail, and also support USB plug-ins.  
Acson A5WM10/A5LC10 1.0HP Air Conditioner (R410A)
Compact, modern look and in tune with nature. The R410A J Series is stylish on the outlook and eco-friendly at the heart. With high efficient and ozone friendly R410A refrigerant, it's the answer to the environment and a responsibility we would not take lightly.
Sharp 620L Side By Side Door Refrigerator
This Sharp 620L refrigerator with energy savings system is a superior option for a new homeowner. It can even be used as a secondary fridge that you can keep in your garage.