Making a Joyful Difference in the Lives of Hopeful Couples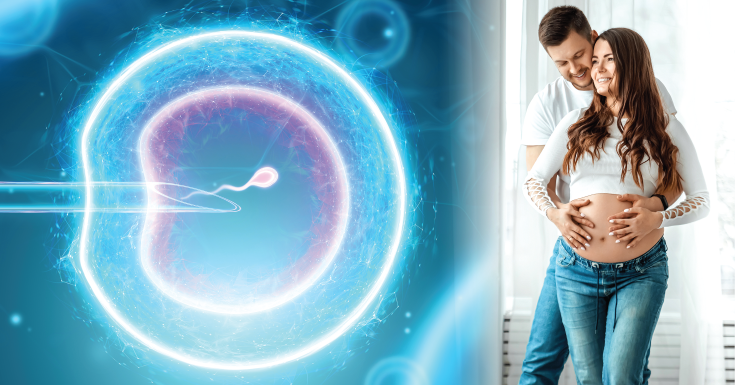 Couples having to deal with infertility is not something rare. In fact, even in these modern times, countless Malaysian couples face problems when trying to get pregnant. It can get pretty stressful, what more if one or both individuals in the relationship has been yearning for a child. Infertility issues have been known to give rise to frustrations within the affected couples, and they may also end up blaming each other.
While there may be lots of advice available out there on what a couple can do to try and overcome fertility issues, there really is no sense in spending a ton of money on experimenting with ways that may not work or reap the results you have hoped for. Note too, that no two infertility cases are quite the same, because, everyone, man or woman, has a unique health issue which needs addressing. This is why personalised solutions are imperative when it comes to seeking professional help in dealing with infertility.
The sensible and wise choice is to seek the help of a reputable fertility expert, preferably one with a track record of success after success. Featured here is one such fertility specialist centre, and it is none other than Verdure Healthcare, probably the only Fertility Specialist Consultancy in Asia that is known to provide personalised solutions and integrated medicine for the treatment of Infertility as well as Eugenics.
Far from your run-of-the-mill fertility centre, Verdure Healthcare is committed to helping their clients succeed in becoming biological parents. A Stanford Certified Geneticist at Verdure Healthcare works closely with a client's IVF doctor to find each infertility problem through a combination of Fertility Hormone Tests and Infertility Genetic Screening. This way, each case is treated according to their unique needs, helping to optimise their results through careful planning and implementing of a personalised fertility solution which is best suited for their particular needs. The services include among others, Fertility Home Screening in partnership with DNA Lab, BP Lab & Pathlab; Genetic Tests for Miscarriages; Genetic Tests for IVF Failures; Foetal DNA Check; as well as Female Infertility and Women's Health Genetic Test.
Verdure Healthcare is based in Kuala Lumpur, Malaysia, but nevertheless, hopeful couples make their way to this acclaimed fertility specialist centre from all over the globe, including Australia, Hong Kong, the UK, Mainland China, Japan, Korea, Singapore, Thailand, and even Italy! Throughout the past 16 years or so, Verdure Healthcare has been assisting more than 1000 couples to overcome their respective fertility problems and complications with their vast experience and expertise, helping them to realise their dream of extending their family. The combination of Chinese and Western medicine practices increases the successful outcome of clients, while the practice of eugenics enhances the health quality of their generation to come by means of special screenings and diagnosis.
The committed, highly passionate team members at Verdure Healthcare are always ready to serve each client, and they are focused on consistent quality of their services, as well as in achieving the highest customer satisfaction.