Let's Make Some Music!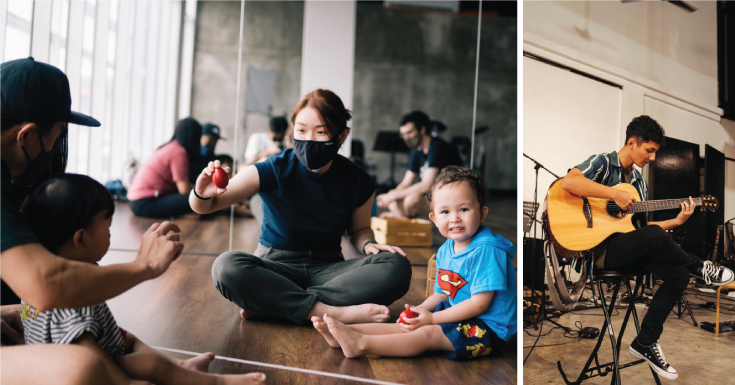 Located in Kota Damansara (HQ) and Eco Ardence, Setia Alam. The Academy Music Centre was founded in 2013 and is a provider of musical education and retail solutions. What's interesting about this music academy is its special affiliation with a number of private and international schools in Malaysia. The academy partners with renowned educational institutions such as Sri KDU, Kolej Tunku Ja'afar International, Global Indian International and HELP International schools, whereby music lessons from The Academy Music Centre have become part of these schools' education curriculum.
A school, centre or academy is only as good as its teachers – we all know that to be true and it is no exception with The Academy Music Centre. Its music teachers are a revered bunch, constantly in pursuit of improvement, not only in their students, but in themselves as well! As true music aficionados, they strive for success in everything they do and leave no avenue unexplored in bringing out the best in their respective students. It is hence safe to say that these teachers are a big reason behind the centre's win in this year's BabyTalk Readers' Choice Awards.
Who can learn music at The Academy Music Centre? Well, firstly, you don't necessarily need to go about it the strictly academic way if what you want is to merely learn a musical instrument for leisure, or as a new hobby. Having said that, there will also be absolutely nothing to stop you from going all the way to master an instrument if you so wish to at this lauded music centre. There is such an array of musical courses, that music enthusiasts of every level of knowledge (or lack thereof) who are wanting to learn to play a musical instrument of their choice will find a course suitable for their particular need. The lessons offered vary according to the different needs and tastes of its students, whether one is aiming to build a career in performing or teaching music, or if one has more hobby-like desire to learn a musical instrument for fun.
The Academy Music Centre offers conventional music courses such as guitar, piano, drums and violin to not-so-conventional ones such as saxophone, cello, viola and clarinet. Children are not left behind either! Understanding that many children may not be ready for serious courses or instruments, the academy has roped in the lauded Kindermusik music movement programme from the United States which offers special kids-friendly music courses, perfect for young beginners.
Looking for a particular musical instrument? Look no further than The Academy Music Centre, for here is where you will find an assortment of musical instruments ranging from contemporary to classical, in over 34 retail international brands. There will surely be something of interest for everyone!