Let's Buy Nursing Bras!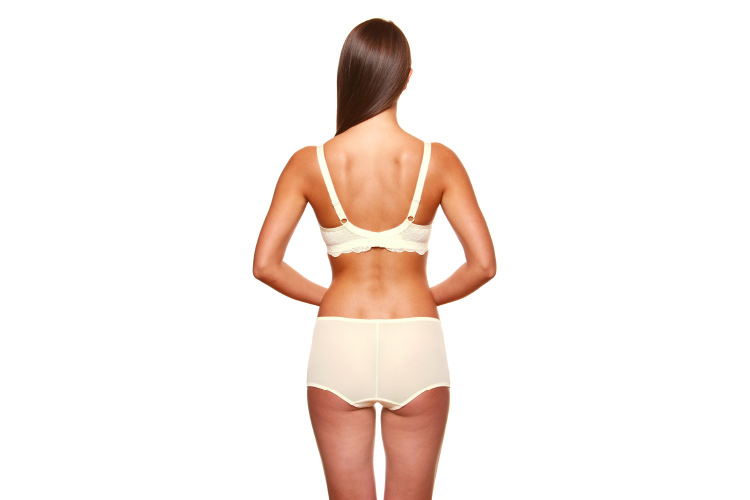 As your bump grows, so do your assets. Once baby arrives and your milk comes in, you'll probably (and finally) stop asking the boob fairy for "more" simply because you've become voluptuous overnight!
Whether it's during pregnancy or after birth, your pre-pregnancy bras will no longer offer adequate comfort and support. Thank goodness there are bras designed especially for the job. Here's what to look for when buying a nursing bra.
Support
Think "support" when you shop for nursing bras. The most practical nursing bras open in the back and gives access through drop cups in the front. Make sure they have strong side and undercup support as well as an extra-wide back for the best fit. Straps should be non-slip and adjustable but non-stretch. Those with underwires may not be good for your developing milk ducts. But be sure to try them on before you buy.
Closures
The drop cups on most nursing bras attach at the top, near the shoulder strap. Some flaps open and close between the two cups. Some don't have a flap at all; the cups just pull down for quick access. Go for whichever type that is easier for you to open and close discreetly and quickly with one hand. Opt for squeeze or push-type latches, instead of snaps, which usually take two hands to close. Practise in the dressing room before making your purchase.
Adjustability
As you reach the end of your pregnancy and during the early weeks of nursing, your breasts may enlarge. They will usually return to a smaller size after breastfeeding is established. For best comfort, get a nursing bra that is stretchable and grows with you. Make sure it is made of fabric that springs back accordingly before and after feedings. You may want to deter from buying those with easily-crumpled fabric. Choose one that is made with smooth material, preferably a blend of cotton and lycra. In addition, get something with multiple hook positions on the band; four sets of hooks give you plenty of flexibility for fitting and comfort.
Quantity
For a start, you'll need two to three nursing bras to rotate throughout the week. For longer lasting wear, hand wash them with a mild detergent.
Colour & Style
Does the thought of wearing nursing intimates make you cringe? Don't panic. The nursing undergarments these days are designed with our vanity in mind. They may look humoungous when you take them out of the pack but at least the designs are more acceptable and less granny-like now. Although white, beige or black are still the norm, you'll now find them in various prints. Some even come with lace and ribbon (to keep the passion alive!).
Size
Wearing the right size is highly important. You can measure yourself, but it's best to seek help from a trained fitter. Get measured towards the end of your pregnancy, from around 36 weeks. You'll find a good selection at specialist shops, such as Mothercare or 9 Months, department stores such as Marks & Spencer as well as online shops such as autumnz.com, tinytapir.com or fabulousmom.com
Although shopping for nursing bras may not seem as important as finishing up the nursery or buying a crib, getting the right one can make a world of difference in your breastfeeding journey.
Much like regular bras, nursing bras come in a variety of styles, including softcup, underwire, and seamless. There are also nursing bras that are designed with fold-down cups or flaps. Nursing bras come in a variety of materials, including cotton, spandex and microfiber. While each style offers distinct advantages, the most important factor should be your comfort.