Let Your Kids Learn How To Swim At These Top 8 Swim Classes In Klang Valley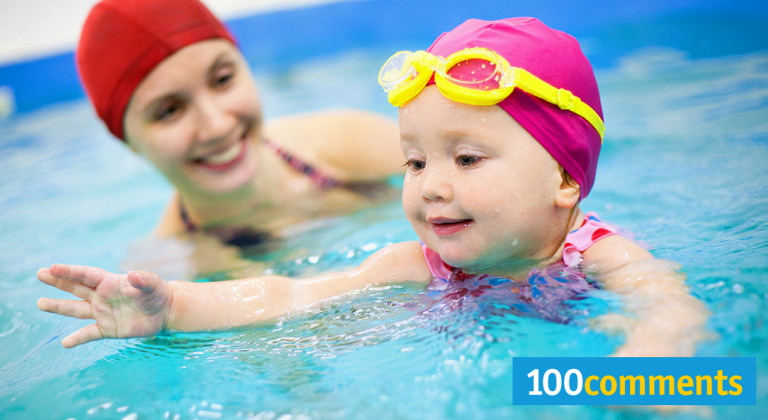 Scientific studies have shown that early water stimulation helps child development; physically, mentally, and emotionally. It is good to expose your kids but it is also important to understand that kids don't learn to swim in just a few lessons. It takes lots of time and plenty of practice. If your child hasn't been around water much or is extremely fearful of water, it's a good idea to sign up for a swim lesson first conducted by professional instructors. Here's a list of Top 8 Swim Classes In Klang Valley that suit for your little ones!
 Swimin12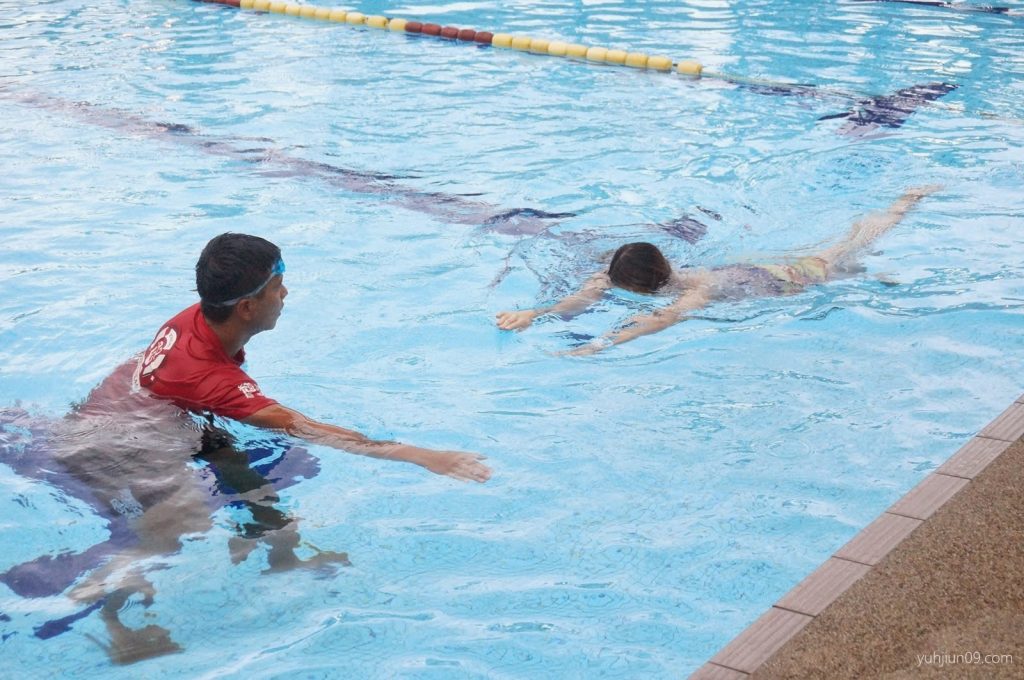 Swimin12 Specialize in teaching swimming for 3 key applications which are Energy Efficient Swimming, Practical Survival Skills & Therapy. They also conduct private lessons of not more than 4 students in the class to maximise effectiveness.  All Swimin12 modules are designed with the Practicality of every stroke in mind, instead of focusing on learning the strokes to meet competitive requirements. You will learn to counter various Survival Scenarios like simulating swimming in the sea,  prevent water from entering the nose/mouth. Countering Cramp in the deep water & many more Practical Survival Knowledge. Visit Swimin12 website for more info.
Address: PJ PALMS SPORTS CENTRE, 1 Lorong Sultan, Petaling Jaya, 46200
Happy Fish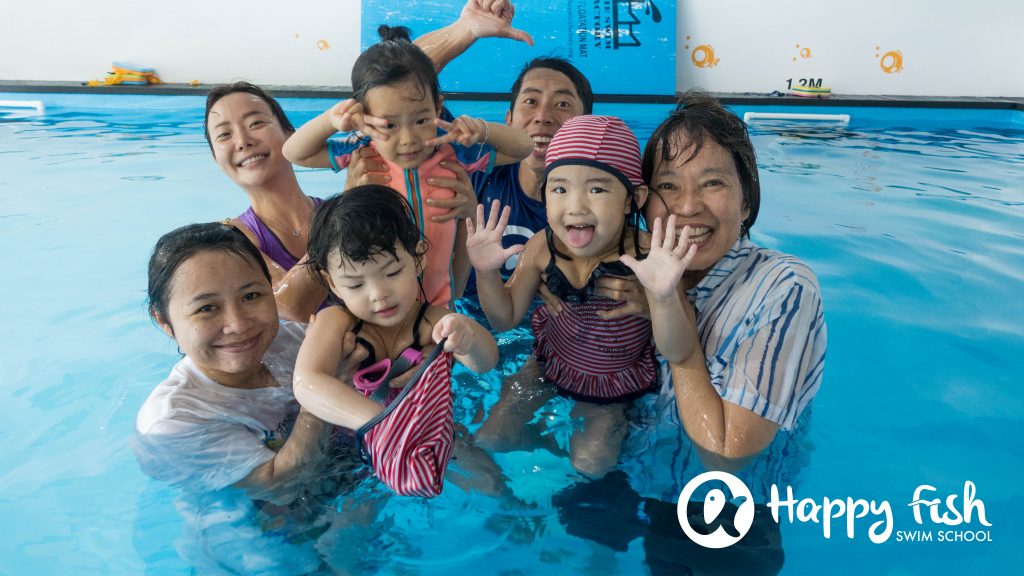 Toddlers (2-4 years old) need a positive and inspiring environment to learn. This is exactly what Happy Fish is all about. They create gentle, fun, warm and best of the best for toddlers to learn. This will result in your toddlers feel comfortable and jump at the chance to splash in the water. Don't you feel excited to see your little one get in and out water smooth and confident? Let begin your child's swim journey. It can be a hobby for them and carry them into a healthy lifestyle in future.
Toddlers will experience a proper introduction to aquatic environment, water safety and fun activities in water. Their syllabus is programmed to guild the toddlers step by step. We emphasize on the basic and every little detail that brings your toddler into the water. For more info, visit Happy Fish Website to know about their classes and fees.
Address: No. 27-1, Jalan PJU 5/15, Dataran Sunway, Kota Damansara, 47810 Petaling Jaya, Selangor.
Aquabubs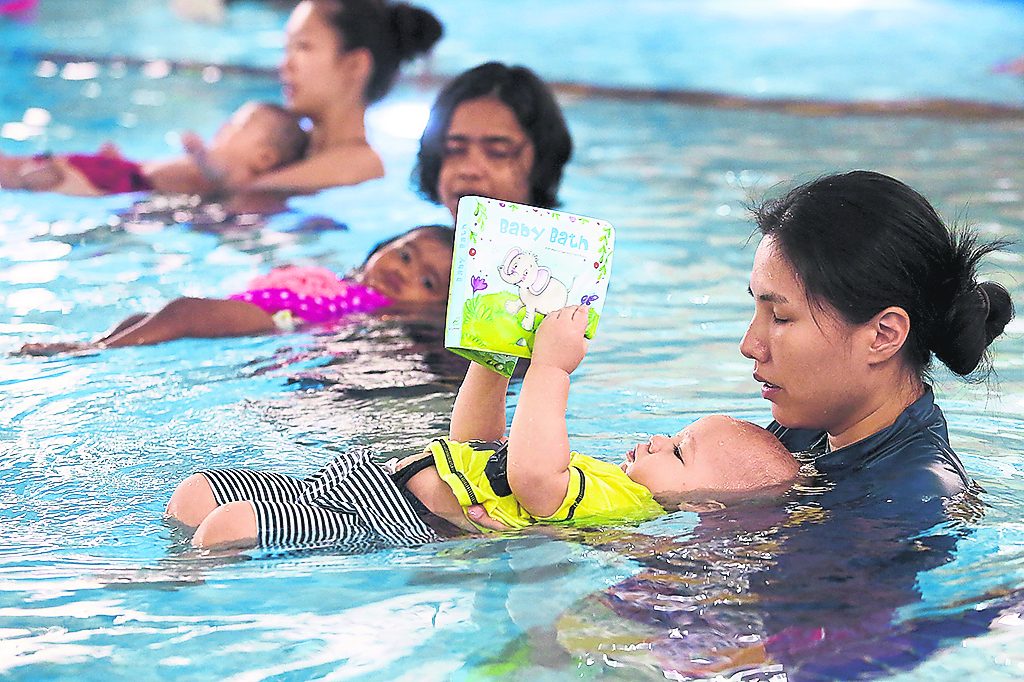 At Aquabubs, swimming program starts with an introduction to the aquatic environment and progresses the student through a range of activities and skills, including water familiarisation, water safety education, survival skills and eventually stroke development.
Austswim recommends that short, regular lessons create the best learning experiences. They offer group classes, taught by Austswim trained teachers, that are half an hour in duration, for children aged 4 months to 7 years old. The groups are divided based on age and with the abilities and skills appropriate to that age range, from Tadpoles up to Rays. Enjoy a fun and exciting swimming class with Aquabubs!
Address:  59100 Kuala Lumpur, Federal Territory of Kuala Lumpur.
D Swim Academy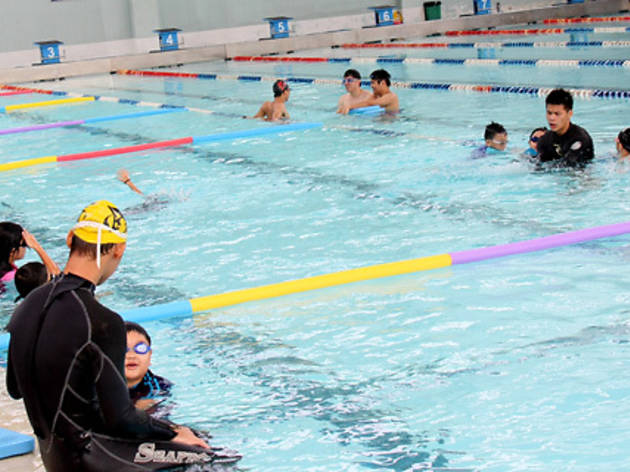 Re-introducing babies to an aquatic environment makes perfect sense for their development, as it is a similar environment to a mother's womb. People around the world use water for relaxation, play, therapy, health, nourishment and exercise. In water, babies are weightless, and learning though this unique natural element offers a harmonious and joyous experience. Babies can learn to swim months before they can walk, and it's easier for babies to propel themselves to you in the water, rather than pulling themselves up and walking towards you on land.
At D Swim Academy, you can develop the babies' fitness through strengthening their muscles, ligaments and vital organs. It also promotes motor control, agility, co-ordination and balance. Swimming can improve the babies' appetite and sleep. Sign up at D Swim Academy now and teach your kids how to swim!
Splashtastik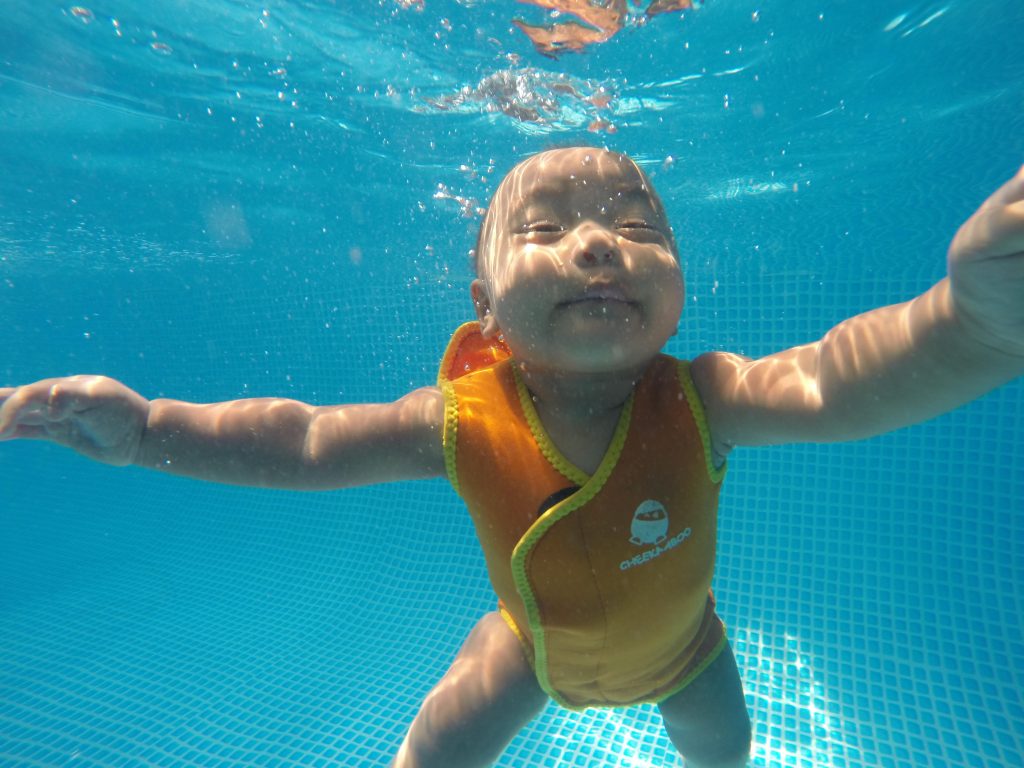 A parent and child swimming lesson designed for the little swimmer, where parents experience bonding time. A gentle and loving approach teaches students water adjustment, water safety skills and swim skills at their own pace.
All of the pools are heated to a minimum of 30°C and toddlers are introduced swimming very gently and slowly; and. It's far more common for them to develop the 'water phobia' once they've already been having lessons for a while. Splashtastik Swim School is trained in infant swimming by Swim School International (SSI) high standard.
Address: Jalan Kristal 7/77 Seksyen, Shah Alam
My Swim Coaching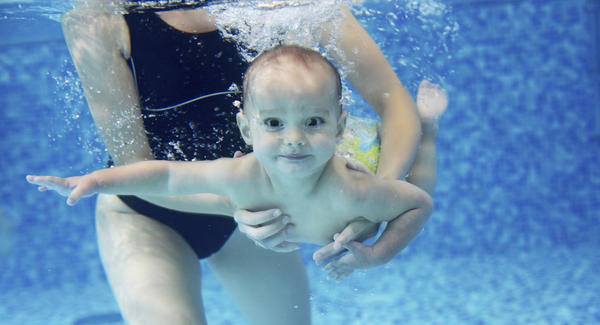 For kids, it may be difficult in putting their head into the water due to a fear of water, learning how to breathe and taking their very first stroke. Conquering those challenges is never easy, but a little consistency and determination will get them through it. 
With professional and well- experienced instructors in teaching beginners up to advanced swimmers and a programme developed by the world's leader in swimming Ec Swim will get the best quality of learning. The programme incorporates a unique learning process which uses simple drills to build up your kids' stroke step-by-step.
Address: 71 Jalan Gasing, 46000 Petaling Jaya
Water Sapien Swim Academy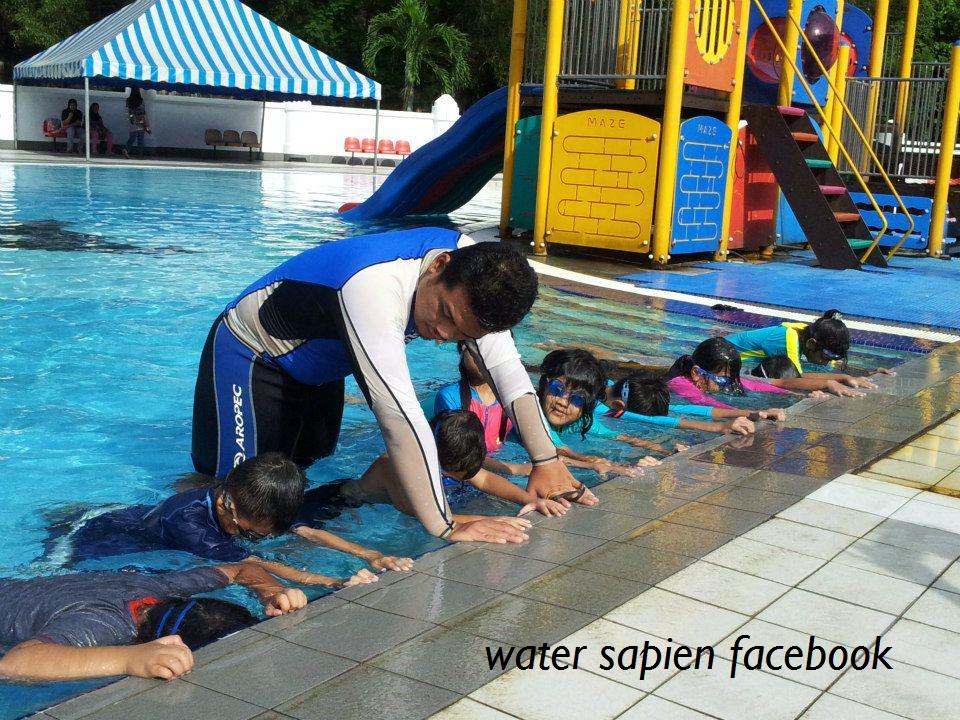 Swimming is a fantastic way to stay healthy, no matter what age you are and it is never too early to start. Swimming not only boosts cardiovascular capacity while increasing muscle strength, but it also gives your body a break from higher-impact activities like basketball, running, and weightlifting. By teaching your child to swim, he will not only become a stronger swimmer but also gain valuable experience in the water.
This experience greatly reduces the risk of an emergency if your child accidentally falls into an unguarded pool or gets pulled into the deep water by a rip current at the beach. Get to know more about Water Sapien Swim Academy here.
Address: Pusat Akuatik Darul Ehsan, Jalan Aerobik 13/43, Section 13, 40100 Shah .
Fast and Easy Swimming Academy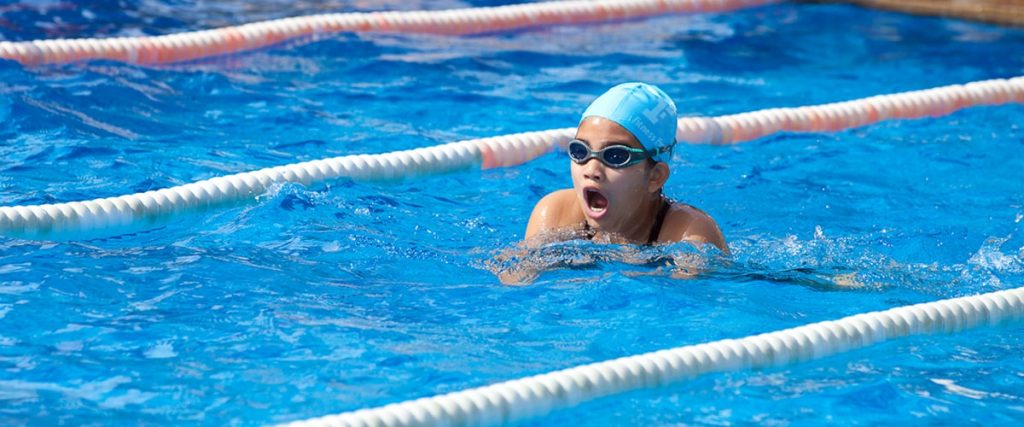 Swimming should be fun as well as educational. This academy is expert in making sure your children are having fun, never using fear tactics or pushing them out of their comfort zone. Their instructors love to make swimming lessons the best fit for you or your child and help build foundations quickly while overcoming fears.
Research shows that regular swimming increases oxygen delivery to the brain. By having a good time swimming, your child will be able to focus on daily activities and study more efficiently! At Fast and Easy Swimming Academy, they believe that learning to swim should promote lifelong skills and be fun! So sign up now.
Address: PAUM CLUB HOUSE Damansara, Kuala Lumpur, Malaysia