LEGO RELEASES FIRST REGION EXCLUSIVE LUNAR NEW YEAR SETS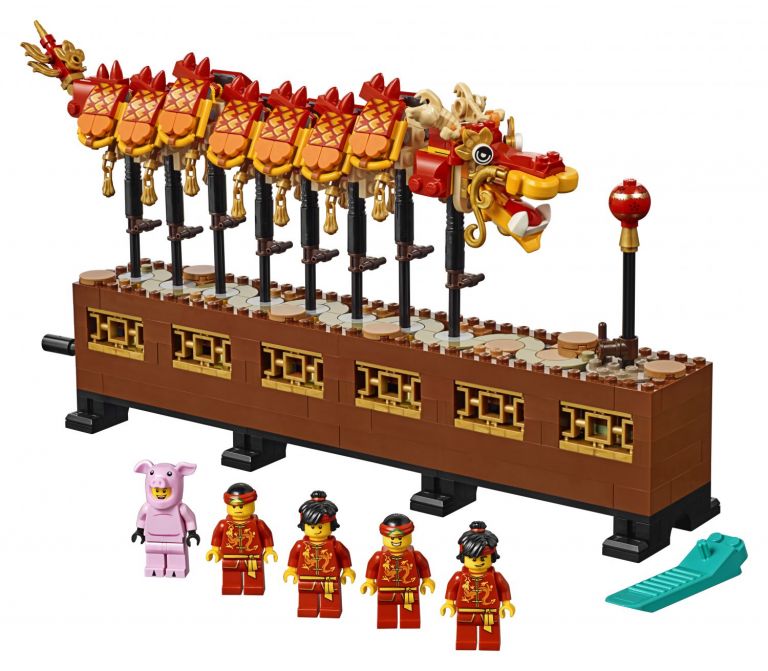 KUALA LUMPUR, 14 JANUARY 2019 – LEGO® Malaysia, who recently released two new Lunar New Year (LNY) themed sets exclusive to the Asia-Pacific region, are hosting a Lunar New Year event from 17th January to 11th February 2019 at Mid Valley Megamall (Mid Valley).
The new LNY sets, which are selling out fast in LEGO Certified Stores (LCS) and Box of Bricks, will also be available for purchase from the pop-up booth in Mid Valley. Visitors of the pop-up booth will also have a chance to interact with a life-size resin model of the LEGO Dragon Dance set and six new LNY inspired LEGO minifigures.
Redeem the limited-edition Gift with Purchase, partake in exciting building activities and lucky draws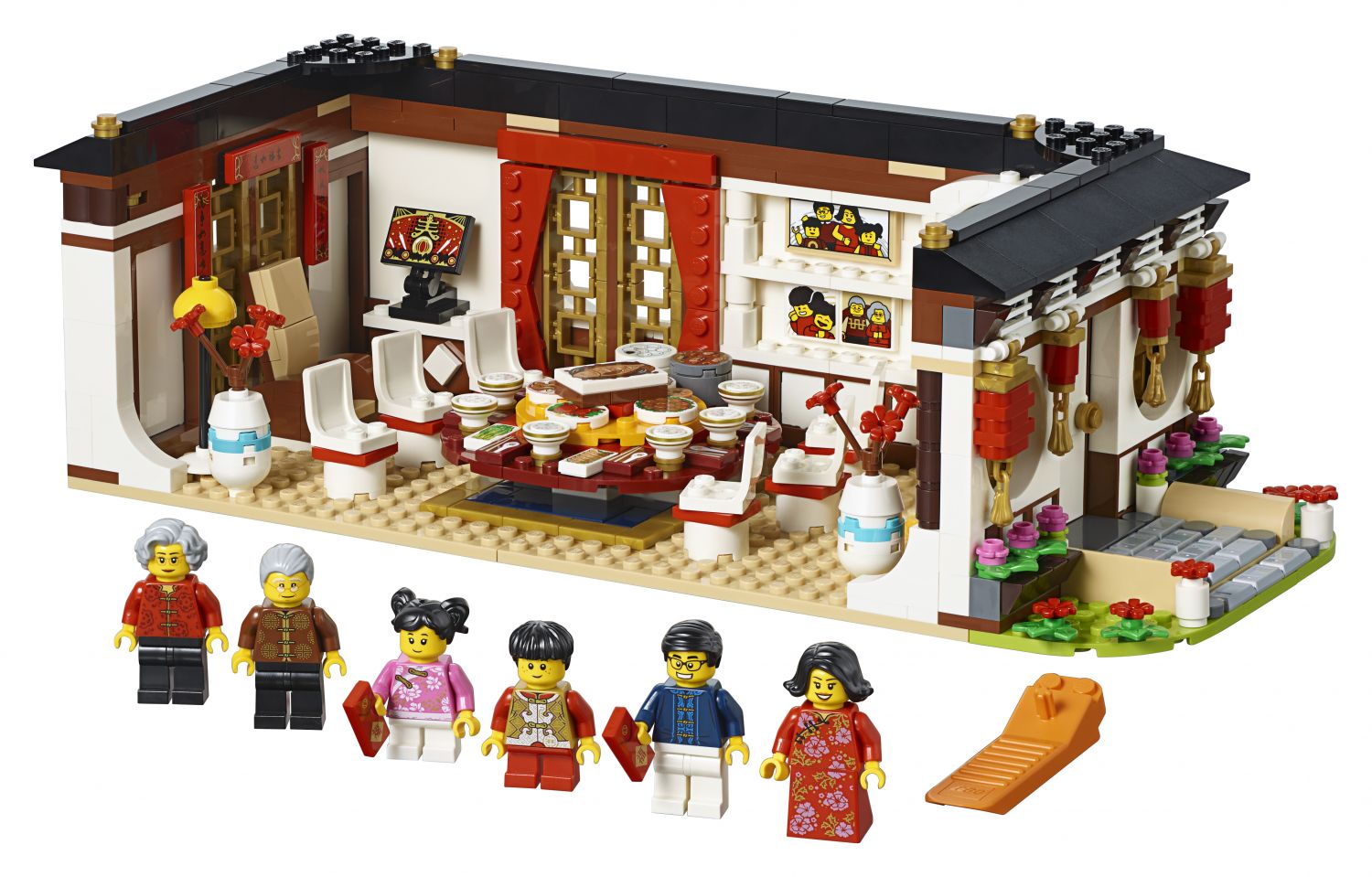 In conjunction with the event, LEGO are offering an exclusive special Free "Gift with Purchase" (GWP) promotion. With the purchase of any LEGO playsets worth above RM688 and above, consumers will get an exclusive LEGO Lion Dance set as a GWP, while stocks last. This offer is only available at the Mid Valley LCS and the LEGO LNY event at Mid Valley.
LEGO also has an ongoing LNY promotion which runs throughout the month of January. In par with this promotion, LEGO has released a Limited-Edition Year of the Pig set which will be given as a Free "Gift with Purchase" (GWP) with a minimum RM 238 purchase of any LEGO purchase.
Be part of exciting LEGO building activities for shopper kids and stand a chance to win awesome prices! Register and build an adorable LEGO micro pig at Toys 'R' Us stores on Saturdays and Sundays from 12th to 27th January 2019. Be sure to enter a lucky draw when you purchase any LEGO set (excluding LEGO minifigures and LEGO accessories) at Toys 'R' Us and stand a chance to win a limited edition 27cm-tall LEGO Pig! Only 10 sets are up for grabs so shop away! T&Cs apply.
For more information and to enter the lucky draw, please visit: https://www.toysrus.com.my/lego-lunar-new-year-2019
Exclusive Lunar New Year theme sets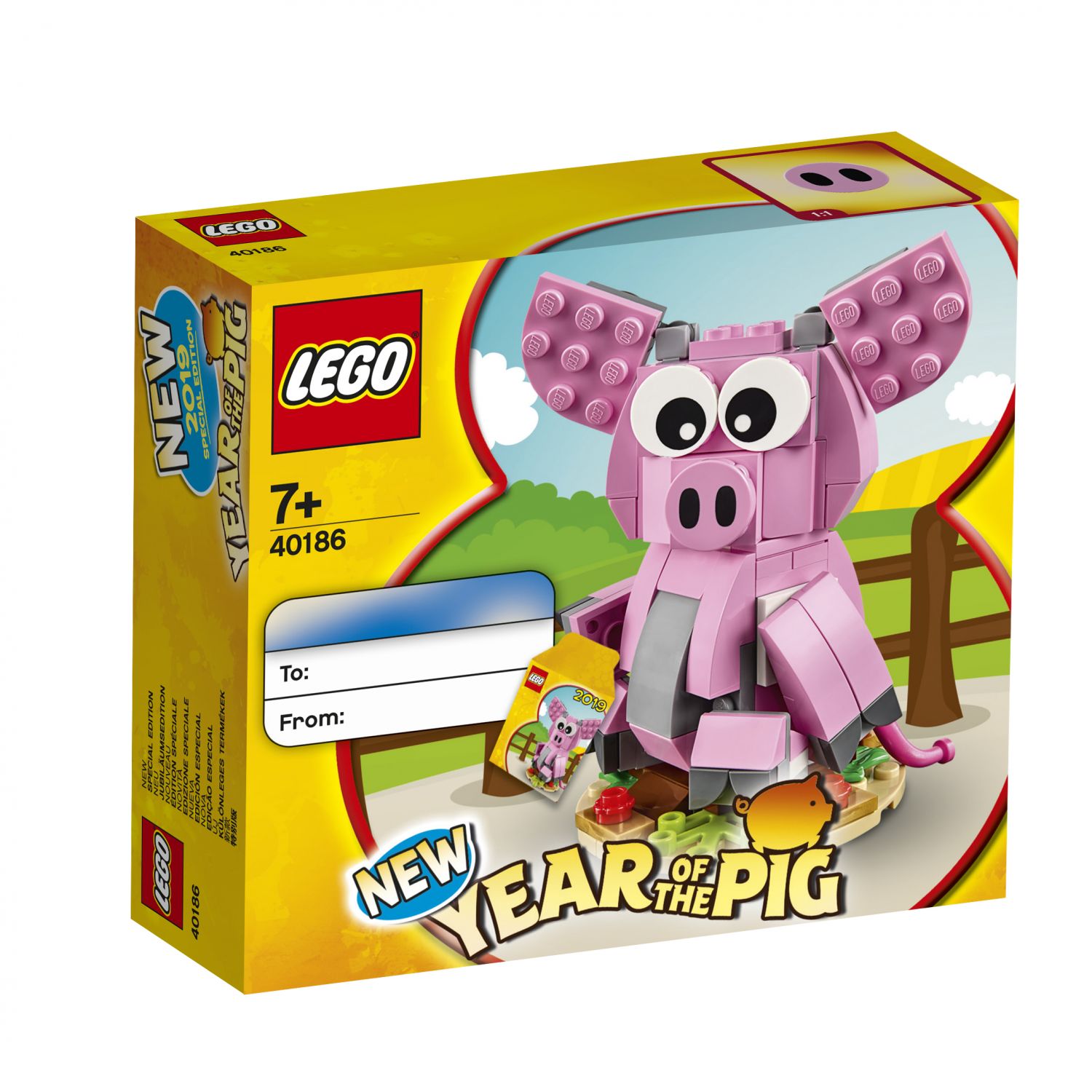 The new sets celebrate iconic new year traditions. The first set, Chinese New Year's Eve Dinner, shows a Chinese family reuniting to celebrate the lunar new year in a traditional home, consisting of a dining room and front garden. Additional features and detailing include a rotating dinning table topped with traditional food elements, rotating mini figure chairs, family photo stickers, Year of the Pig sticker and buildable bookcases and television sets. Priced at RM269.90, the set also includes six new mini figurines labelled as mum, dad, grandma, grandpa, girl and boy all dressed in traditional attire. The build features the uniqueness of Chinese architecture, while the minifigures included in this set underscores the rich culture of Chinese New Year celebrations.
The second set showcases a traditional Dragon Dance, with a buildable dragon which consists of an opening mouth and a posable tail and a dragon ball. Often performed during Chinese New Year, Dragon Dance is a symbol of the Chinese culture and is believed to bring good luck to people. The set also includes five new mini figurines of traditional dragon dancers and one lead dancer dressed in a pig costume. This set comes with a mechanism which allows the dragon and dragon dancers to dance and the dragon ball to spin. It is priced at RM249.90.
"These sets are special as they are the first sets we've created to celebrate Lunar New Year and the first time we've made sets for a specific region. We hope they bring a lot of joy to children and the young at heart during this year's Chinese New Year celebrations," said Ronald Kloppenburg, Country Manager of LEGO Malaysia.
Visit LEGO Malaysia or LEGO Malaysia Facebook for more information on these LEGO LNY Sets, as well as more LEGO information, news and promotions.