Kubis & Kale Opens!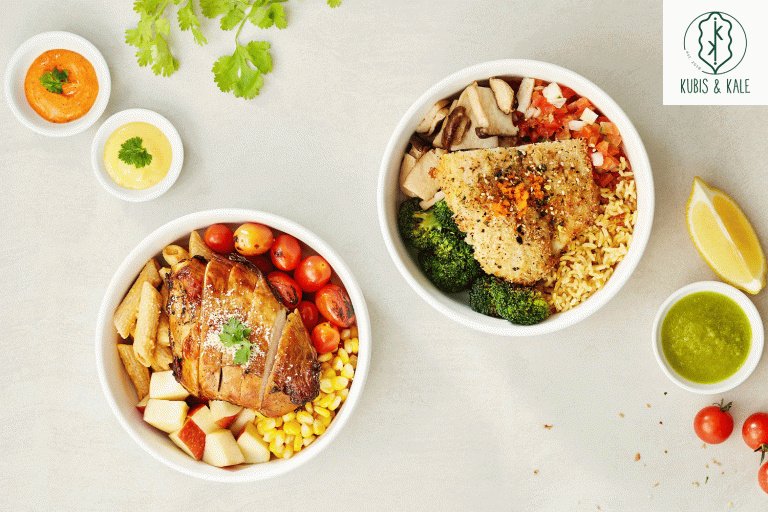 Petaling Jaya, September 26, 2019 – Good news for those who relish green, light, tasty and healthy noms. Kubis & Kale has officially opened its doors! Founded by Chef Aaron Lim – pioneer in Malaysia's poke bowl scene – Kubis & Kale is taking the "Bowl" to greater heights with its healthy "Poke, Cooked Foods & Vegans" In A Bowl.
This comes timely amidst increasingly unhealthy eating patterns, substantiated by numerous media reports on Malaysia as the fattest country in Asia for the past 3 years. Half of the Malaysian population is overweight, with obesity rapidly growing by 300% in just two years.
Keeping healthy today is harder than ever. The three pillars of a healthy lifestyle revolve around sleep, exercise and food. Hippocrates' famous quote about "letting food be your medicine and your medicine your food" holds truer than ever, especially in modern-day living where it's a challenge to eat healthy or on time due to our hectic lifestyles. It does not help that there's a misperception that healthy foods are boring or bland, and we do tend to choose food based on how attractive or "instagrammable" they are now.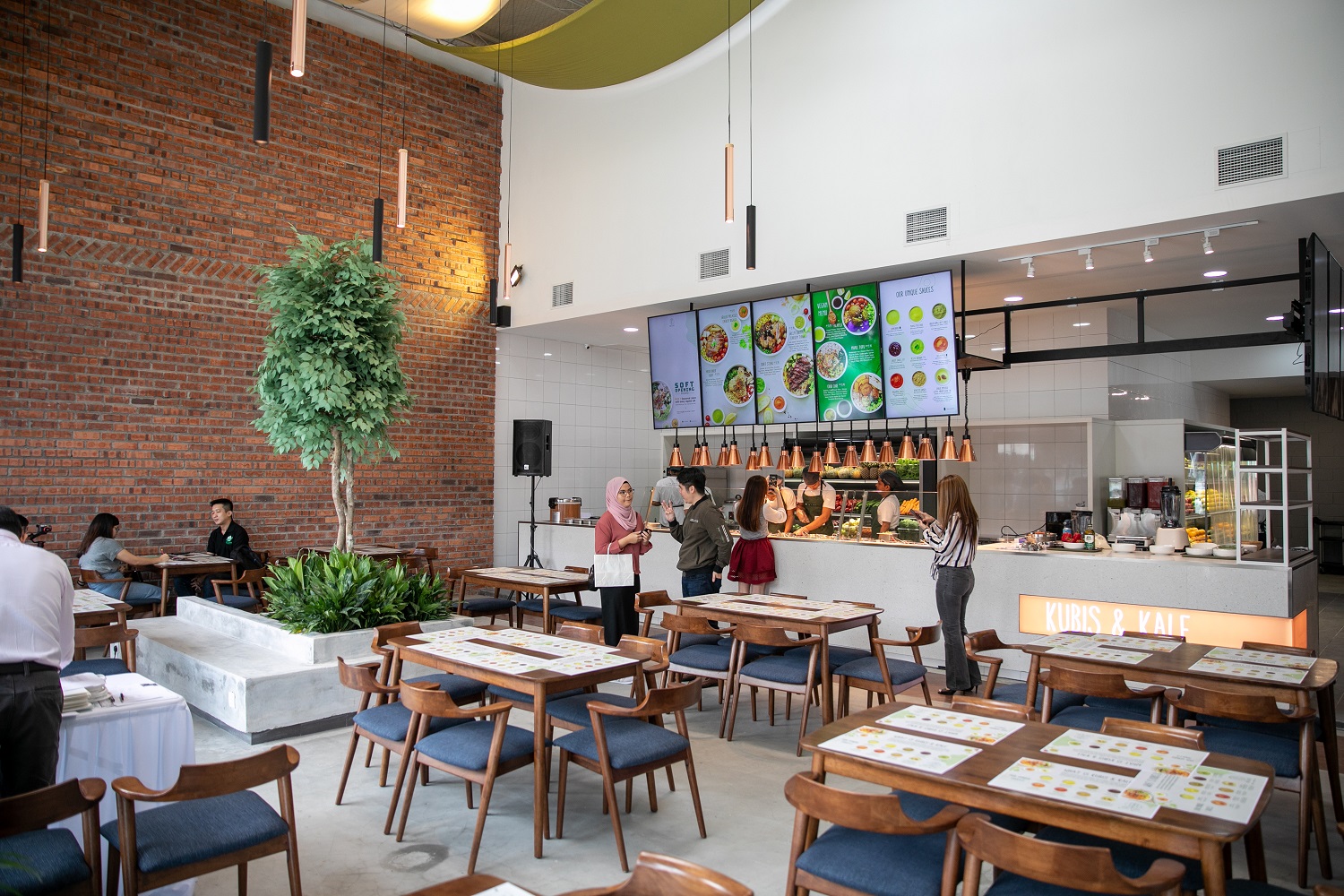 According to Aaron, Kubis & Kale is a venue for simple, seasonal, healthy food. "We emphasise on the choices we make about what we eat, where it comes from and how it's prepared. Our philosophy is cooking from scratch by using whole seasonal ingredients, forming and working with a community our farmers, suppliers & communities who support and advocate real food," enthused Aaron.
We strive to make eating well easy, accessible and affordable. It's no fuss-eating here as patrons could easily order to a healthy range of healthy bowls amidst a minimalistic but comfortable therapeutic green ambience. "We cater to light and green-eating with smidgens of meat for those who still prefers meats. Our dishes are very attractive to cater to a whole new generation of social media users. We'd like to think we are highly trendy but firmly rooted in the core of healthy eating," quipped Aaron.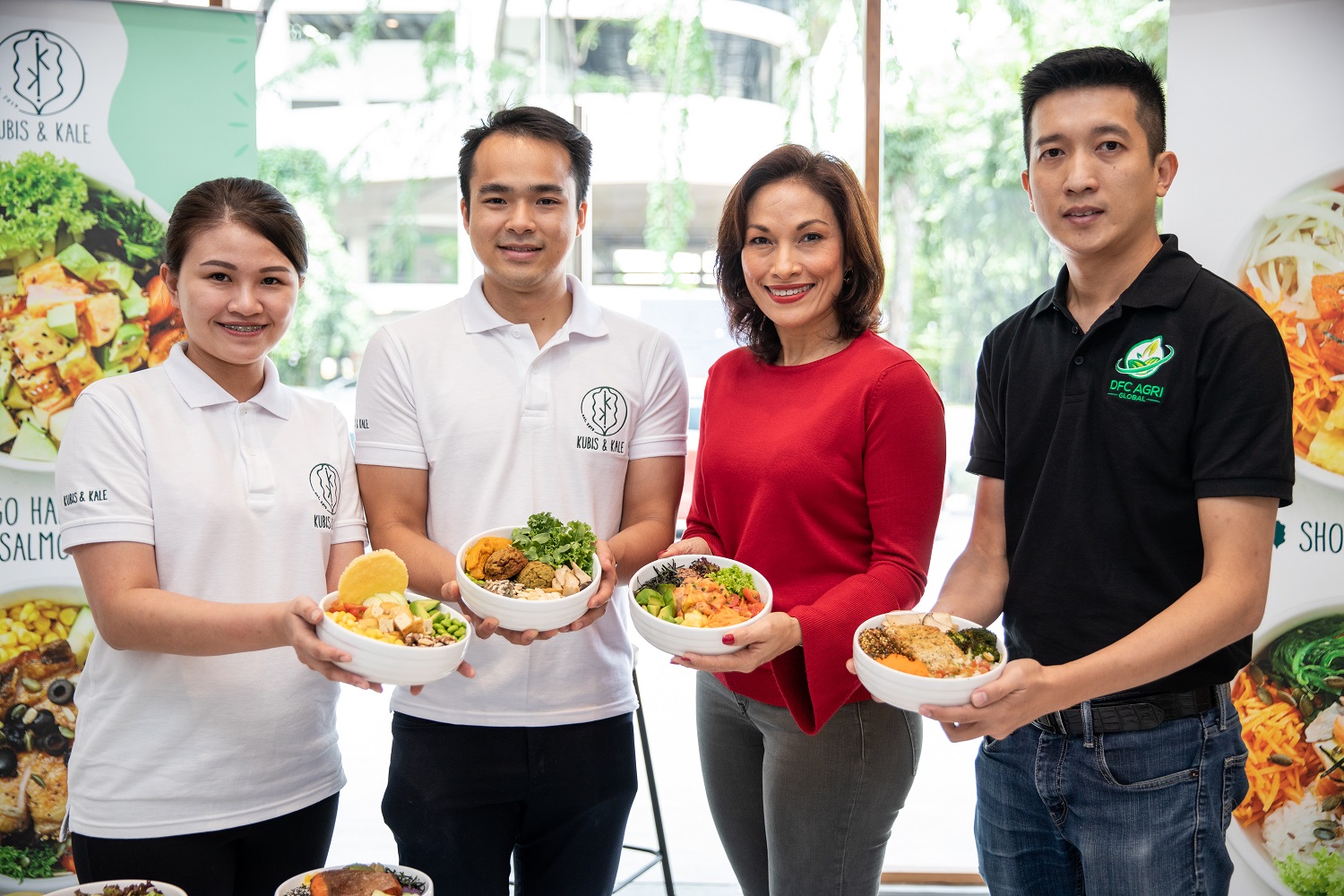 On Kubis & Kale's menu, poke bowl is still a main staple here. This food craze which has caught on since a couple of years ago looks set to stay. Its appeal lies in eaters being able to customise this Hawaiian-inspired dish over a multitude of bases, ingredients and sauces – with chunks of raw, marinated fish — usually tuna — which is then tossed over rice or soba noodles or quinoa and topped with vegetables and umami-packed sauces.
Here at Kubis & Kale, Aaron has come out with new tastes, ingredients and flavours to bring the poke bowl to the next level by introducing 3 new lines to cater to vegetarian / vegan eaters & healthy eaters:
Poke Bowl (raw & cooked)
Cooked dishes
Vegetarian/vegan superfoods menu
Kubis & Kale takes the "healthy" factor one notch up with unique marinates naturally extracted from fruits and vegetable. Some note-worthy points on Poke (raw/fresh) and superfoods vegetarian/vegan:
Incorporating more to fresh/chilled items/in house special marination of salmon, tuna, chicken, etc
will be more of fresh/cooked items
Offering seasonal menu
Vegan sauces option
Will have more vegetarian/vegan option for protein selection
In-house made sauces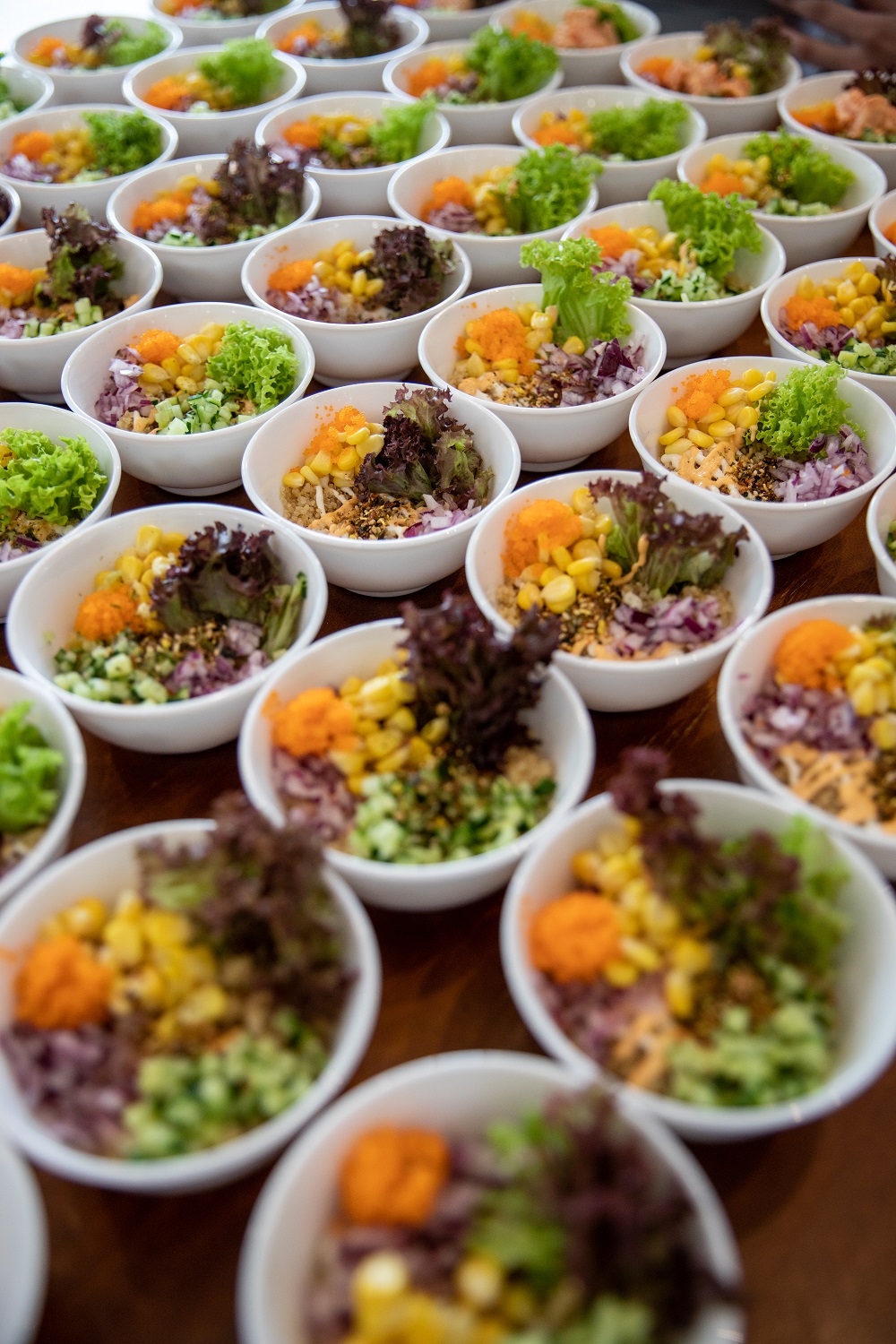 To promote International Vegan Day on November 1, Kubis & Kale announced a "Buy 1 Free 1 promo" from November 1 to 3, 2019 to start the "bowl" rolling for a healthier lifestyle.
Kubis & Kale works closely with local farmers to bring produce from farm to the table for the freshest dining experience.
Kubis & Kale uses carbon veggies as supplied by Agriculture and Urban Regenerative Carbon Farming Experts — Pioneers of Carbon Vegetation (latest farming technology used in Australia and France, first in Malaysia). CarbonVeggie promote green vegetables which are clean and safe, with high nutrition contents, and using carbon regenerative farming method which is chemicide-free, reduces heavy metal, absorbs carbon into soil, odorless and precision farming method.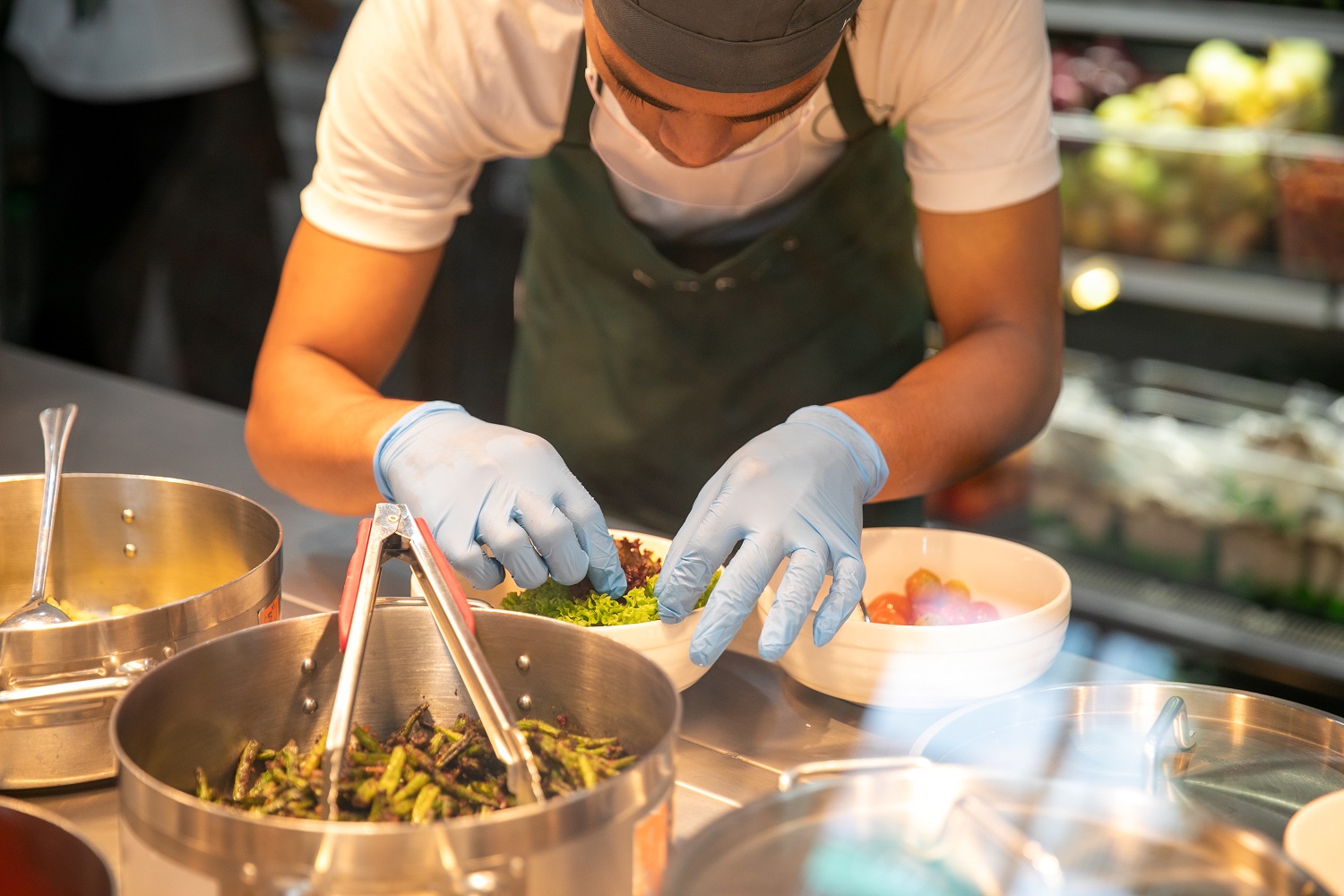 Dietitian Indra Balatratnam shared on nutrition facts and balancing one's meals in a bowl for modern living. She said that what you eat in a day can impact your feelings, wellness and health conditions. "Foods can directly lift your moods, help you feel energetic and address the nagging bloated and indigestion feeling in your tummy.
"For busy people who find it a challenge to eat a healthy meal, poke bowl offers them a chance to mix and match a variety of ingredients such a leans protein, beans, colourful vegetables, nuts, seeds and grains to make up an endless combination of refreshing ingredients combinations for their meals. It's so convenient, has most of the key nutrition you need and so trendy to eat it all in bowl to stay within the proper portion of food you need," explained Indra.
For more information, please call Priscilla Chin at 012 – 626 0309.