Kind Kones Debuts Vegan Kombucha Float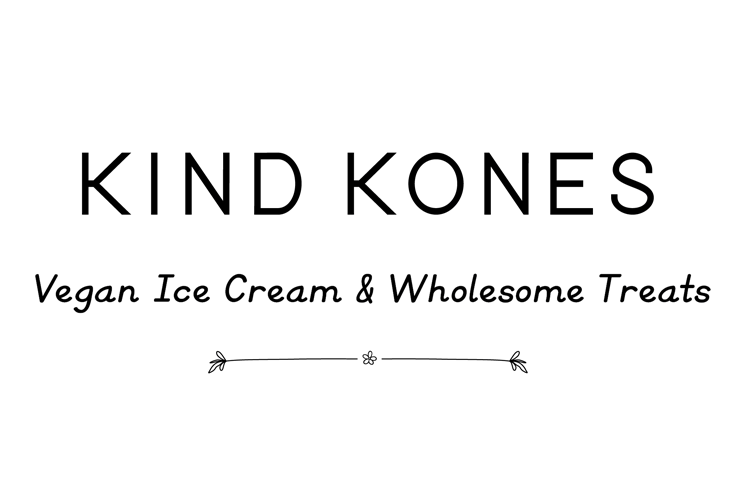 Kuala Lumpur, Malaysia – Kind Kones, an all-natural vegan ice cream and dessert brand, is ushering in the new year with a special-edition kombucha float. This new menu item is a grown-up and healthier version of the old school soda float. The soda is swapped for fizzy kombucha that's loaded with gut-friendly probiotics.
"If you're looking for a dessert that's creamy, yet refreshing, the kombucha float is a nice twist on the old classic." said Serina, Kind Kones' co-founder. The float is assembled by combining only two simple ingredients: a scoop of Kind Kones with a pour over of WonderBrew Kombucha. An alchemy of sorts takes place when put together and the drink transforms into a creamy, sweet, and effervescent treat.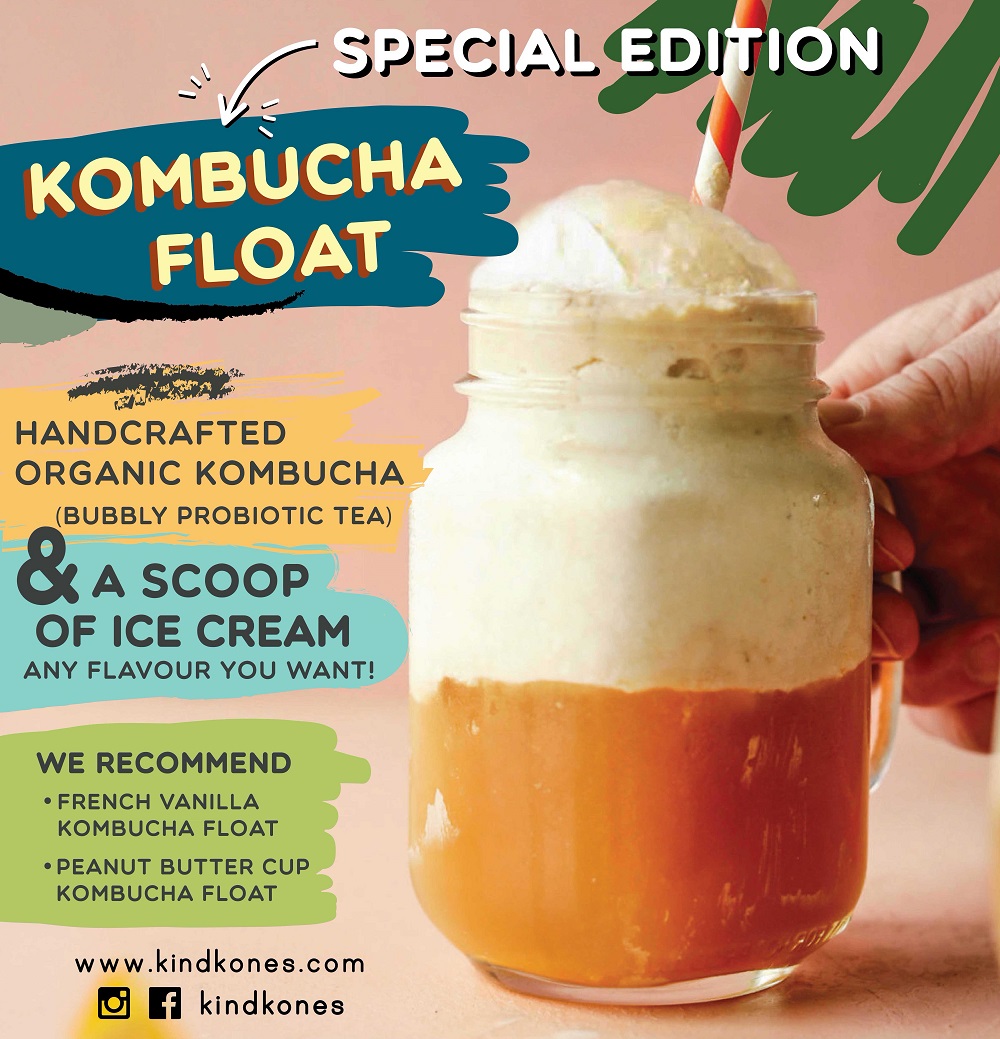 What's more, this better-for-you dessert promotes gut health because kombucha, a fermented black or green tea, helps to restore the gut flora as it is rich in natural organic acids and B vitamins — all elements that provide important support for detoxification. And lastly, Kind Kones ice cream, being vegan and all natural, ditches the dairy, refined sugars, and any artificial additives.
The brand's goal is to dispel the perception that vegan options are extremely healthy and bland. Rather, Kind Kones hopes to strike that delicate balance and prove that vegan desserts can just be as good as the dairy kind.
Kind Kones recommends the drink served with French Vanilla Bean or Peanut Butter Cup flavours, but customers have the option to create their own flavour combination.
Kind Kones outlets are located at:
No. 61, Plaza Damansara, Jalan Medan Setia 1, Bukit Damansara | Open 11am-11pm daily
LG-7, 1 Mont Kiara, 1 Jalan Kiara | Open 10am-10pm daily
F.29, Level 1, Bangsar Village, 1 Jalan Telawi 1, Bangsar Baru | Open 10am-10pm daily
LG-02, Jalan SS 16/1, Ss 16, 47500 Subang Jaya, Selangor | Open 10am-10pm daily
LGC-30, Mid Valley Megamall, Mid Valley City, 58000 Kuala Lumpur | Open 10am-10pm daily
Website: www.kindkones.com
Instagram: @kindkones
Facebook: facebook.com/kindkones 
###
About Kind Kones Kind Kones is an all-natural vegan ice cream brand. The ice creams are vegan and free from dairy, egg, refined sugar, soy, and other artificial additives with mostly gluten-free options. The company also serves a selection of vegan desserts that are healthier alternatives to conventional versions usually loaded with sugar, salt, and unhealthy fats. Kind Kones strives to provide a better way to indulge in sweet treats guided by a philosophy of being kind to your body, the environment, and to others.
About WonderBrew WonderBrew Kombucha was started with the mission to empower people to become a healthier, happier and better version of themselves, all starting from a healthier gut! The Malaysian company produces handcrafted, 100% natural raw kombucha.