Kiddypedia: The True Wonders of Learning and Discovering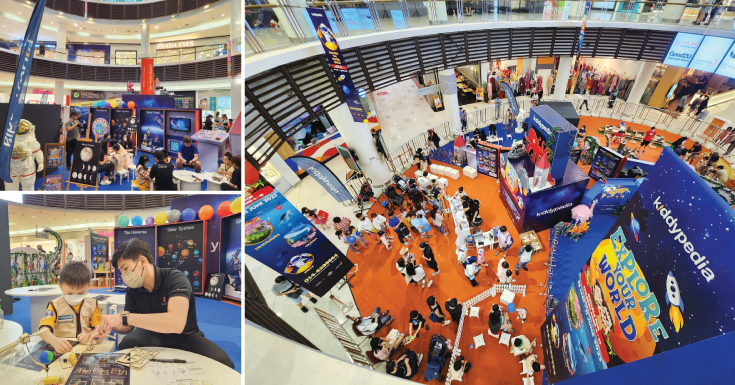 As the world we live in evolves, the way children learn and develop in the ever-changing educational platform should ideally be at par with the times. As such, we shouldn't expect them to be merely depending on copying off whiteboards, taking down endless notes, and reading textbooks from cover to cover. These are not bad ways to learn at all, but they are not quite enough for today's children to truly thrive and emerge as trailblazers of tomorrow.
Concerned and discerning families everywhere have been searching for a way to give their children that extra edge in their education, in their efforts to ensure their young ones' future success, and also to keep them inspired to learn, explore and discover. This is where Kiddypedia has made its mark – as an exciting and engaging child edutainment programme pointed towards radical changes in the way children can explore their surroundings and gain knowledge. The programme is known for its vivid and immersive encounters which leave a lasting impact in their lives.
Kiddypedia boasts a brilliant concept, and that is, any place can be converted into a living classroom. Abandoning the obsolete ideas when it comes to offering learning opportunities, Kiddypedia is able to capture children's full attention at any given spot, transforming it into a fully engaging, educational playground where children are free to simply let go and enjoy themselves with the hands-on activities prepared for them, complete with eye-catching displays. Any child who has ever experienced this will surely vouch for the tremendous appeal it has over textbook learning!
Constantly updated ideas to keep kids interested and captivated
Kiddypedia's edutainment programmes feature interesting themes and subjects which kids generally find enthralling. These are kept fresh and updated throughout the year to capture the attention of children, and of course, to allow them to explore new areas of interests. In fact, Kiddypedia plans to deliver 30 to 50 new themes every year! This wide range of educational experiences covering countless topics effortlessly warrant our future generation's diverse interests and keep them wanting more in terms of learning and discovering.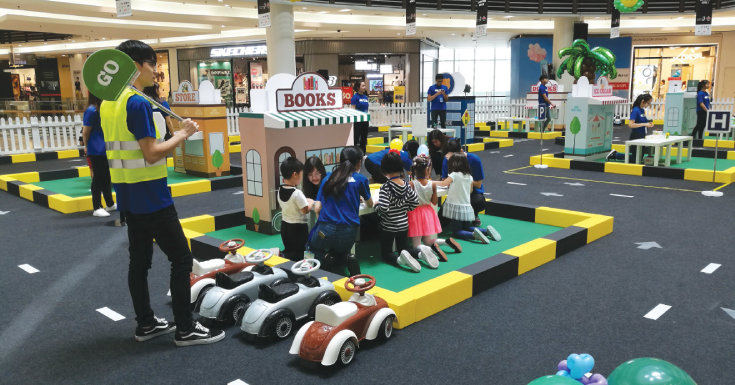 Bagging this year's BabyTalk & MamaPapa Readers' Choice Awards in the Child Edutainment Programme category, Kiddypedia's innovative approach to education calls for applause, as they continue to spread their roots within our country's arena of children's education and edutainment. Discerning families can surely testify that Kiddypedia has the kind of reputation that beckons to be reckoned with.
Never resting on its laurels in transforming knowledge into experiential events, Kiddypedia aims to reinvent the process of learning by continuously furnishing young ones with the means to freely explore and discover as they saturate themselves in sensational educational experiences.
Kiddypedia is synonymous with fun and enjoyable educational experiences. Each of its exciting events, and not to mention, knowledge boxes, field trips, etc, has been helpful in developing children's soft skills, life skills and self-confidence, besides promoting critical and creative thinking. When parents have their kids' best interest at heart, they'll hardly go wrong with Kiddypedia!