Kiddy123.com: Malaysia's Leading Early Childhood Education Directory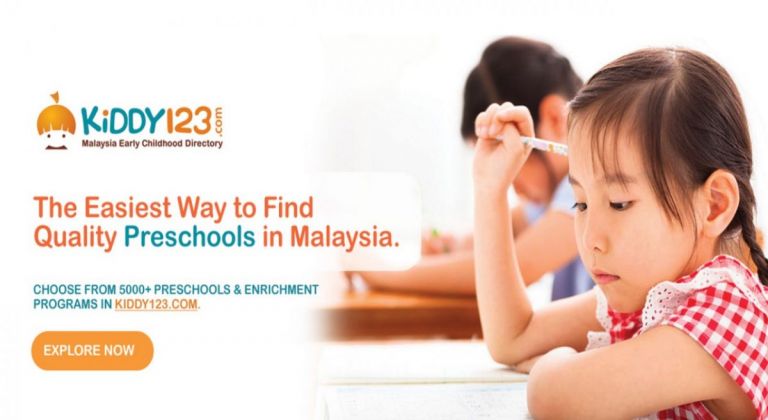 Kiddy123.com is Malaysia's leading early childhood education directory that maintains the most complete, accurate and up-to-date list of accredited preschools, enrichment centres and local resources to assist parents to make informed educational decisions.
There are more than 70,000 Malaysian parents using Kiddy123.com every month. They bring together a comprehensive compilation of 4,000+ local and international preschool profiles, as well as independent early learning and development institutions for parents and expatriates in Malaysia. Whether parents are looking for a new school or just exploring options, the directory serves as a way to locate schools and education programs that best accommodate every child's needs and family's preferences. The user-friendly interface and navigation help parents conduct advanced searches by schools, institutions, locations and more.
On top of that, they work incorporates detailed school profile listings, in-depth reviews, exclusive information and industry-specific insights. We vet every school and institution we affiliate with. Rest assured that Kiddy123.com is your trusted source for early learning choices. Each review offers a unique, objective perspective on the school's strengths, curriculum, programmes, pedagogical approaches, and facilities, informed by in-person school visits and face-to-face interviews with founders, principals and administrators. It also covers general factors concerning a school's overall suitability such as safety, hygiene, environment, values, location, after-school care options, meals and class sizes, complete with plenty of visuals to make selecting preschools an easier task.
As the essential early childhood learning guide, a variety of other child-related information and resources are delivered to parents on a single platform. There are leading edge articles on parenting tips and guides to inform, support and empower families, educators and caregivers in an easy to understand manner. They are also building on an introductory discussion of special needs support in Malaysia. Additionally, mark your calendars with our lists of upcoming holiday programs, workshops, carnivals, playdates and more great family fun that you would not want to miss. Channel your child's boundless energy and liven up your free time with the best events and activities around town.
Together with a strong network of affiliates across the local early childhood community and research-based resources, ideas and tips for families, Kiddy123.com can better support your efforts in securing the right education for your child. Access our directory to help identify, evaluate, select your preferred education partners. Connect with the local education community and stay informed with our e-newsletter. View our best hand-picked content sent straight to your inbox in a timely manner. Register now at www.kiddy123.com.