Keep Your Little Ones Squeaky Clean With These 7 Best Baby Bathroom Essentials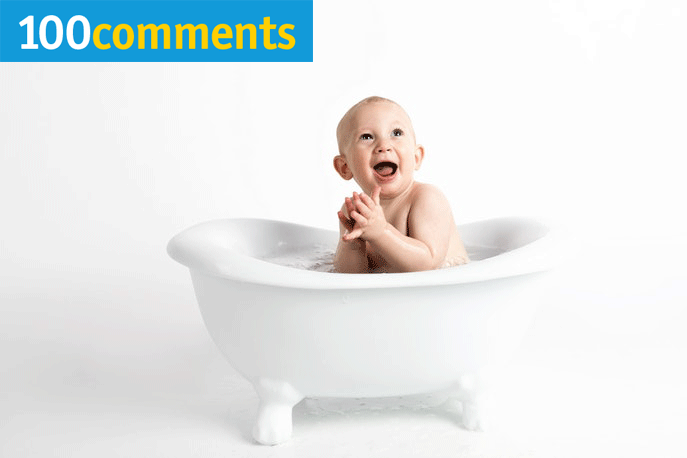 Giving your baby a bath doesn't have to be a chore. Making bath time safe and comfortable means that you can enjoy some precious bonding time between you and your little one. Below is a list of all the essential bath supplies you need to turn bath time into fun time.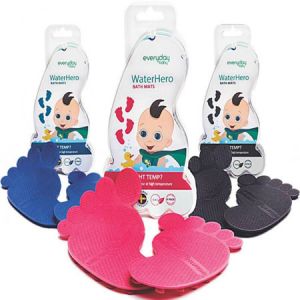 Best Safety Bath Mat
Worried about your little one's safety in the bath? WaterHero Bath Mats indicates when the bath water is too hot by changing colour at high bathing temperatures. When the temperature in the bath becomes too high (about 37 degrees Celsius), the entire mat changes colour from its original colour to white – making it easy for parents to see when the temperature is safe. Aside from that, WaterHero Bath Mats have a unique custom-designed patterned anti-slip surface to counteract the slipping risk in the bath. With 40 suction cups per bath mat (4 pieces bathmats per package) WaterHero Bath Mats keep your baby standing safely and stably during their baths.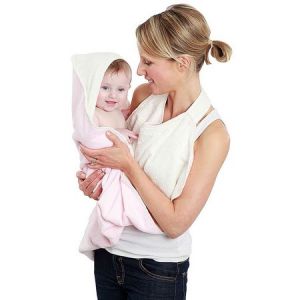 Best Baby Bath Towel
Once bathtime is over, help your little one stay dry and comfortable with the award winning Cuddledry Baby Apron Bath Towel. Designed to leave both hands free for safer lifting, this super soft towel is made from pure unbleached cotton and natural bamboo fibre. Silky soft, highly absorbent, and fast drying, the Cuddledry Baby Apron Bath Towel also contains natural antibacterial properties that make it perfect for sensitive baby skin. Aside from that, the double thickness helps to draw water away from baby's skin and hair, while the long and luxurious design allows you to cocoon and cuddle your baby until they feel safe and secure.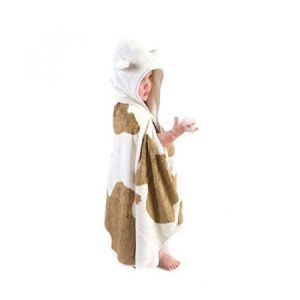 Best Toddler Bath Towel
Make bathtime fun with the Cuddledry Cuddlemoo Organic Bamboo Toddler Hooded Towel Cow Print. Designed for toddlers aged 1-3 years old, this towel is big, soft, warm, fun, and downright gorgeous. Made with two luxurious layers of pure cotton and bamboo fibre, this towel stays soft however many times you wash it. It uses clever microfiber technology to ensure that it stays soft and absorbent enough to dry your little ones in moments.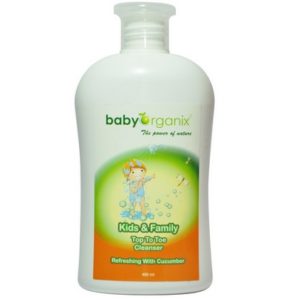 Best Baby Top To Toe Cleanser
Made with the perfect balance of cleansing moisture and kindest care, this lathering cleanser ensures that your baby's skin remains smelling clean no matter the circumstances. BabyOrganix Kids & Family Top To Toe Cleanser is designed to gently wash your child while retaining their skin's natural moisture. Infused with only the highest quality organic and natural plant based ingredients such as aloe vera, this gentle yet effective cleanser is tear free and suitable for any skin type. In addition, this formula also comes in rose, cucumber and peach flavors, turning an ordinary bath time into a full on pampering. Ideal for newborns, toddlers and the whole family.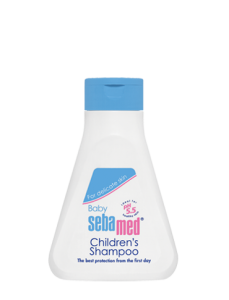 Best Baby Shampoo
Made by one of the more prominent brands in healthy skin care, Sebamed Children's Shampoo gently cleans your baby's hair without the use of soap or other harsh chemicals. It is specially formulated to hydrate your baby's hair and scalp, stimulating healthy growth. And because it is soap-free and made at a pH level of 5.5, you never have to worry about it drying out your child's skin or hair. Instead, it deeply cleanses without irritation to help protect your baby's sensitive scalp. Ideal for cleansing and care the fine hair and delicate scalp of babies and children, minimizing the risk of dryness or irritation.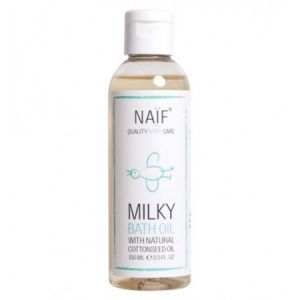 Best Milky Bath Oil
Made from natural ingredients such as cottonseed oil and bisabolol, Naif Milky Bath Oil gently cleanses, softens, and relieves dry, sensitive baby skin. It helps to relieve and reduce scratching sensations. The oil makes the bath water milky without leaving a greasy layer, meaning that your baby's skin becomes less slippery.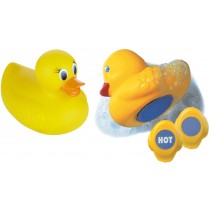 Best Safety Bath Ducky
Munchkin's Safety Bath Ducky is a fun and squeaky toy that your children will love – one that even offers a unique safeguard against scalding from hot bathwater. The Ducky's unique safety disc changes color to spell "HOT" if the water temperature is too high, warning you of scalding danger to your child. You can rest easy knowing that your little ones can bathe safely with their new rubber ducky friend.