Keep Your Skin Younger And Healthy With Target Pro By Watsons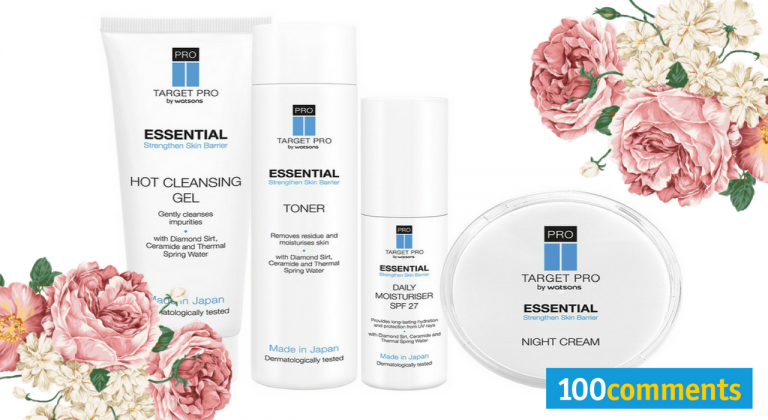 Skin changes with age. Do you know that the first signs of ageing can become apparent at the ripe age of 21? Signs of ageing skin include sagging, thinning, wrinkling, dryness and appearance of age spots. These all signs happen naturally or depends on variety of factors such as one's lifestyle and diet. But, you may slow it down by using good skincare products.
Luxurious yet affordable skincare range
Our skin being the first line of defence against external aggressors, it is constantly exposed to harmful elements such as UV rays, pollution and stress that can weaken the skin barrier. Thus leads to various skin sensitivities such as dry skin and visible redness. Luxurious skincare products Target Pro by Watsons Essential Range is developed to combat this problem effectively.
The truth is, quality skincare products can be costly and hurts you pocket. Not to mention, some products are full with chemicals and damaging to the skin. Worry not, you can achieve a flawless and youthful complexion skin at a more affordable price and ultra-gentle on the skin. Target Pro by Watsons Essential Range is a skincare range consisting of multifunctional beauty products to satisfy specific skin conditions. This Japan products are scientifically and dermatologically formulated with only the safest skin care ingredients, making sure it  is gentle on the skin.
Key ingredients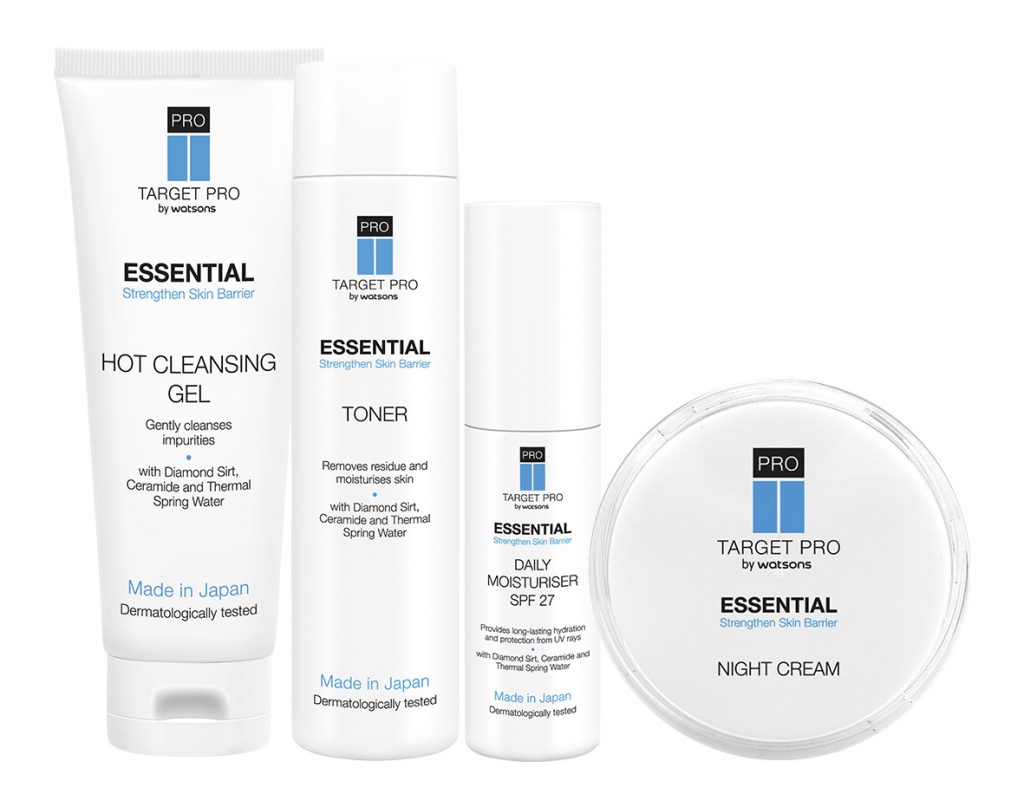 Target Pro by Watsons Essential Range contains two important ingredients – Diamond Sirt and Ceramide. Diamond Sirt acts as an essential DNA protector that prevents skin cell damage and delays the process of skin cell degeneration. Ceramide is an essential moisturising ingredient found naturally in skin. Lack of ceramide can cause your skin to be more sensitive. Thanks to this new skincare, it contains the powerful ceramide ingredient to replenish and lock in moisture while simultaneously boosting the skin's natural barrier function, protecting it from dryness and external irritation. This to ensure your skin is constantly moisturised and healthy.
Target Pro skincare range includes Target Pro ESSENTIAL Hot Cleansing Gel, Target Pro ESSENTIAL Toner, Target Pro ESSENTIAL Daily Moisturiser and Target Pro ESSENTIAL Night Cream. All Target Pro by Watsons Essential Range products are guaranteed to be alcohol-free, paraben-free and fragrance-free. The products are affordably priced between RM59.90 to RM79.90. The range is exclusively available online and instore at Watsons outlets nationwide.