Keep Your Chill with the Top 3 Best Fridges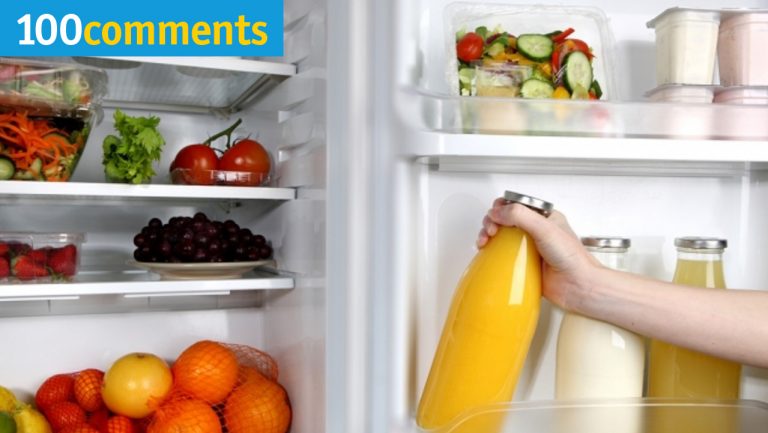 Need a new fridge?
Considered a compulsory item for any household, a good fridge should be able to store your food and keep them fresh for much longer. These appliances serve as the center pieces of your kitchens, setting the tone for the whole room and storing much of the food that your family will eat every day.
A good fridge should be able to last your family for many years, but if you're thinking of upgrading to a newer model, don't forget to look at its temperature control and uniformity, produce preservation, and ease of use. To give you a hand, we've gathered together a list of the top 3 best fridges on the market.
Toshiba Refrigerator 480L Fridge 2 Door TSB-GRT48MBZFS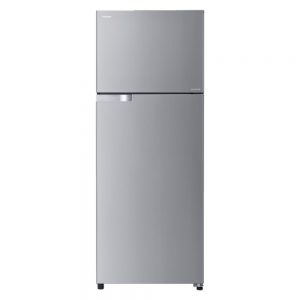 Need to keep things cool? Then look no further!
The Toshiba Refrigerator 480L Fridge 2 Door is packed with useful features to ensure that all of your family's foodstuff is packed away safely and conveniently. It contains a special fast-cooling zone for beverages, ensuring that you'll be able to enjoy your drinks chilled as quickly as possible.
The fast cooling zone is designed to be large enough to contain all of your drinks, with a capacity of 5 bottles of 1.5L bottle, 21 bottles of 500ML bottle, 38 cans of 350ML can, or 57 packets of 250ML packet. The fast-cooling zone is also suitable for storing other items like meat and fish. The fridge also has new multi-purpose Utility Box that is enclosed and separated from fresh food, making it an ideal space to store non-food items that need to be kept cool.
Apart from that, the Toshiba Refrigerator uses a Hybrid Bio Deodorizer system to keep your food fresh for much longer then usual. When cool air passes through the 2 Biocatalysts in the Hybrid Bio, odor molecules like sulfur, nitrogen and aldehyde produced from food are filtered and disintegrated. The Hybrid Bio Deodorizer system also makes use of Silver (Ag), a natural agent that helps to restrain bacteria-growth.
For ease of use, the Toshiba Refrigerator also has a control panel located at the front side of the refrigerator for greater convenience and control of temperature. This allows you to switch to Normal, ECO or Quick Freezing mode with just a simple press of a button.
Click here to find out more about Toshiba Refrigerator 480L Fridge 2 Door TSB-GRT48MBZFS. 
Sharp Refrigerator SHP-SJP635MBK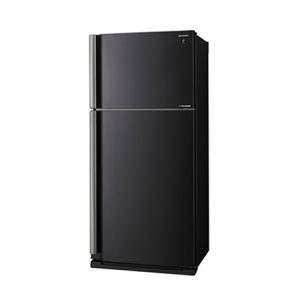 The Sharp 2 Door 650 Litres Refrigerator keeps your food cool without causing your electricity bill to spike.
It uses a  J-Tech Inverter refrigerator that reduces energy consumption by switching the compressor between high and low operation modes instead of switching it on or off completely as the non-inverter models do. This helps you to save up to 77% more energy compared to conventional fridges, reducing your energy bill while helping the environment at the same time. This 36 stage process also enables much more precise control over your fridge's internal temperature level, allowing you to set up the optimal cooling speed for your food and beverages.
It also contains high tech Ion Plasmacluster technology to keep your food as safe as possible. The Ion Plasmaclusters are able to eliminate up to 99% of the bacteria that might be lingering in the fridge, getting rid of bad odors while keeping your food fresh and edible for much longer.
In addition, this Sharp Refrigerator holds an array of other innovative features designed to keep your food fresher for longer. Apart from the regular refrigeration, it also has an Extra Cool and Express Freezing mode.
The Extra Cool mode lets you store your favorite carbonated drinks at 0-2 degrees Celcius. Keeping your carbonated drinks at a lower temperate causes the bubbles in the drink become smaller and finer, making it easier to drink and allowing you to enjoy the taste better then ever.
The Express Freezing mode, on the other hand, is designed to make ice cubes as quickly as possible. The express freezing makes ice cubes within 93 minutes – about 40% faster compared to conventional freezers which usually take around 154 minutes to create ice cubes.
Click here to find out more about Sharp Refrigerator SHP-SJP635MBK. 
Samsung Refrigerator RT5000K Top Mount Freezer with Twin Cooling Plus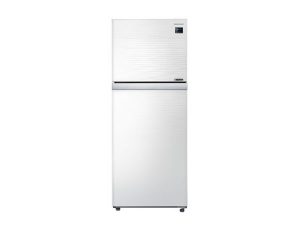 Moisture-Full Freshness all over the fridge
Only Twin Cooling Plus™ creates a favorable environment for preserving fresh food in the fridge with up to 70% humidity compared to 30% in a conventional fridge. This means that it keeps ingredients fresh for longer without drying out.
The Twin Cooling Plus™ system also cools the compartments separately to stop unexpected odors spreading from fridge to freezer, allowing your frozen food to retain more of its original flavor.
In addition, this fridge has 5 separate Conversion Modes on demand, providing you with the ultimate in flexible storage. Easily convert your freezer into a fridge to keep all the fresh food you need to store for different seasons or special occasions or switch to off mode to save energy, depending on specification.
The fridge can also be used to creates ice and chill beverages. It rapidly delivers intensely cold air to fast freeze or cool at the touch of a button. The Power Cool mode quickly chills food and drinks, while Power Freeze mode is great for freezing or firming up frozen food and making ice.
The Samsung Top Mount Refrigerator is designed to work longer and more efficiently while being quieter and using less energy.  The Digital Inverter Technology automatically adjusts the compressor speed in response to cooling demand across 7 levels. It uses less energy, minimizes noise and reduces wear and tear for longer-lasting performance.
In addition to all that, an Anti-Bacterial Protector is installed to keep the fridge clean and hygienic. Air is passed through an Activated Carbon filter, ensuring that it is constantly sterilized and deodorized, while an anti-bacterial mesh eliminates bacteria to ensure that your food is safe and fresh.
The inside of the fridge uses high efficiency LED lighting that is slimmer, cooler and more power-efficient than conventional lighting. Located on the top and sides, it beautifully and brilliantly illuminates every corner, ensuring better visibility so that you won't have to rummage around to find what you need.
Click here to find out more about Samsung Refrigerator RT5000K Top Mount Freezer with Twin Cooling Plus.