Keep Your Baby Safe on the Road with the Top Ten Car Seats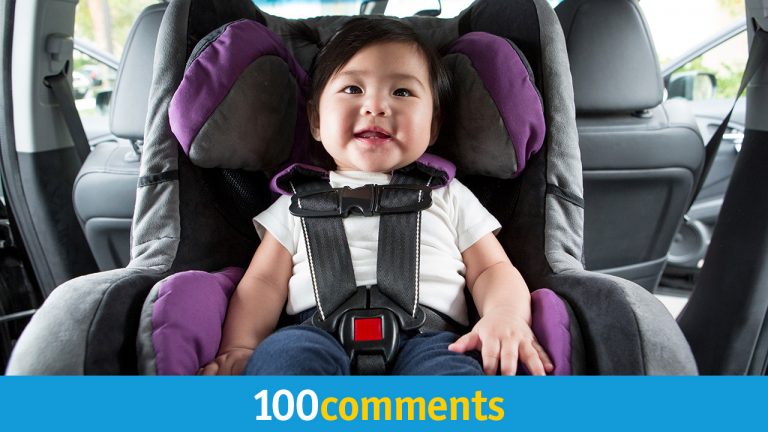 If you have a young child, a car seat is an essential piece of child safety equipment. This is because the seat belts in most cars are designed with adults in mind. If your car has an accident, your child could be seriously hurt or even killed if they don't have a child car seat.
As such, this is one piece of baby gear you'll probably want to get before the baby is born. That way, you'll have plenty of time to pick and choose the best car seat for your family. To help you out, we've gathered a list of the top ten car seats below.
Recaro Young Sport Car Seat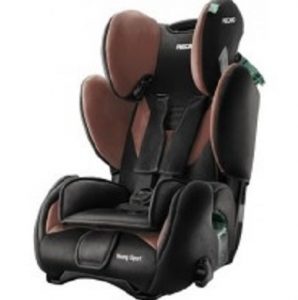 RECARO Young Sport – the child seat that meets your needs without compromising on comfort or safety. For toddlers or children who are already at school, this child safety seat offers the highest levels of safety and ergonomics from around 9 months to 12 years of age. The multi-way adjustable headrest and ergonomic ribbed foam provide perfect comfort and keep the air circulating. The Young Sport includes a height-adjustable 5-point harness with energy absorbers, a central lock and patented tensioners. Simply fasten it with the car's three-point safety belt. It's that easy!
For more information on the Recaro Young Sport Car Seat, click here.
My Dear Safety Car Seat
The My Dear Safety Car Seat prioritizes your child's safety. It comes with five point harnesses, one pull tight and one press loosen shoulder strap. This car seat also has 4 adjustable seat levels so that your growing child can always sit comfortably. With a car safety belt clip system and a one press to loosen system, this car seat is also simple and easy for the parents to install.
Click here to find out more about the My Dear Safety Car Seat.
Cybex Pallas 2-Fix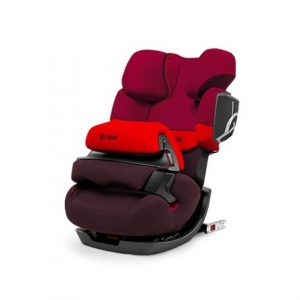 Suitable for children aged 9 months up to 12 years, the Cybex Pallas 2-Fix is rated as is one of the best car seats that grow with the child in Group 1/2/3. WHICH? rated its safety performance in accidents as excellent throughout the entire lifespan, and awarded its side-impact protection with the top mark – 5 stars. This is due to the numerous safety features including adjustable impact shield, Optimised Linear Side-impact Protection (L.S.P. System Plus), and ISOFIX Connect for more safety and stability.
Click here to find out more about the Cybex Pallas 2-Fix.
KIWY S123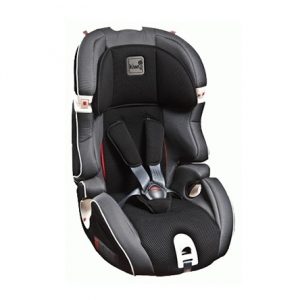 KIWY S123 is a multiple adjustment car seat that grows with your child. It is suitable from 9 months up to 12 years and can handle weight between 9kg up to 36kg. The KIWY S123 is a modern, stylish Italian product which provides top safety features on the market including 8-position height adjustable backrest (145mm stroke), headrest adjustable in both height and width, wide, comfortable backrest for children, effective side impact protection (SIP), and plastic safety belt.
To find out more about the KIWY S123, click here.
Recaro Monza Nova 2 Car Seat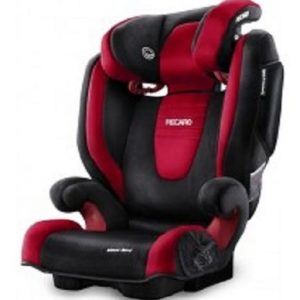 The award winning Recaro Monza Nova 2 provides reliable protection and sophisticated functionality for your child, suitable for the use from approximately 3 to 12 years old. This car seat was designed based on three principles: Safety, Comfort, and Innovation. It includes many useful features such as integrated RECARO Sound System, depth adjustable headrest, reinforced armrests, comfortable seating foam, and 11 way height adjustable headrest.
To learn more about the Recaro Monza Nova 2 Car Seat, click here.
Fisher Price Infant Car Seat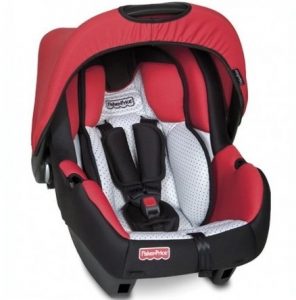 Designed for younger children, the Fisher Price Infant Car Seat is suitable for those aged between 0 to 15 months. It comes with a 3 point safety belt to ensure your baby's safety as well as a central harness. You can also purchase additional accessories such as a deep shell with side protection, Sun Canopy, removable body insert for newborn, and shoulder and buckle pads.
Click here to find out more about the Fisher Price Infant Seat.
Meinkind Asilo Baby Car Seat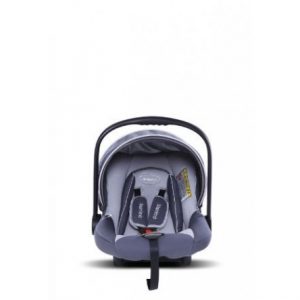 Established in 2015, Lil Sanctuary is the sole distributor of Meinkind baby and infant car seats in Malaysia, Singapore, Thailand, Indonesia, and Vietnam. The brand Meinkind is coined from the word "Mein Kind" in German, which means "My Child". Meinkind baby and infant car seats are designed using German technology and have undergone vigorous safety testing to ensure that the car seats exceed Europoean safety standards.
Click here to find out more about the Meinkind Asilo Baby Car Seat.
GB Vaya i-Size Car Seat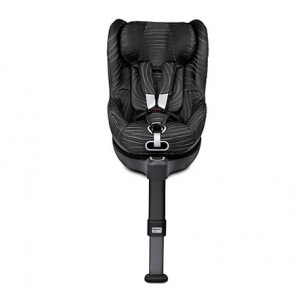 The Vaya i-Size is a new car seat in the gb Platinum collection incorporating a clean 'future perfect' design, top-line safety technology and a number of parent-friendly features. With a 360° rotation mechanism, this car seat makes switching from rearward- to forward-facing easy and offers a comfortable ride for children up to 105 cm (approx. 4 years).
Click here to find out more about the GB Vaya i-Size Car Seat.
Koopers Waltz Car Seat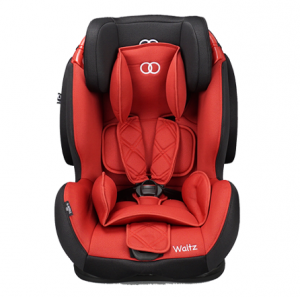 Built to handle children between 9 to 36kg, the Koopers Waltz Car Seat comes with a number of useful features such as extra padding, Side Protection System (SPS) for extra protection, 5-point safety harness and an adjustable headrest. It can be installed using isofix or seat belt, depending on what kind of car you drive.
Click here for more information on the Koopers Waltz Car Seat.
Fedora C3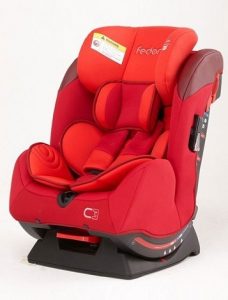 The Fedora C3 car seat is car seat that is customized in accordance with baby's growth up to 7 years old. It was designed to give children psychological stability and comfort. The seat is structured with high position for the short bodied children to secure a clear view out of window 6-steps extended head rest 4-steps adjustable angles A 380mm X 400mm wide space let the children act for themselves.
Front and rear installations are available from birth to 7 years. Smart Easy Guide Detachable inner seat 5-point safety belt Antislip pads of belts keep babies from slipping An indicator helps to install rear-facing in a correct way and reduces the wrong installation.