The Milk Every Child Would Love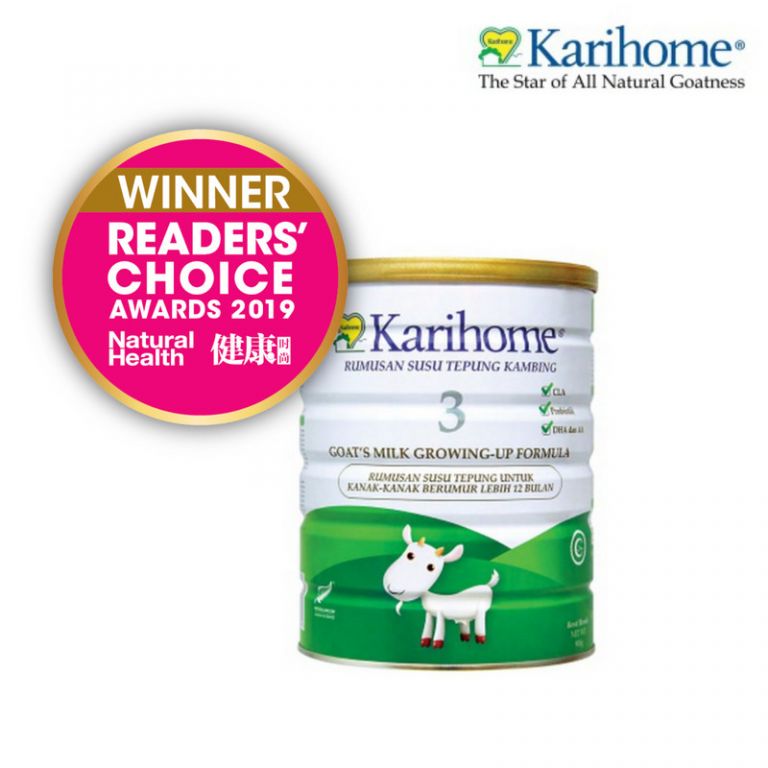 For every child, milk is an essential nutritional product for their development and growth. Parents have always trusted Karihome Goat Milk Formula for its high nutritional value and unmatched quality. The multi-award-winning formula milk powder is rich in DHA, AA and other natural minerals and vitamins such as calcium, folic acid and iron. The addition of probiotics Lactobacillus Acidophilus and Bifidobacterium Lactis in Karihome also help in maintaining a healthy digestive system.
Formulated and produced in New Zealand, Karihome is designed to be less likely to cause allergic reactions in children. The brand is also known to follow stringent manufacturing processes mandated by the New Zealand Ministry for Primary Industries. Other benefits include:
Good Nutrition
Goat milk contains a high level of nucleotides, sialic acid and taurine naturally which are vital for the health and well-being of the children. In addition, the high content of casein phosphopeptides (CPP) in goat milk increase the solubility and absorption of minerals by our body.
Reduction of allergenic burden
Goat milk contains fewer allergens than cow milk, thus the chance of getting an allergy reaction by goat milk consumer is lower. Many children who experienced itchy skin and rashes after drinking cow milk had fewer and less severe reactions when they switched to goat milk.
It improves tummy health
Goat milk can prevent the loss of the gastrointestinal tract barrier function. Great development and maintenance of gastrointestinal tract barrier function help to reduce the risk of getting gastrointestinal problems such as vomiting, diarrhoea and tummy upset.
It's easier to digest
Goat milk forms softer curds which can be digested more readily than dense cow milk curd. Goat milk can be digested about a third of time faster than cow milk.
It is no surprise to see why Karihome is the winner once again in the Natural Health Readers' Choice Awards 2019 in the Children's Goat Milk Powder Category.
For more information, go to www.karihome.com.my or www.facebook.com/karihomemalaysia. To review this amazing goat milk formulation, go here.