Kao Malaysia Launches All-New Laurier With A Brand New Look And Style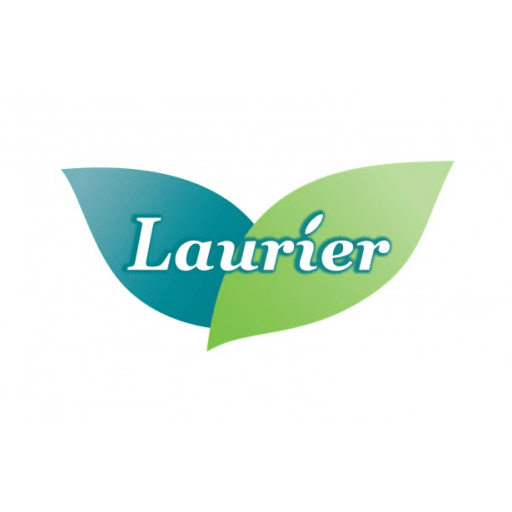 Petaling Jaya, 8 August 2018 – Kao Malaysia today launched the All-New Laurier, sporting a brand new style and look. The new packaging of Laurier reflects a renewed identity of a product that is 'Made with Love'. Designed with the needs and convenience of women in mind, the All-New Laurier sanitary pads feature breakthrough Japanese technology and innovation, particularly the 'Ultra Absorbent Core'.
Kao Malaysia champions the needs of the increasingly sophisticated and active lifestyles of women today, elevating their quality of life and sharing the joy of innovative products to maximize consumer satisfaction. Developed based on Kao's "Yoki-Monozukuri" values, the All-New Laurier combines the needs of consumers with innovative R&D in order to provide every woman with seamless comfort during their monthly menstruation.
President of Kao Malaysia, Mr. Masaki Fujiwara said at the launch event, "For the past 35 years, Kao Laurier has remained true to its commitment – caring for women and empowering them with freedom to lead their lives through Japanese technology and innovation. The All-New Laurier gives women the confidence that comes with the satisfaction of taking good care of themselves, alleviating the anxiety and physical discomfort during those unavoidable days. With this new innovative product, we strive to bring satisfaction and enrichment to the lives of people by providing women a whole new experience in comfort, confidence and convenience."
Explaining the reason behind the new packaging design, Kao Malaysia Marketing Vice President Ms. Tan Poh Ling shared, "Kao Laurier is 'Made with Love'. The All-New Laurier packaging design and look is inspired to fulfill the needs of women in a multiracial society like Malaysia especially young Malaysian women between the ages of 18 to 22 that seeks for simplicity , colourful and vibrant packaging . The innovative of 'Ultra Absorbent Core' instantly absorbs and holds fluid securely within the centre of the pad, leaving skin dry and offers women comfort and peace of mind even on the first two nights of their menstruation."
Putting in a lot of love and attention into the details of designing a brand new look and packaging, the All-New Laurier is available in Perfect Comfort (Maxi & Slim) and Night Safe (with & without gathers). It is indeed every woman's best monthly companion, going about their daily activities in absolute comfort and confidence! The innovative Japan technology in the All-New Laurier enables skin no leaks and no worries, even on the first two days.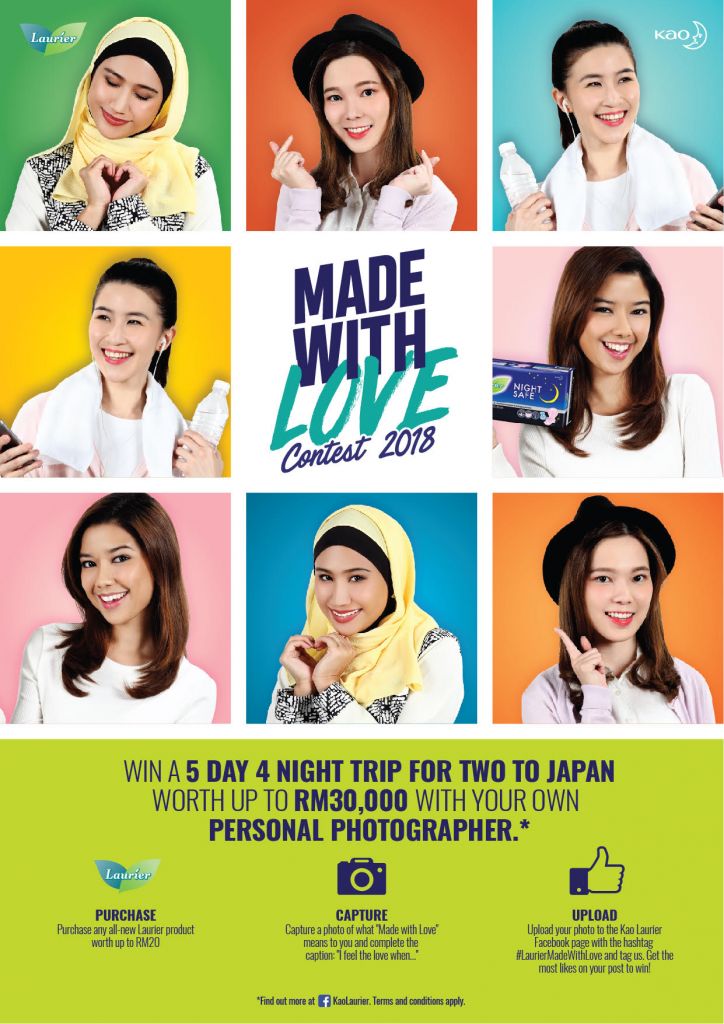 In conjunction with the launch, Kao Malaysia is organising a 'Made with Love' contest where customers stand a chance to win a Grand Prize of 5D4N trip to Japan for two complete with a personal photographer! To be in the running for the prize, customers need to purchase any All-New Laurier products worth RM20, capture their idea of 'Made with Love' in a photo and upload the photo on Kao Laurier Facebook with the hashtag #LaurierMadewithlove. The photo with the most number of likes wins.*
For more information, please visit Laurier Facebook at https://www.facebook.com/kaolaurier/ or Kao Malaysia's official website at http://www.kao.com/my/laurier/.