Junior Champs Preschool Mont Kiara: Nurturing Well-Rounded Learners through Innovative Education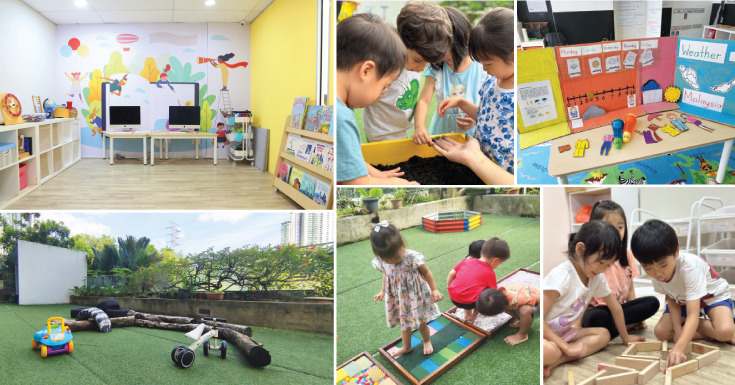 Junior Champs, located in Mont Kiara, has earned its reputation as a prestigious preschool dedicated to the holistic development of children aged 18 months to 6 years old. With an unwavering commitment to fostering well-rounded individuals who possess a deep love for learning, Junior Champs offers a child-centred learning environment that sets the stage for lifelong curiosity and growth.
Child-Centred Learning: At Junior Champs, the educational philosophy revolves around child-led activities, character building, and purposeful discipline. This approach places the child at the centre of their learning journey, allowing them to explore, question, and discover the world around them at their own pace.
Education Framework: The preschool's education framework draws from the British Early Years Foundation Stage (EYFS) and is inspired by the renowned Reggio Emilia approach, known for its emphasis on child-led and inquiry-based learning. This combination creates a dynamic and engaging learning environment.
Play-Based Curriculum: Junior Champs employs a play-based curriculum that prioritises active learning and exploration. With an exceptionally low student-teacher ratio, each child receives personalised attention and care, nurturing their innate curiosity and enabling them to excel in their unique ways.
Comprehensive Development: The preschool offers a diverse range of programmes covering EYFS Key Areas like Communication & Language, Physical Development, Personal, Social & Emotional Development, Literacy, Mathematics, Understanding the World and Expressive Art & Design.
This comprehensive approach ensures that children receive a well-rounded education.
Physical and Outdoor Activities: Junior Champs provides ample space for physical and outdoor activities, aligning with its Reggio Emilia-inspired philosophy, which emphasises the importance of a connection to nature in a child's learning journey. Through hands-on experiences, children are empowered to explore the world around them.
Trilingual Education: Recognising the importance of language skills in a globalised world, Junior Champs is a trilingual school that teaches English, Mandarin, and Malay. This multilingual approach enriches children's linguistic capabilities and cultural awareness.
Enrichment Programmes: In addition to its core curriculum, the preschool offers various enrichment programmes, including art, gymnastics, speech and drama, as well as Mandarin classes. These programmes support children's multifaceted growth and provide opportunities for them to explore their interests.
Full-Day Programme: Junior Champs offers a full-day programme that includes lunch and afternoon snacks, ensuring that children are well-nourished throughout their learning journey.
Junior Champs Preschool Mont Kiara's holistic and innovative approach, informed by established educational philosophies, prepares children not only for successful academic journeys but also for a lifelong love of learning. By fostering curiosity, creativity, and well-rounded development, Junior Champs sets a strong foundation for a rewarding path through primary school and beyond, making a lasting impact on the lives of young learners and the community as a whole.