Journey to Motherhood: An Exciting Parenting Workshop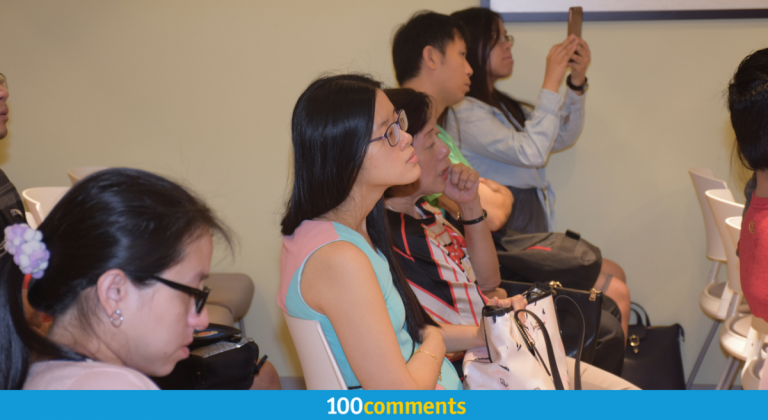 BabyTalk, MamaPapa and together with 100Comments once again organised a motherhood workshop themed "Journey to Motherhood" that was held at a 5-star luxury confinement centre named LYC Mother & Child Centre. The motherhood event received positive outcome and dozens of expectant couples and parents came as early as 10 am to get knowledge and parenting tips from the experts.
The workshop was loaded with tips and information in order to help expectant couples to be prepared before embarking parenthood stage. 4 speakers from various background shared the floor; CryoCord, Bmama, Princeton to name a few.
Informative talk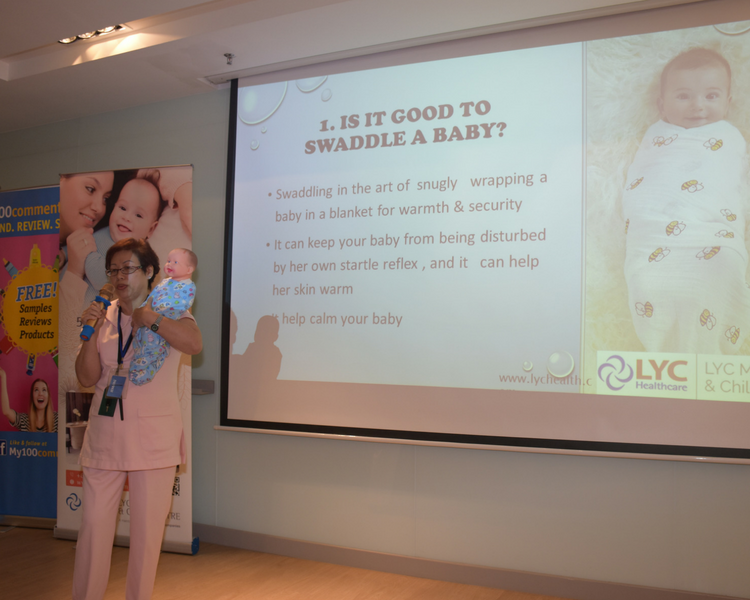 The workshop kicked off with an enlightening talk from Ms Ivy Kong who represented LYC Mother & Child Centre. All parents listened tentatively and some even threw some questions regarding childbirth to Ms Ivy Kong. Ms Ivy Kong has 43 years of experience in nursing and she has witnessed many kinds of cases in the labour room.
The event continued with Princeton where Keith Lim shared and demonstrated multi-purpose bag that can be used as a diapering bag for urban parents. This Malaysia brand has started in January, 2017. It has been expanding throughout all Malaysia states as well as East Malaysia and Singapore. To date, they have three series of diaper bags with various vibrant colours.
To make things more exciting, Bmama gave a talk about maternity wear for all mothers and mothers to be. Bmama is specialised in maternity products and they are the sole distributor of maternity brand, Inujirushi. Kay Wong, the founder of Bmama demonstrated some of the maternity products and gave them away for free for selected lucky winners. Lastly, CryoCord gave a talk titled "The Wonder of Umbilical Cord" presented by Mr Jay Yang of Cryocord. Cryocord is one of the largest and most comprehensive stem cell banks in Southeast Asia. They even won the Best Stem Cell Award six years in a row from BabyTalk magazine.
All participants were given the opportunity to witness the luxury 33-bedroom care centre occupies two floors at the podium block in Plaza VADS. Participants were showed the VIP, Premier and Deluxe suites that are fully equipped with high-end facilities. Each suite is designed to ensure that moms get enough recovery with a quiet and spacious suite that is similar to that of a 5-star hotel.
The professional team will look after mothers and their babies during their first postpartum month with exclusive care and psychological support with the aim to ensure that the mother is healthy. LYC even offered a special price for expectant mothers who interested to spend their confinement period at the centre.
Time to test your luck!
The workshop continued with a lucky draw session. The lucky winner walked away with a grand prize of Youha Breastpump worth RM800 and to add more surprise, her lucky number is 001. What a coincidence! The event won't be a success without the generous sponsors; Lavigato & Salaio Salon Spa, Organique Essentielle, Bmama, KidZania, Eagle Brand, Chomel, Mom More Milk, Fiffy and Yakult and most importantly LYC Mother & Child Centre. Hope we can see you again for the next parenting workshop!