Johnson's® Baby of the Year Contest is back!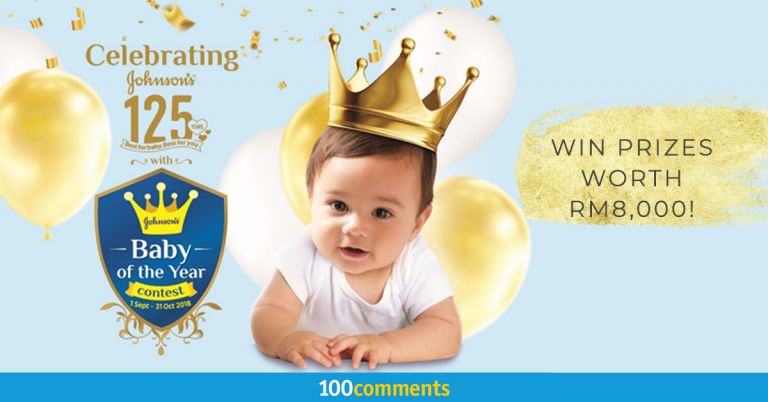 As babies rule their parents' hearts, leading baby care brand Johnson's® wants these little princes and princesses to take home the prestigious Johnson's® Baby of the Year Contest 2018 crown and exciting prizes worth up to RM80,000!
The baby contest, which has wooed the hearts of Malaysian mothers with their adorable babies, returns this year with an eminent theme – "The Royal Celebration for Johnson's® 125 Years with Your Princes & Princesses".
"This year, we are immensely proud to celebrate Johnson's® 125th anniversary. Our long-standing heritage is built upon the support from generations of mothers, who put their trust in Johnson's® to take care of their babies' delicate skin. As an appreciation for their loyalty, we want to bring back a contest that has long resonated with Malaysian mums and their babies – after all, it was one of the biggest annual baby contests for the past 23 years," said Christy Yong, Senior Marketing Manager of Johnson's®.
Johnson's®, she explains, understands how parents cherish their children as princes and princesses. Hence, the brand wants to help mums shower their little ones with 'royal treatment' as they enter the children's photos for the contest.
To celebrate the pride and love that mothers have for their precious little aristocrats, four regal themes – Royal Adventure, Magical Snow, Stardust Fairies and Modern Monarchy will launch exciting GIF stickers. Parents can use these stickers to decorate the photos of their babies or toddlers to enter the contest.
The prizes worth up to RM80,000 are fit for royalty indeed! A pair of prince and princess will be crowned winners in each age category of 0 to 12 months, 1 to 3 years old, and 4 to 6 years old. Each of them will take home RM5,000 cash and one Johnson's® hamper worth RM400. Best of all, the winners will be bestowed with the once-in-a-lifetime experience of being featured on a magazine cover!
Ten consolation prize winners will also be selected in every category to receive RM500 cash and a Johnson's® hamper worth RM400 each.
How can parents and their little precious get in on the royal fun? To enter the contest, mums and dads simply have to:
Purchase any Johnson's® baby product from 1st September to 31st
Snap a photo of their charming child, visit the website johnsonsbaby.com.my/boty2018.
Select a royalty-themed frame and decorate the photos of your princes or princesses with dazzling GIF stickers, and upload the picture.
Complete the form and submit entries.
That's it! Your baby is in the running to be crowned Prince Johnson's® or Princess Johnson's®!
As the contest allows multiple entries, parents are encouraged to snap as many photos as they like of their princes and princesses!
During the selection process, 36 shortlisted entries (12 entries from each category) will be uploaded to the Johnson's® Facebook page for consumers' voting. So do check out the social media page to see if your child is shortlisted.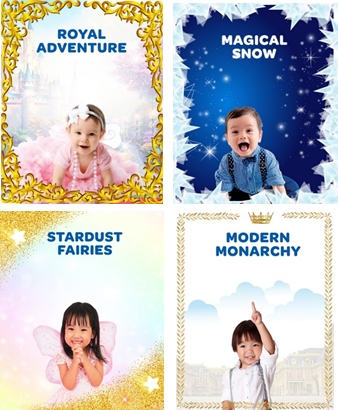 "Just like how our parents loved to take pictures of us when we were young, today's mums and dads are still very much snap-happy when it comes to their babies. We totally understand this – the little ones are growing up so fast and we just want to capture as much of their lovely moments as possible. By using our royalty-themed GIF stickers in the Johnson's® Baby of the Year Contest 2018, you can do just that without having to spend a royal sum!" Christy added.
So have a magnificent time with the little one who reigns over your heart by entering Johnson's® Baby of the Year 2018 – submit your entries at www.johnsonsbaby.com.my/boty2018  from 1st September 2018 to 31st October 2018. Don't miss this 'royal' opportunity to celebrate your child as the princes and princesses they are!