iRobot™ Roomba® s9+: Finally, a Robot Vacuum that Works! It's Cute, but not a Toy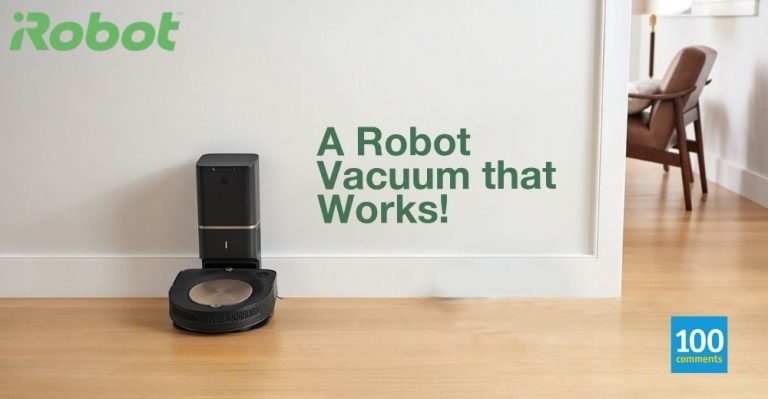 A robot vacuum is a helpful household assistant that cleans your floors while you're away or busy doing other stuff. It can also help keep your allergies at bay and the floor fur-free even if you have pets. However, many people still think of these gadgets as toys or less powerful than other vacuums. That's because most robot vacuums either don't work well or break down quickly. But the iRobot™ Roomba® s9+ is different. And as cute as it is, it's not a toy. Here are some reasons why it has the answers to all the excuses you may have if you hate robot vacuums!
Excuse #1. "I hate to clean up after my robot vacuum!"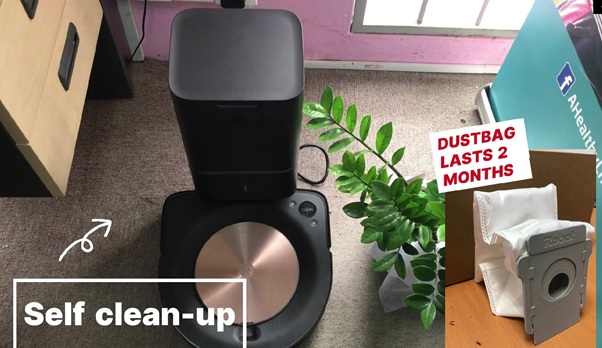 Solution: Choose a robot vacuum that cleans not only your floor but after itself! And yes, the iRobot™ Roomba® s9+ is self-cleaning and comes with a dustbin built into its charging base. Its Clean Base™ Automatic Dirt Disposal allows it to empty itself after every clean session for up to 60 days at a time so you don't have to vacuum for months on end! It comes with the AllergenLock dustbag for optimum hygiene as the dirt is locked in the bag and easy to dispose of. What this means is, the AllergenLock dustbag could hold up dirt, dust and debris up to 60 days. The Clean Base Automatic Dirt Disposal function automatically removes the dirt from the robot vacuum into the AllergenLockbag that is located within the Clean Base. This is very convenient unlike cordless vacuum cleaners where you need to manually dispose the dirt from the vacuum stick.
The iRobot™ Roomba® s9+ is also ideal for homes with pets. The 30% wider** rubber Dual Multi-Surface Brushes don't get tangled up with pet or human hair and the high-efficiency filter even catches 99% of cat and dog allergens.
*Based on proposed IEC fiber pick-up test against Shark, Neato, Ecovacs, iLife, bObsweep.
Excuse #2. "My robot vacuum is not powerful enough!"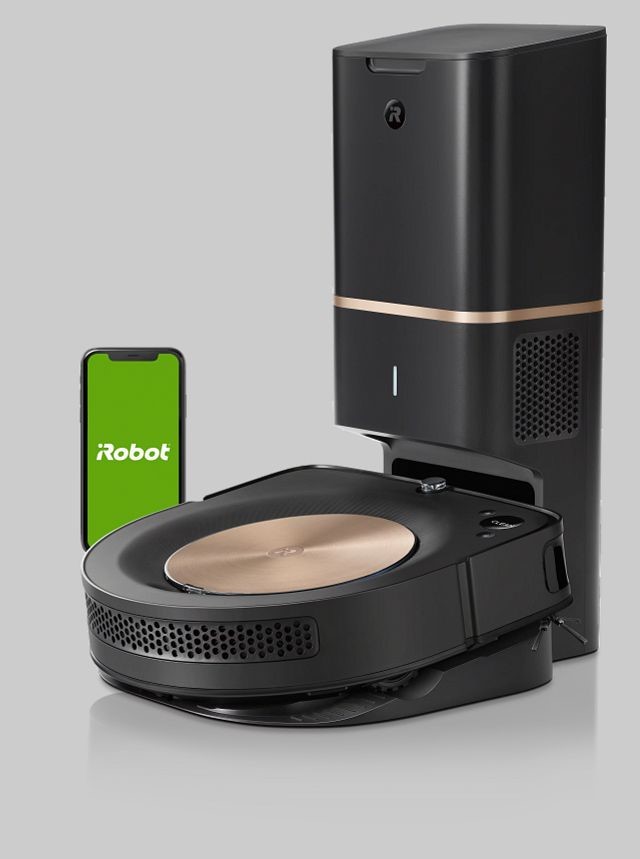 Solution: The iRobot™ Roomba® s9+ provides the most thorough clean a robot vacuum can give. Thanks to its 40x the suction power* and the 3-Stage Cleaning System, the robot vacuum effortlessly lifts, loosens, then removes debris and pet hair from deep inside your carpets for a clean you won't believe — you won't even need to lift a finger. It automatically increases suction to clean even deeper into carpets with power boost technology.
Its long battery run time of up to 120 minutes per cycle ensures that your home will be well-cleaned before it's time to charge again. The charge times is about two hours per cycle. And if the battery runs low, it automatically recharges and resumes where it left off to make sure that the job is completed.
*Compared to the Roomba® 600 series cleaning system.
Excuse #3. "My robot vacuum is not very smart – it misses out on a few spots and has no 'keep out zones'!"
Solution: The Roomba® S9+ is seriously smart. Thanks to the vSLAM® navigation feature, the s9+ learns the layout of your house and creates personalised Smart Maps, enabling it to clean and manoeuvre effectively in tidy, efficient rows. With the Clean Map Report accessible via the iRobot HOME app map, you no longer need to look for clues (or 'QC) to determine where your Roomba® s9+ vacuumed.
Excuse #4. "My robot vacuum can't clean hard-to-reach areas!"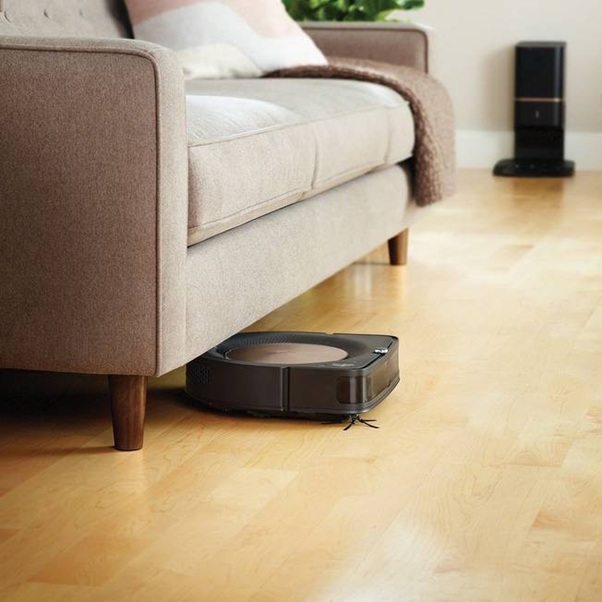 Solution: Dirt has nowhere to hide with the Roomba® S9+. Its PerfectEdge™ Technology, which incorporates sophisticated sensors and a specially designed Corner Brush, optimises cleaning in and around corners and along edges. It can also easily fit under most furniture due to its low height design.
Excuse #5. "My robot vacuum has mopping features, but doesn't do a good job of mopping nor vacuuming!"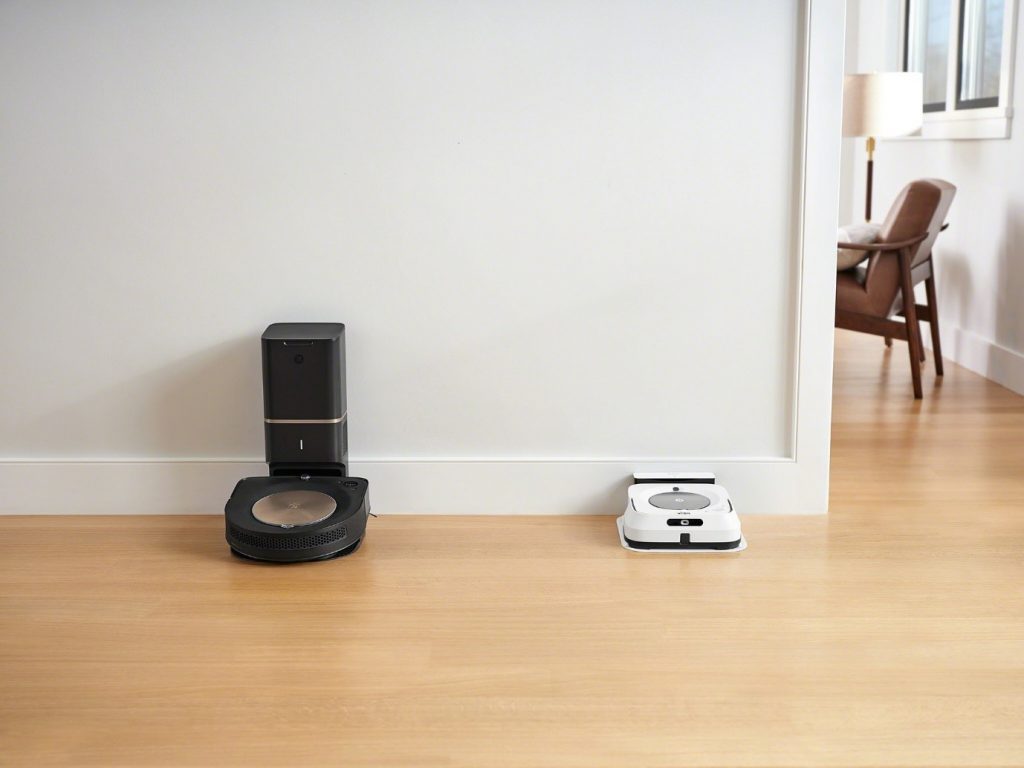 Solution: Wouldn't it be wonderful to have an all-in-one solution? However, as they say, a jack of all trades is a master of none. A robot vacuum that can vacuum and mop most likely won't do a good job of either. It's best to choose a specialised machine for the task on hand. Roomba S9+ will inform its partner, the Braava jet™ m6 robot mop, to start mopping, after it has done its job!
The Roomba® s9+ vacuum may look compact and cute but it is definitely not a toy. It offers an impressive array of features, including personal Smart Apps, Clean Reports via its app, and superior suction power that picks up the most stubborn debris and pet hair on carpeting and hardwood. It truly is a power house in keeping your house clean, freeing you to do what you love. With Roomba® s9+, you can say bye to robot vacuums do a lousy job and enjoy a clean, sparkling home all day, every day.
Check out the video below of what we think of the fantastic robot vacuum!
But don't just take our word for it, read the glowing reviews of its fans here!