IPC Shopping Centre Brings 'Infinite Prosperity' this Lunar New Year


Kuala Lumpur, January 23rd, 2019 – This Lunar New Year, IPC Shopping Centre is proud to present their very own infinity loop in conjunction with their "Infinite Prosperity" theme. During this festive season, shoppers can experience continuous prosperity and traditional Chinese culture through the Infinity Bamboo Garden as well as performances and family-friendly activities set up by the shopping centre.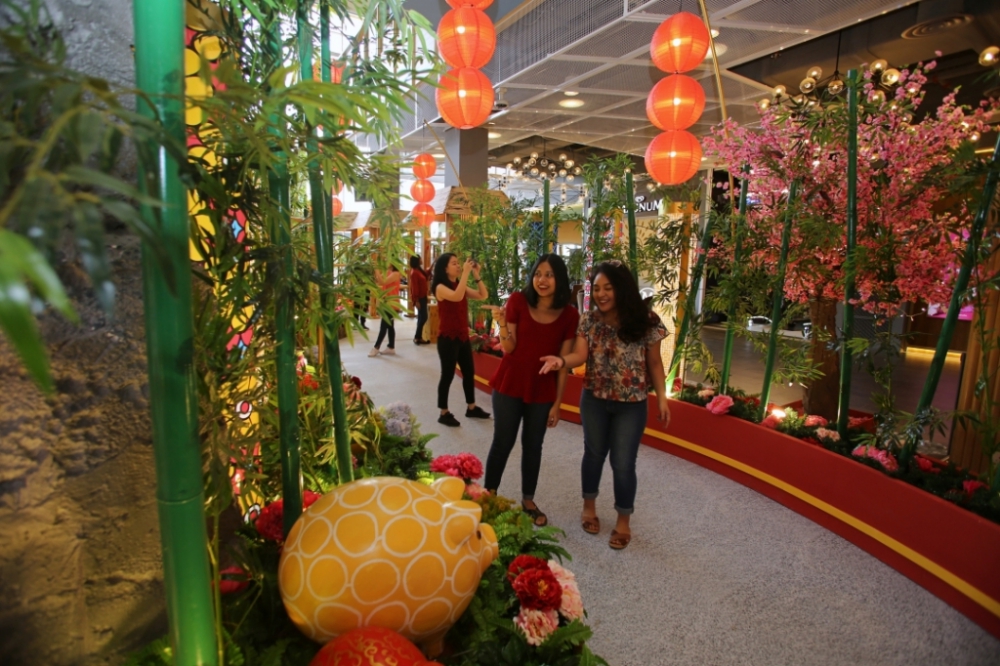 Visitors will be transported into a peaceful oasis as they stroll through the Infinity Bamboo Garden located at the concourse area. The garden that is in the shape of an infinity symbol decorated with figurines of this year's zodiac – represents the concept of infinite joy, laughter, wealth, health, peace, and harmony in the lives of all who step foot in the shopping centre; and infinite amount of new happy memories created inside the shopping centre as it strives to be so much more than just another shopping destination. Upon completing the loop, visitors can ring the bell to mark the start of a new year for more luck, prosperity, health and peace this coming year.
Visitors will also be able to browse through various pop-up stores stationed around the concourse area, take part in the weekend DIY workshops, and get into the festive mood with God of Prosperity and Goddess walkabout, Chinese orchestra, Lion Dance, and Chinese Folk Dance performances.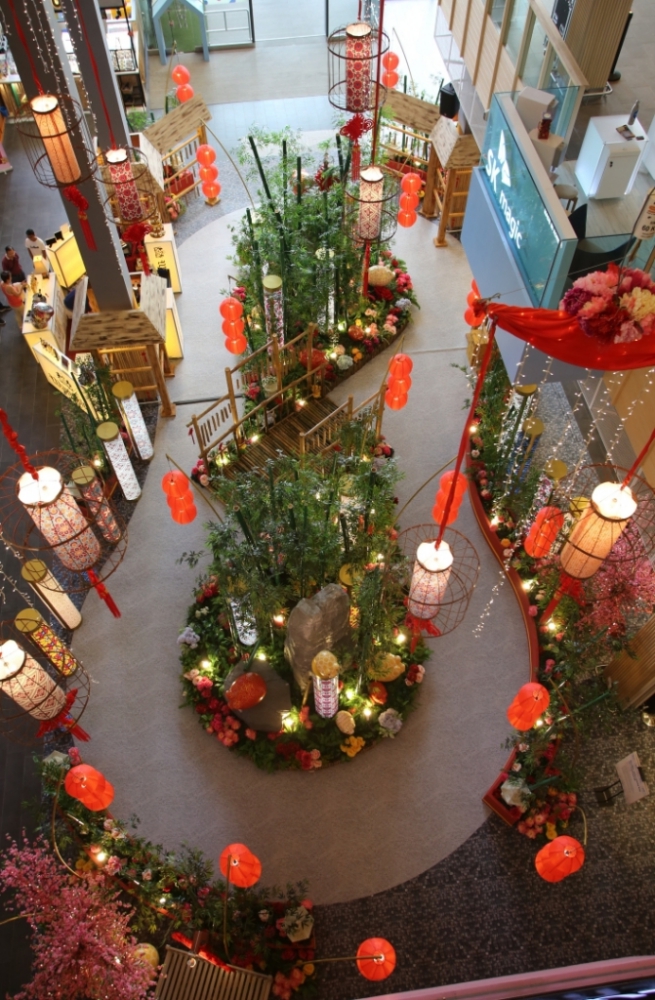 "Here at IPC Shopping Centre, we believe that prosperity is not limited just to wealth, it can also come in many different forms. To some, it may be in the form of good health, to others it may be new relationships, new opportunities, peace, or even strength to overcome adversities. Whatever prosperity means to our shoppers, this space is created to bridge harmony and positivity with loved ones," said Eleanor Lo, Marketing Manager of IPC Shopping Centre.
She further explains, "As a shopping centre that believes in bringing people together, we have decided to leverage on the theme 'Infinite Prosperity' because we want to help our shoppers achieve the prosperity that they deserve. Just as the bamboo bridge in the middle of our infinity loop links one side to the other, we want to be the community-friendly shopping centres that links families and friends together this festive season. Regardless pre-Chinese New Year shopping or reunion gatherings, we have something for everyone."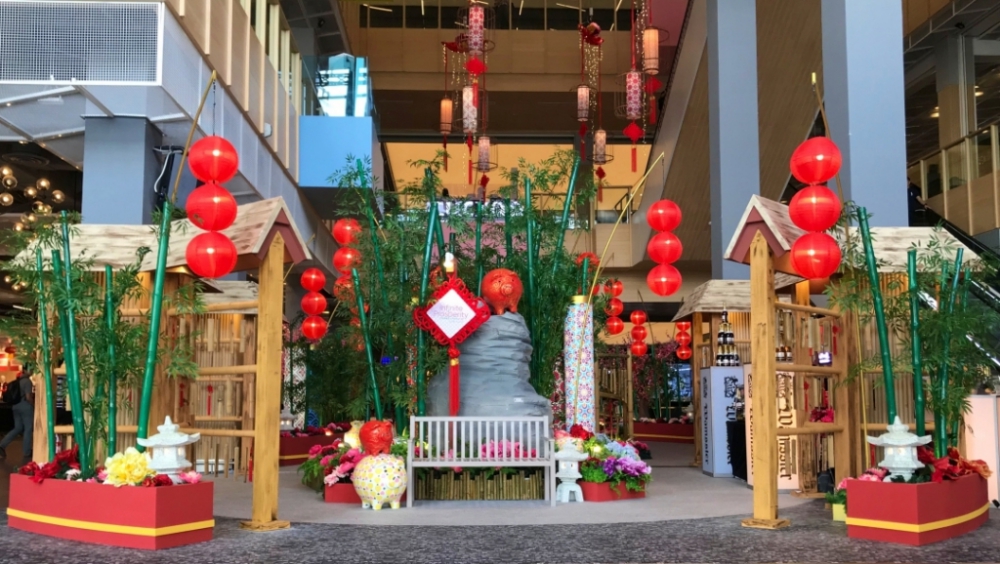 During this period, shoppers will also be rewarded with surprises every time they spend at IPC Shopping Centre.
2019 IPC Red Packet Set | With minimum purchase of RM100 in a single receipt
IPC Bamboo Stainless Steal Tumbler & IPC Red Packet Set | With minimum purchase of RM800 in a maximum combination of 2 receipts within the same day
Children aged 12 and below will also be given a chance to participate in the following workshops. These workshops are on a first come first serve basis with a special priority given to members of the IPC Små Club, a club set up by IPC Shopping Centre exclusively for children aged 12 and below. Parents can register their children at the i-Counter located at level G for a one year free membership and to enjoy more promotions, rewarded for their sustainability efforts at IPC Recycling and Buy Back Centre, discounts, workshops, activities, and birthday specials for their child when they shop at IPC.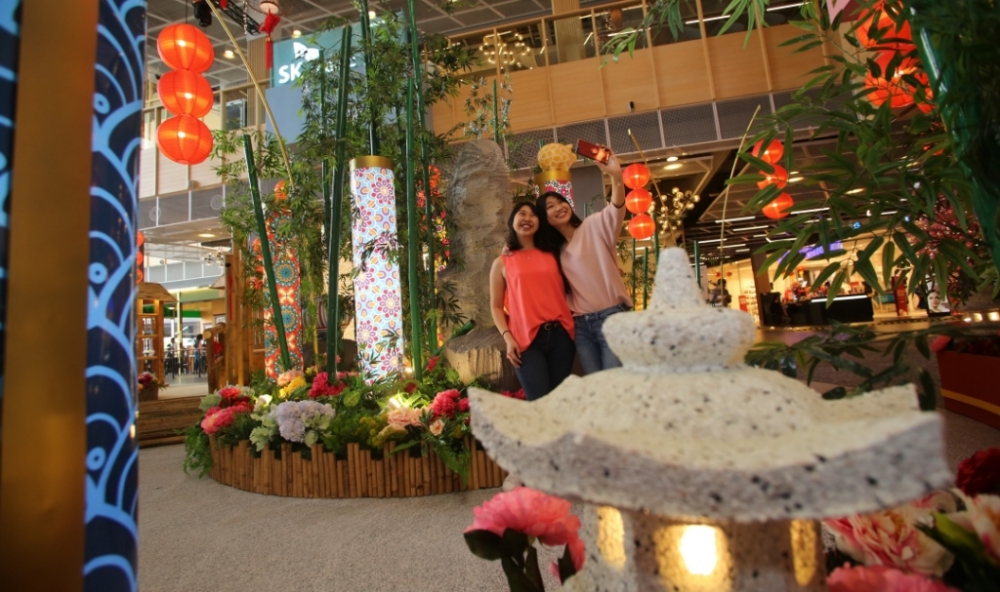 Workshops
Clay Piggy Pencil Topper Workshop
19, 27 Jan & 4, 10 Feb | 12.00pm
Bamboo Tray Painting Workshop
19, 27 Jan & 4, 10 Feb | 3.00pm
God of Prosperity Hand Puppet Workshop
20 Jan & 1, 5,16 Feb | 3.00pm
Dragon Dance Puppet Workshop
21 Jan & 2, 6,17 Feb | 3.00pm
26 Jan & 3, 9 Feb | 12.00pm
20 Jan & 1, 5,16 Feb | 12.00pm
26 Jan & 3, 9 Feb | 3.00pm
Cherry Blossom Paper Fan Workshop
21 Jan & 2, 6, 17 Feb | 12.00pm
Highlights
God of Prosperity & Goddess Walkabout
19-21, 26 & 27 Jan | 2.00pm
6 ,9 & 10 Feb | 2.00pm
Chinese Orchestra Performance
5 & 6  Feb | 4.00pm
Chinese Folk Dance Performance
2 & 3  Feb | 6.30pm
4,5 & 6 Feb | 6.00pm
05 Feb | 11.00am
02-04,06 Feb | 6.00pm
For more information about IPC Shopping Centre's Infinite Prosperity celebration and its list of activities, visit www.ipc.com.my.