Innovative Home Appliances That Care for You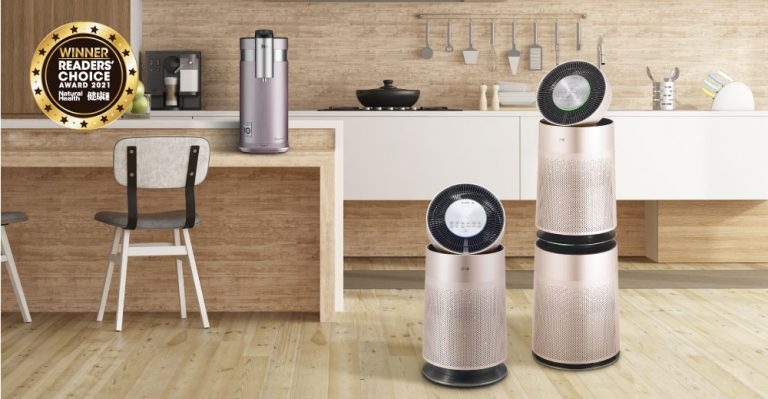 LG, a brand renowned for their innovative collection of appliances, has always emphasised offering optimum solutions and new experiences to help customers lead better lives. Staying true to their "Life's Good" motto, the brand offers a range of products defined by sophisticated design, reliability, and innovative features to make life simpler, easier, and better.
The LG PuriCare™ collection draws from LG's inspired philosophy of a good life to provide consumers with innovative home appliances that ensure a cleaner, healthier and allergen-free lifestyle. Adding on to their latest collections of PuriCare™ home appliances are the Tankless Water Purifier and 360° Air Purifier – two products that have recently won the Natural Health & 健康时尚 Readers' Choice Awards.
Enjoy Fresh Drinking Water with the LG PuriCare™ Tankless Water Purifier
Cleaner air aside, it's crucial to have clean and hygienic drinking water as well. The LG PuriCare™ Tankless water purifier ensures fresh-tasting and clean water every time. Thanks to its tankless design, users no longer need to worry about stagnant water as the water purifier directly filters water straight from the pipe into your cup.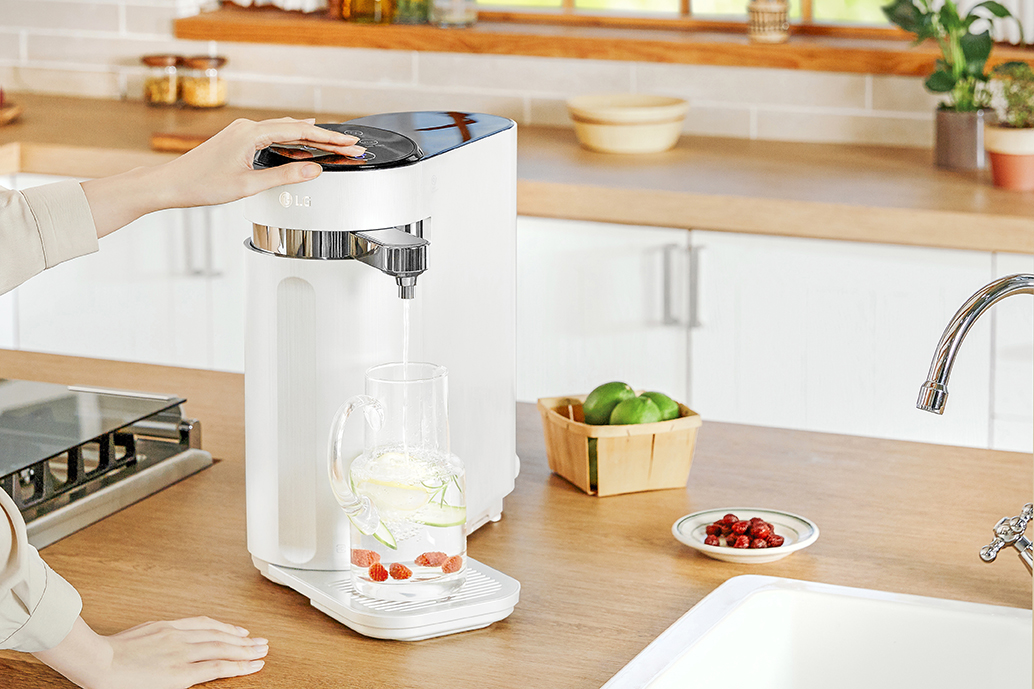 Additionally, the tankless technology eliminates any concern about microorganism formation while allowing you to enjoy a continuous drinking water supply even in times of high demand without the limitations of a water tank. Another advantage of a tankless water purifier is that there's no need to constantly reboil water, thus saving energy.
That's not all, as the tankless water purifier also incorporates two laters of UV sterilisation, which is automatically activated every hour ( users can also opt for manual sterilisation at any time.), as well as a 3-stage filtration system to effectively remove harmful particles, bacteria and seven types of heavy metals (mercury, lead, arsenic, cadmium, iron, copper, aluminium) that may be present in the water.
Appearance-wise, the super slim design of the LG PuriCare™ Tankless water purifier can be installed in any part of your kitchen, blending in with your home style seamlessly. As the water purifier also features a Left & Right Moving Tap, it enables flexible installation in every corner. Whether you want to place it horizontal or vertical, you can have your way.
Like the PuriCare™ 360° Air Purifier, the PuriCare™ Tankless water purifier can also be connected to the LG ThinQ™ app via Wi-Fi to monitor your water purifier and detect product and water consumption.
Breathe Easy with the LG PuriCare™ 360° Air Purifier
The PuriCare™ 360° Air Purifier is designed with a sleek aesthetic and intelligent features to provide homeowners with fresh indoor air by removing invisible air pollutants. This ultra-modern appliance features a unique 360-degree purification that thoroughly cleans the air from every corner without leaving any blind spots. This revolutionary air purifier also comes with 360-degree absorption and discharge as well.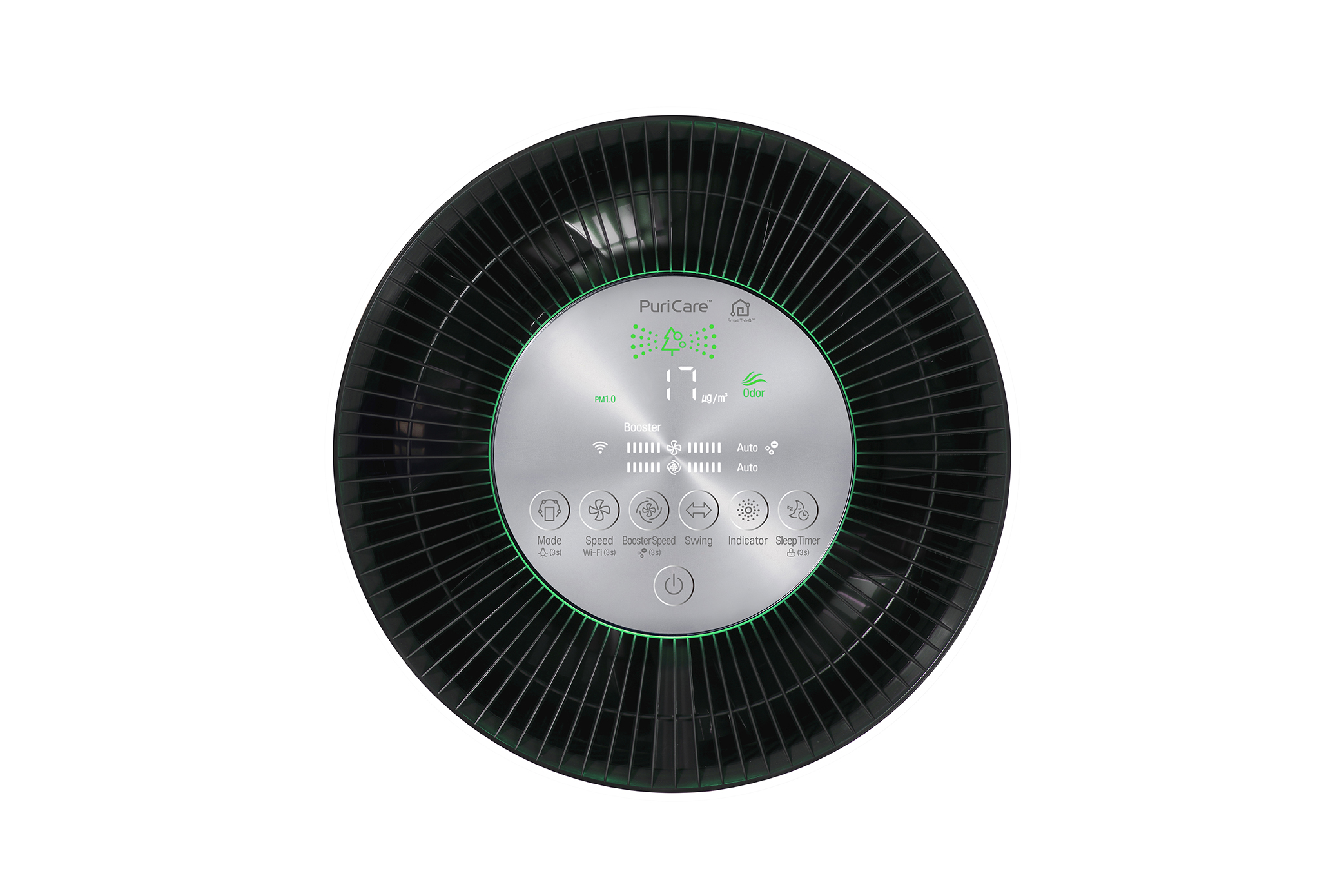 Inside, there is a 6-step filtration system that addresses two categories of common pollutants:
Total Allergy/Dust Collection Care
Step 1 Large dust removal

Step 2 Dust-storm/Ultra-fine dust removal

Step 3 Allergy removal
Total Harmful Gas Care
Step 4 Living odour including ammonia (NH3)

Step 5 New House syndrome gases removal (VOC's)

Step 6 Smog main components removal (SO2, NO2)
---
Built to be user-friendly, the LG PuriCare™ 360° Air Purifier provides real-time reading of your indoor smell and particulate levels with its smart PM 1.0 and gas sensor that automatically sets the airflow and operation cycle. Even if the air pollution level is at its cleanest, the odour level colour indicator independently displays and controls the odour quality indoors. With the addition of the LG ThinQ™ app, you can check pollution levels and control the air purifier from anywhere via your mobile devices.