Igniting the Joy of Learning: Kidskool Taman Equine – Where Education Comes to Life!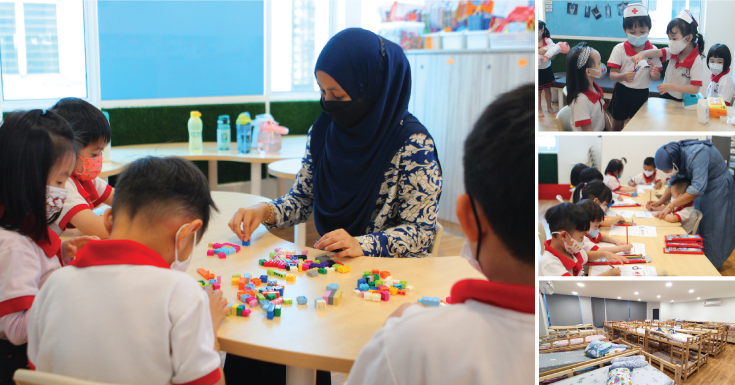 For parents, paving the way for their children's success starts with ensuring they are well-prepared for the journey into primary school. The quest for the ideal preschool becomes paramount as they seek an institution that caters to their child's learning needs. Recognising that the early years lay the foundation for a lifelong love of learning, parents understand the significance of their preschool choice.
Enter Kidskool Taman Equine, a beacon of excellence in early education that has carved a niche for itself with purpose-built facilities and thoughtfully designed spaces that foster an environment of growth and exploration. A treasure trove of educational resources complements these spaces, making Kidskool Taman Equine a sought-after preschool adored by both children and their parents. This establishment places a premium not only on academic readiness but also on nurturing values that enrich young lives.
Nestled within its well-crafted learning environment, Kidskool Taman Equine doesn't just equip preschoolers with academic skills for a smoother transition into primary school. It takes on the role of a mentor, guiding them in manners, instilling respect, responsibilities, compassion, and a range of virtues that will serve as cornerstones for their future.
What truly sets Kidskool Taman Equine apart is its dedicated team of experienced teachers who go the extra mile to create engaging and meaningful learning experiences. Through a blend of educational activities and skill-building endeavours, these teachers enable young learners to thrive, develop, and grow. Notably, the preschool's educators are well-versed in the acclaimed Jolly Phonics programme, ensuring that children's learning journeys are filled with multisensory, lively, and enjoyable experiences. With captivating stories, interactive actions, and more, Kidskool Taman Equine transforms education into a captivating adventure.
Amid its purposeful play and enriched learning, Kidskool Taman Equine weaves the joy of learning into the very fabric of its existence. The preschool's holistic approach shapes children into confident learners who not only excel academically but also embody qualities that will empower them as they venture forth into the world.